Alex Jones, the conspiracy theorist behind the website Infowars who believes the Sept. 11 attacks were an inside job, boasted on his radio show that he has the ear of GOP nominee Donald Trump.
Jones believes that several mass shootings, like the 2012 one in Newtown, Connecticut, in which 26 people were killed, were "false flags" staged by the government. On his radio show on Wednesday, Jones claimed he had personally spoken to Trump and advised him to speak about how the election could be rigged against the Republican nominee.
Jones said he told Trump not to listen to anyone telling him that he shouldn't stoke fears of election fraud because, he claimed, the Democratic primary election was stolen from Sen. Bernie Sanders (I-Vt.).
Jones added, "Homeland Security was gonna go in and probably bring in U.N. observers to make sure illegals of people could vote and change the debate away from election fraud to retail voter fraud, which is individuals cheating, rather than the computers being hacked."
He also said that Trump "didn't so much do what I told him to do, he already concurred and absolutely was on the same page and was already right there with me or even ahead of me."
"It's not a fair situation. It's a rigged situation," Trump told Fox News' Greta Van Susteren. "In a certain way, it's rigged by the media, if you think about it."
Jones also claimed he told Trump there would be fake polls released showing him behind in the race. Kellyanne Conway, Trump's campaign manager, has claimed that polls showing Hillary Clinton leading in the election were "cherry-picked polling numbers that are put out there by media outlets that are also bent on his destruction."
Trump's campaign did not return a request for confirmation on whether Jones has been advising the nominee.
Before You Go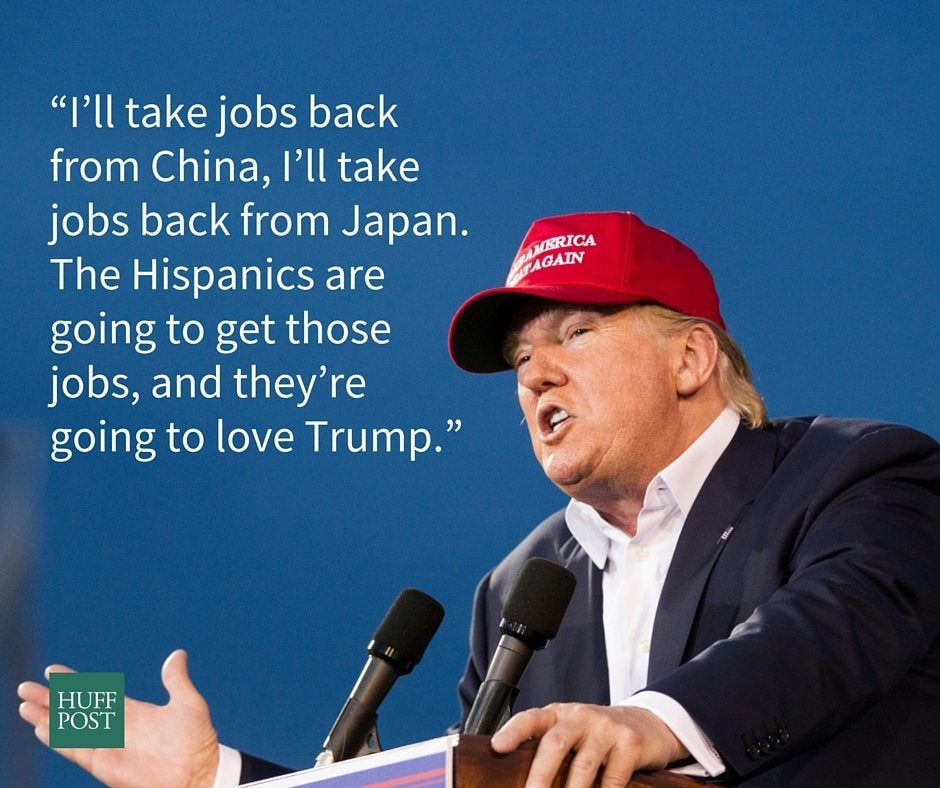 9 Other Absurd Things Donald Trump Has Said About Latinos
Popular in the Community