Alex Jones has piled on to a far-right conspiracy theory that out-of-state voters were bused in to steal Alabama's special Senate election for Democrat Doug Jones, who beat Republican Roy Moore earlier this week.
The conspiracy-loving radio host said Wednesday that the dearly departed cast ballots as well.
Operatives "had the dead people vote and had the folks bused in those Democrat areas and they stole the election, when my research shows Roy Moore probably would have won by six, seven points," Jones said in a clip (above) posted by Media Matters.
Jones, who once claimed that many Ku Klux Klan demonstrators are really just Jewish actors, wasn't finished.
"It really is biblical what we're witnessing and the dirty tricks of the Clintons and the dirty tricks of their systems in this country reaching down through into daily life," he said. "They come after you when you fight. They run intelligence operations. They destroy families. They pay people off."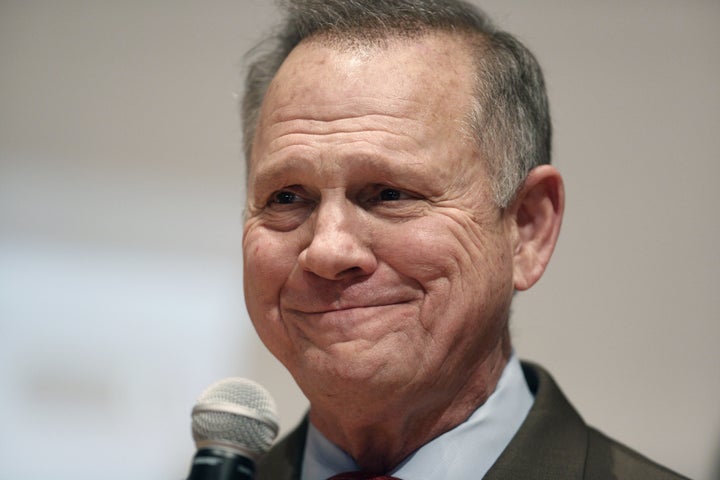 As for the idea that Alabama's election turned on massive voter fraud, John Rogers, co-creator of the show "Leverage," completely ran over that theory. In a series of tweets Wednesday, he illustrated the logistical impossibility of secretly transporting tens of thousands of people in hundreds of large vehicles to polling booths in a state with strict voter ID laws. Not to mention that Alabama has a Republican secretary of state "who's made it his life's work to hunt down voter fraud, and was a vocal supporter of Moore," Rogers said.
Jones' dead-people hypothesis doesn't have any life either. After Donald Trump claimed that votes were being cast in the name of the deceased in the 2016 presidential campaign, FactCheck.org reported that such trickery is "virtually nonexistent."
Calling all HuffPost superfans!
Sign up for membership to become a founding member and help shape HuffPost's next chapter
BEFORE YOU GO