Alex Jones' personal YouTube channel, "The Alex Jones Channel," has been terminated for violating community guidelines, the website announced on Monday.
The decision came just hours after the controversial conspiracy theorist's Facebook page was similarly removed for allegedly violating its policies on graphic violence and hate speech.
YouTube channels for InfoWars and InfoWars Live, Jones' affiliated channels, had also been terminated as of Monday afternoon.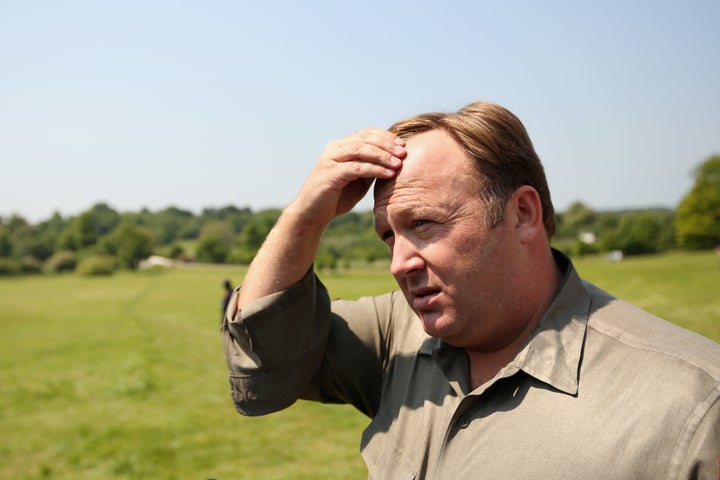 In a statement, a YouTube spokesperson said the decision follows prior warnings to Jones about his content.
"When users violate these policies repeatedly, like our policies against hate speech and harassment or our terms prohibiting circumvention of our enforcement measures, we terminate their accounts," the company said in an email.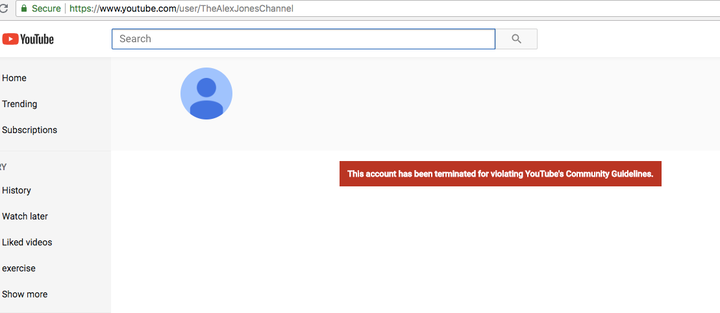 In a live video posted on his website following his channels' removal, Jones called the social media sites "lying bullies" that are afraid of President Donald Trump's presidency and conservative views.
"The war on your mind is in full swing as globalists remove outlets of liberty and truth, starting with the tip of the spear: Alex Jones," a statement on his website read.
Twitter accounts belonging to Jones and InfoWars remained up and running on Monday afternoon, along with a LinkedIn page for InfoWars. InfoWars' account on Periscope, which is owned by Twitter, was also active.
A spokesperson for Twitter, in a statement to CNBC, said the content on Jones' Twitter and Periscope accounts does not violate its guidelines.
A spokesperson for Twitter did not immediately respond to a request for comment.
This story has been updated to include details on Jones' Twitter and Periscope accounts.
Support HuffPost
The Stakes Have Never Been Higher
Popular in the Community