A Shenandoah, Iowa elementary music teacher has been placed on administrative leave following an alleged incident in which the instructor encouraged her students to spit at a peer.
Alex Kindopp tells KETV that it all started when her 9-year-old son Jaxon did a "raspberry," or sticking his tongue out and blubbering, at a classmate. Spotting him, the Shenandoah Elementary music teacher reportedly asked the boy how he would feel if others did the same to him.
"Everyone gathered around me and she said, 'Ladies and gentlemen, spit away,'" Jaxon told KETV. The instruction prompted his classmates to surround him and spit on his face and shoulders, the boy said.
"It's degrading, humiliating, very unsanitary," the mother told KETV. "If someone does this, what else are people capable of?"
Shenandoah Superintendent Jeff Hiser told the World-Herald that details of the incident are confidential personnel-student matters, but asserted that "the safety and well being of students is the district's first priority and it takes all claims of bullying and harassment seriously and investigates all complaints it receives and responds as the investigation warrants."
A similar incident in Texas led to a teacher's dismissal from the classroom in June. The San Antonio educator ordered more than 20 kindergartners at Salinas Elementary to line up and hit a classmate accused of being a bully. The teacher was accused of organizing the slugfest after a colleague sought advice on how to discipline the 6-year-old.

Related
Before You Go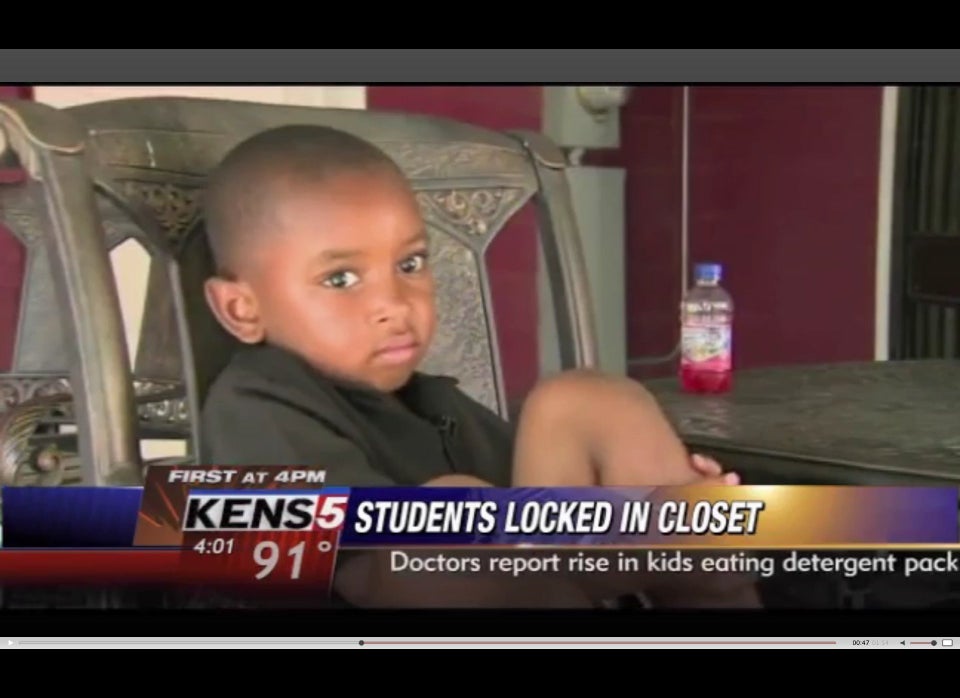 Teacher Controversies
Popular in the Community