• A U.S. Circuit judge named prosecutors in Washington state who he believes violated a defendant's rights.
• Prosecutors who engage in misconduct rarely face discipline.
• Legal experts call the judge's actions "bold and significant."

Prosecutors are the most powerful government agents in the U.S. criminal justice system. And when they get caught cheating, they rarely face public scrutiny. But one judge took a radical step this week by naming several prosecutors he believes may have misbehaved.
In an opinion filed Monday and first reported by the blog The Open File, U.S. Circuit Judge Alex Kozinski identified three people -- Zachary Wagnild and Gary Enrsdorff, deputy prosecuting attorneys, and Kelli Williams, a public records officer for the King County prosecuting attorney's office in Washington state -- and accused them of violating the rights of Joshua Frost, a man who was convicted for committing a series of armed robberies over an 11-day stretch in 2003. Kozinski, a leading voice on prosecutorial misconduct, says there is cause to believe that the county prosecuting attorney's office willfully withheld evidence, allowed a key witness to lie on the stand and supplied Frost with incorrect or misleading information.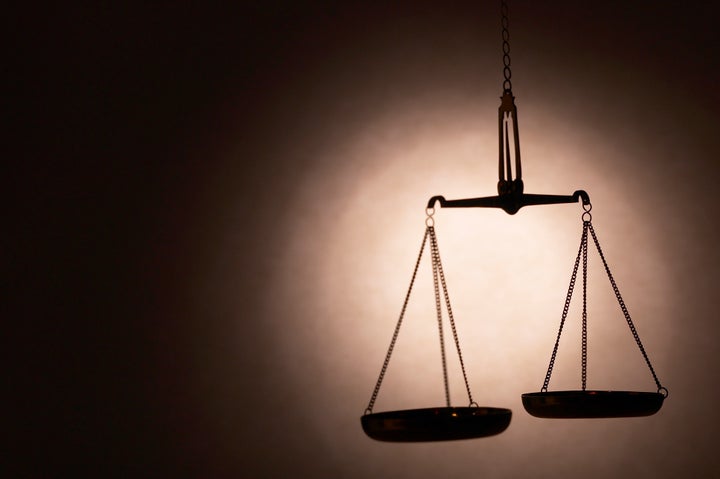 Frost had appealed his conviction, arguing that he was an unwilling accomplice in the crimes and that he'd joined the two other men in the robbing spree only because they had threatened to kill him and his family. The 9th U.S. Circuit Court of Appeals ultimately ruled against Frost's appeal this week, but it did take the opportunity to analyze his claims that the prosecutors in his case engaged in misconduct.
"So far as we are aware, the individuals involved have never been held to account for their conduct," Kozinski wrote about the King County staff in his opinion Monday.
He then proceeded to name names -- something that almost never happens in situations like this.
"The individuals we have named may wish to furnish a copy of this opinion to the state bar and seek to clear their names by providing an explanation for its consideration," Kozinski wrote. "This would seem to be the prudent course."
What makes Kozinski's actions even more remarkable is that this section of his opinion was not supported by a majority of the court. In a scathing dissent, Judge Richard Tallman accused Kozinski of launching a "groundless, personal attack" against the King County employees that he said amounted to defamation.
"Judge Kozinski's opinion [in the section in question] is not the judgment of this court," Tallman wrote.
In a statement to The Huffington Post, King County Prosecuting Attorney Dan Satterberg said the office will conduct a review of case materials, but argued that "you cannot conclude... from the available record" that Kozinski's claims have merit.
"We take our ethical obligations very seriously, and take exception to the language in [Kozinski's] opinion suggesting a conspiracy to keep this information from the defendant," Satterberg said. "There is no evidence to suggest... that employees in our office conspired to hide such information."
Multiple legal experts told The Huffington Post that Kozinski's decision to name prosecutors is a profound one.
"Naming is itself a sanction for their improper conduct, and its significance is highlighted by the dissent," Sidney Powell, a former assistant U.S. attorney who worked at the Department of Justice for a decade in various positions, told HuffPost. Powell said the move is an effective one because it creates a public record of conduct and will likely be noted by defense counsel, which could prove useful in future cases.
"More judges need to do things like this, but don't for reasons stated in the dissent," Powell said. "Many don't have the stones or the convictions that Kozinski has."
Daniel Medwed, a law professor at Northeastern University who has written in depth about prosecutorial misconduct, told HuffPost that Kozinski's naming of names is a "significant and bold act."
Medwed said this kind of "shaming by naming" is often criticized as a breach of professional courtesy. The argument, he said, is that prosecutors are public servants and calling them out by name runs the risk of making them more timid. But he also noted that many judges are themselves former prosecutors, and that there's often a tendency to "cut prosecutors some slack" -- slack that is seldom afforded to defense attorneys, who are routinely named in opinions when they're found to have been ineffective in their duty to their clients.
As simple as it is to name a prosecutor accused of cheating, judges rarely do it in their opinions, even when the misconduct is so severe that it results in a conviction being reversed.
Adam Gershowitz, attorney and associate dean for research at William & Mary Law School, took a close look at this exact phenomenon in a widely cited 2009 paper. In an analysis of more than 11,000 cases alleging prosecutorial misconduct in appellate court opinions between 1970 and 2003, Gershowitz found that in the more than 2,000 of those cases where misconduct had clearly been committed and was so egregious that the conviction was later overturned, only about 500 decisions named the prosecutors involved. In other words, roughly 75 percent of the time, courts were not naming prosecutors involved in serious misconduct.
The practice of naming names varies widely from state to state, Gershowitz found. But the "overwhelming majority" of states named "only a fraction" of prosecutors in cases where convictions were reversed due to misconduct.
While he hasn't repeated the study since 2009, Gershowitz told HuffPost that as a regular reader of criminal justice opinions, he has no reason to believe things have changed.
"The unusual thing about this opinion, though, is that there is such a strong difference of opinion between the majority and the dissent as to whether the prosecutors behaved unethically," Gershowitz noted. He said while it's rare for any judges to name prosecutors who they believe have committed misconduct, this instance is even more unusual because it calls out alleged misconduct while also finding that the defendant is not entitled to relief.
When judges decline to name prosecutors in situations like this, it's troubling for three reasons, Gershowitz argues in his paper. First, when misconduct is merely swept under the rug, rogue prosecutors are more likely to keep their jobs -- meaning they'll be able to commit further misdeeds down the line. Second, the blame for misconduct falls on the entire office, rather than on the sole offending prosecutor, potentially tarnishing the reputations of all the attorneys at that office. And third, when courts decline to name names, junior prosecutors are denied the valuable lesson of seeing the consequences for unethical actions taken by a colleague.
If more judges were to name names of prosecutors believed to have engaged in misconduct, it could have a major effect, experts say. Prosecutors are rarely, if ever, officially disciplined for misconduct by state bars, and there's no way to know whether a DA's office disciplines lawyers in-house for misconduct, because that information isn't publicized. So if the courts make an effort to name misbehaving prosecutors, it creates a way for the public, judges and defense attorneys to know which ones are acting unethically.
Of course, the vast majority of prosecutors behave ethically. But even one bad actor in a prosecutor's office can have a significant effect on countless defendants and cases. The trouble is identifying the misconduct. Because so much of a prosecutor's work takes place behind the scenes -- gathering evidence and working with police and investigators as they build their case -- misdeeds are often not discovered until years, sometimes decades, after a person has been convicted.
Kozinski has, in the past, spoken about the need to publicize prosecutorial cheating.
"When prosecutors misbehave, don't keep it a secret," he urged his fellow judges in a 2015 paper criticizing the criminal justice system.
"Judges seem strangely reluctant to name names when it comes to misbehaving prosecutors," Kozinski wrote. "Indeed, judges seem reluctant to even suspect prosecutors of improper behavior, as if they were somehow beyond suspicion."
Kozinski argued that judges must hold such misconduct up to the "light of public scrutiny" and, when appropriate, send cases to the Department of Justice for an investigation into any potential civil rights violations.
"Naming names and taking prosecutors to task for misbehavior," he wrote, "can have magical qualities in assuring compliance with constitutional rights."