When it comes to love and kindness, there's no limit on how much you can give.
On Sunday, 8-year-old Alex McKelvey, of Lakewood, Washington, completed her yearlong mission of performing 600 acts of kindness. The project first began in September 2013, when Alex's grandmother died. To honor her life, Alex and her family vowed to complete 60 acts of kindness by what would have been her grandmother's 60th birthday on March 22, 2014, The News Tribune reported. When she met that goal last year, Alex raised the bar and aimed to complete 600 acts of kindness by the same date in 2015.
"I picked 600 because it was 10 times more than 60," said Alex. "And we're not going to stop there. We're going to do thousands, then a million. I'd like to reach so many people."
Alex's final act of kindness (for now) was the completion of renovating the Youth Center at the Lakewood YMCA. According to The News Tribune, Alex's family and volunteers had spent weeks repainting the space, and had collected donations to buy new games and art for the center.
Though she finished on Sunday with a big project, Alex's acts of kindness have been delivered in all shapes and sizes. She has left quarters in candy dispensers, given out laundry kits with soap and coins, and is a regular volunteer at The Rescue Mission in Tacoma, Washington. Her family has left servers at their local IHOP $100 tips and last spring, Alex gave out Easter eggs -- some with a pretty sweet surprise. "One of the eggs had a $100 bill," Alex told KOMO News.
Over the past year, Alex's mother, Sarah McKelvey, has documented her daughter's 600 acts of kindness on Instagram, using the handle @actsoflovingkindness, tagging each image with #FORLINDA.
"I'm not doing these to be a perfect girl or celebrity," Alex said. "I don't even want to be any of those. I just want to be a nice little girl."
Related
Before You Go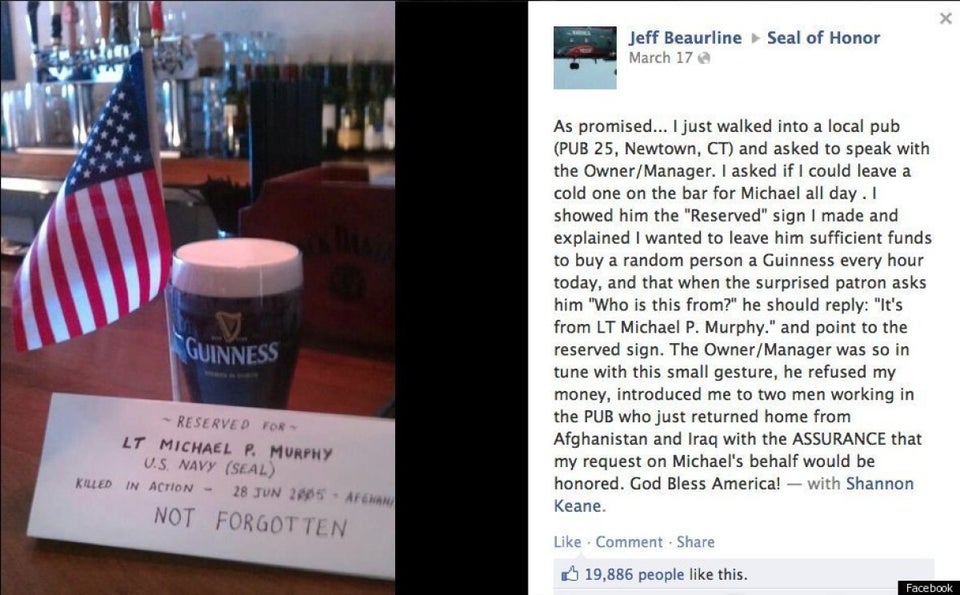 Random Acts Of Kindness