Humble, cool and collected may not be the first words that come to mind when talking about models, but this is exactly what the face of California based brand Jack Adams, Alex Minsky, is. Minsky may claim he's "just a dude," but in reality, the Afghan veteran is so much more than that.
And his story is pretty incredible.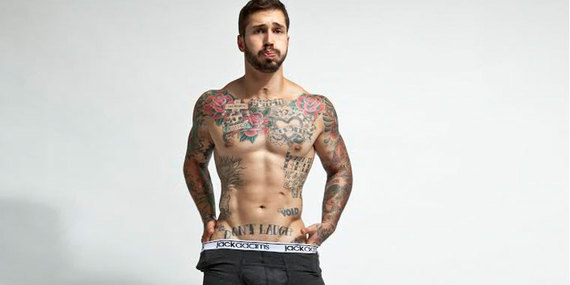 In 2009 Minsky was injured on duty, and woke up from a coma missing a leg. Maybe for some, a devastating experience such as this could be harrowing -- but Alex Minsky pushed forward. In an interview with The Underwear Expert in the past, he said it made him stronger. And it's difficult not to be inspired by that kind of strength and determination in a person.
Jack Adams certainly agrees. After famed photographer Tom Cullis discovered Minsky in a gym, the famed brand behind some of our favorite underwear (including the Army Fly Jock Brief and Core Boxer Brief) snatched the model up to become the face of the brand. Over at The Underwear Expert, we got our hands on some exclusive shots of Alex Minsky rocking looks from Jack Adams -- not to mention a great Behind The Scenes video. Learn more at The Underwear Expert.