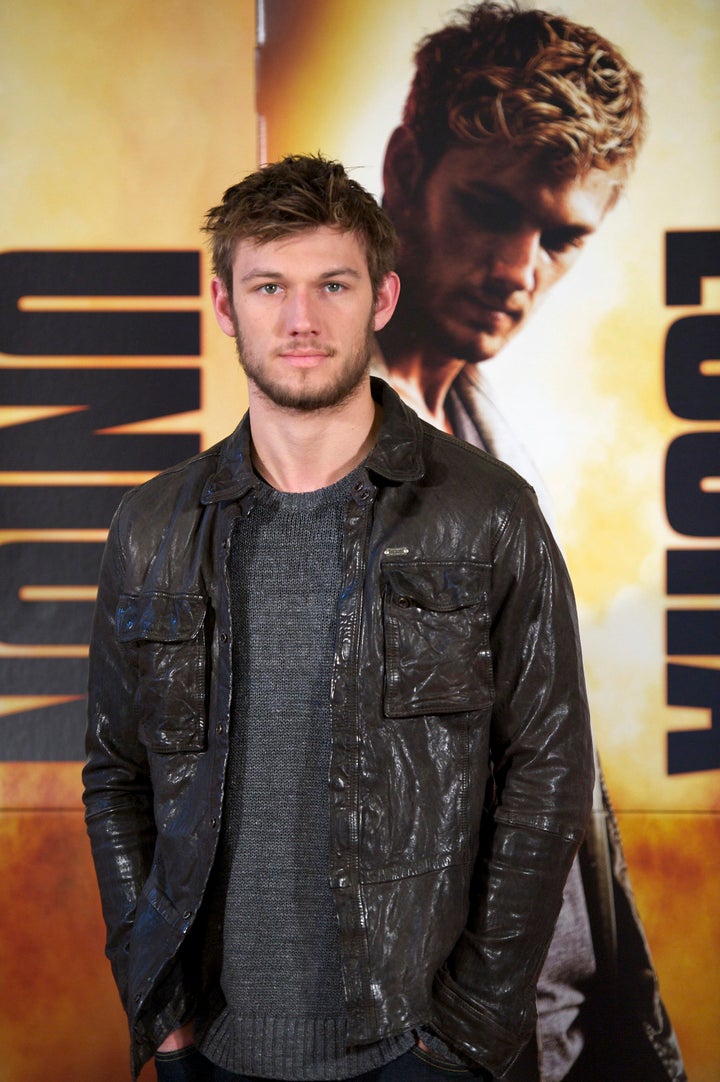 So, it's starting to become clear why Alex Pettyfer has a certain reputation Hollywood. And it's very apparent that he couldn't care less.
The "I Am Number Four" star spoke to V Man Magazine for an explosive cover story in which he, using a term form his native England, slags off much of show business and reveals some very personal information. He's not the traditional Hollywood badboy -- he doesn't drink, smoke, do drugs or party -- but that revelation only leads one to believe that, when he had the words "Thank You" tattooed above his crotch, he was stone cold sober.
It was in case he forgot to say it after, you know...
Pettyfer knows his reputation, though, and doesn't much care for the people who malign him as difficult and self-centered.
"L.A. is growing on me a little bit, but it's still a shit-hole. I think it's this insidious pool where nearly everyone lives in fear. Geographically it's fantastic: in a half hour, you can be on the beach in one direction, go snowboarding in another, or go out into the desert. But socially it's disgusting. I wish they'd just run all the c*nts out."
Calling all HuffPost superfans!
Sign up for membership to become a founding member and help shape HuffPost's next chapter