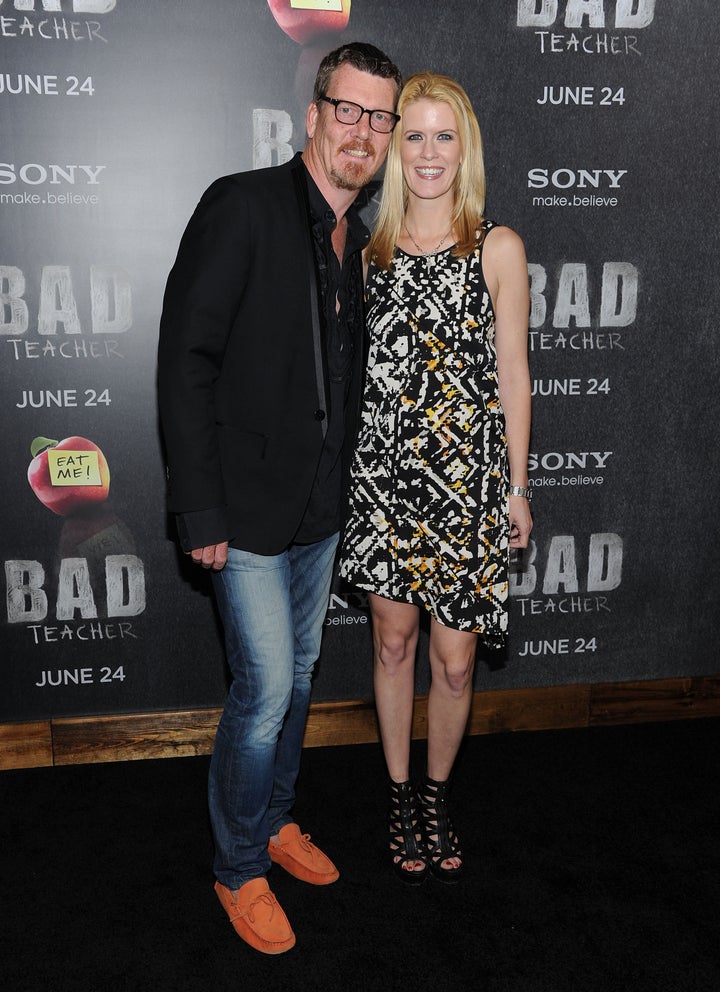 When it comes to the naked truth, Simon and Alex McCord are throwing up their hands and saying, "Big deal!" The "Real Housewives of New York City" couple is not losing any sleep over the naked pictures of Alex that have been making the rounds in socialite and soccer mom circles since they were first taken almost a decade ago.
"Well they were from, what, 8 years ago now. I'm one of a billion people who has them -- big deal! I didn't leak them. They got out," Alex admits now, revealing that she knows who released them.

"Before they came out I was at the police station seeing if we could get an extortion arrest -- seriously," Simon tells me. "We had like two days' notice. We were trying to figure out whether we could file charges or sue and finally we just decided if we do this, it's going to come out another way so we may as well deal with it." Alex added. "At the end of the day it's not something to be embarrassed about."
Though the topic of naughty pictures may fly on the reality show, politics and holidays do not fare the same. The super successful franchise encourages its dozens of cast members to reveal as much about themselves and others as possible, but slip into political territory and the director will call "cut" faster than you can say "Ramona Singer Pinot Grigio."
"Well, it's a reality show and we shoot what's going on but the interesting thing is, in season 2, when Obama got elected, the only thing you saw was me dressing up as Sarah Palin for Halloween," Alex explains. "Also the thing is if the issue is too big politically, it dates the program and the 'Housewives of New York' is watched all over the world," husband Simon ads. "And, In the same way, they stay away from Christmas."
But one topic that has always been on the table is success. Both Alex and Simon agree that the most successful housewife is Bethenny Frankel, who went from worrying about paying rent for her studio apartment to being a multi-millionaire.

"She had a plan and she executed it to perfection," Simon tells me. "I knew that she was very calculating and very focused and all about moving her business forward," Alex chimed in. "Did I know it was going to be Skinny Girls and Margaritas? No. She is so driven and she takes no prisoners and she sets her sights on a goal and she's going to get there."
But when it comes to the "Housewives," success is always a priority, even if it means throwing a fellow cast member under the bus or, in their case, in a pool or an air conditioning duct.
"If you notice, people on "Housewives" will throw out their own worst fear as an insult," Alex divulges. "Think about that."

To see my entire interview with Alex and Simon tune into my talk show "Naughty But Nice With Rob" on HDNet Saturday's at 1:00pm and 7:00