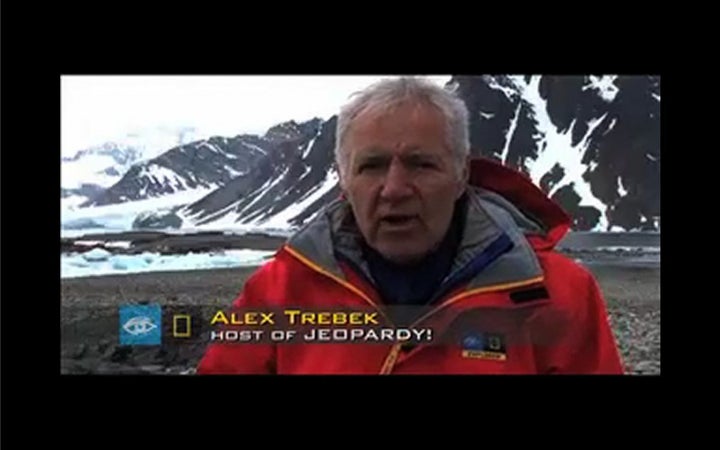 Alex Trebek does more than just host the TV show 'Jeopardy!': he works to support environmental conservation.
In the video below, he relates that he chose this group for his trip because "they get the message across that we, as citizens of the planet, have a responsibility to leave it in a better condition than it was when we arrived here."
Trebek's voyage took place during the Antarctic summer, and he was very amazed by the vast amount of ice. He notes that Antartica is the last unspoiled part of the planet.
Trebek experienced many amazing things on his trip. He partook in an ice walk across the frozen ocean and observed penguin counting research being done by U.S.-based non-profit, Oceanites.
On top of this, he was able to observe the native Antarctic wildlife in its original habitat. Of watching humpback whales feeding, he says, "To be that close to nature and not upset the balance of nature is very satisfying. It's a very rewarding thing."
Trebek stresses how important it is that humans understand how fragile the planet is. He believes that having this awareness will not only help the planet, but also us.
Check out the following video Trebek shared with us from his incredible journey.
Related
Popular in the Community