 Is Alex Trebek retiring from "Jeopardy!"? The longtime game show host told Fox News's Chris Wallace that the thought has crossed his mind.
"Yes, I have been thinking of retiring," Trebek told Wallace in an interviewing airing on Sun., May 6 as part of "Fox News Sunday With Chris Wallace." "But I'm torn because I enjoy doing the show so much. A lot of people have been telling me -- 'Alex, you've got to go for at least 30. You've just done 28. Now at least do two more.' So that has a nice ring to it. Put in your 30. And go help people."
"Jeopardy!" started in 1964 on NBC with host Art Fleming, who was with the series from 1964-1975 and 1978-1979. But when the show returned to TV in syndication in 1984, Trebek stepped in as host.
Related
Before You Go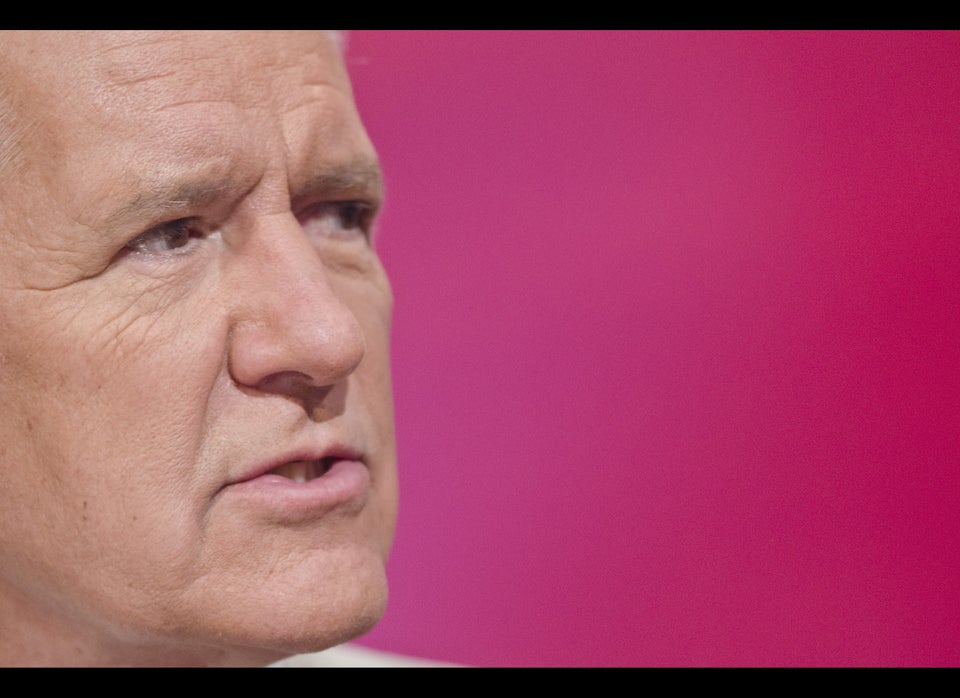 Alex Trebek
Popular in the Community