What is ... the greatest "Jeopardy!" response ever? Well, wonder no more.
"Jeopardy!" contestant and former HuffPoster Talia Lavin made history on Wednesday by getting host Alex Trebek to read the name "Turd Ferguson" on air. The name, which Norm Macdonald made popular on the "SNL" version of "Celebrity Jeopardy!," came in Lavin's slightly incorrect Final Jeopardy response, "What is the love ballad of Turd Ferguson?" She also threw in a "p.s. hi mom" for good measure. And then the world rejoiced.
On her legendary response, Lavin told The Huffington Post, "I love Norm Macdonald, and think giant styrofoam hats are funny," adding, "I'm honored to be trending on [Facebook] with my homeslices Iggy Azalea and Jeb Bush."
Lavin may have lost the game, but she says her consolation prize was worth it. "I won the Internet, which is way better than many thousands of dollars."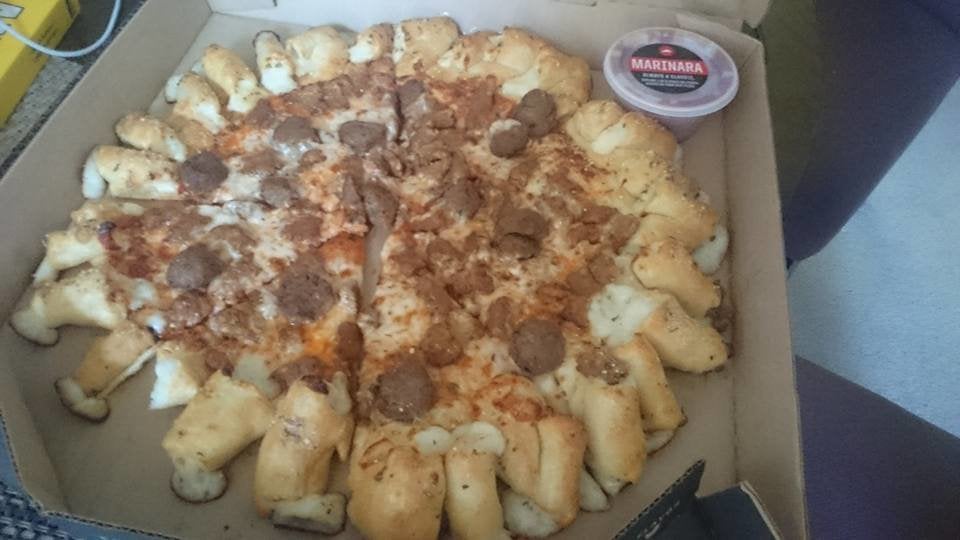 Pizza Hut Fails
For a constant stream of entertainment news and discussion, follow HuffPost Entertainment on Viber.
Popular in the Community