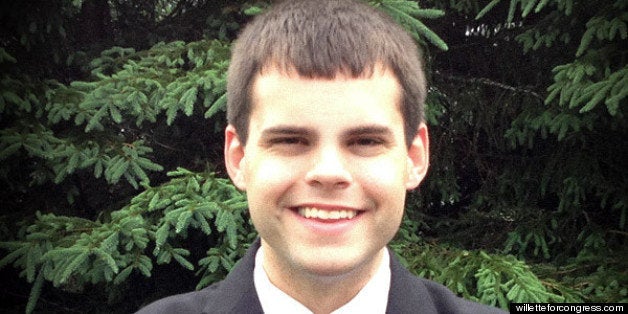 A 24-year-old Maine state legislator has announced he's running for Congress, though he's not yet legally old enough to hold the job. For obvious reasons, state Rep. Alex Willette (R-Mapleton) is playing up his youth in his campaign.
Willette, who also serves as House assistant minority leader, said Monday that he will seek the Republican nomination for the congressional seat being vacated by U.S. Rep. Mike Michaud (D), the Bangor Daily News reported. Willette, who was born in April 1989, is not currently eligible to hold the seat, but by the 2014 election will have turned 25, the minimum age set forth in the U.S. Constitution to serve in the House of Representatives.
"We need fresh, new leadership in Washington," Willette told the Bangor Daily News. "I represent the generation of Mainers who will be forced to pay off the enormous debts now being created by the reckless politicians in Washington. It's very important for our generation to figure out this debt problem."
Michaud will not seek reelection because he's running for governor of Maine next year.
Willette, who claims to be the youngest state legislative leader in the country, is one of several candidates looking at the congressional race, which could draw a large field. Businessman Blaine Richardson (R) and state Sen. Emily Cain (D-Orono) are both announced candidates. Cain, a former state House minority leader, was first elected to the state Legislature in 2004 at the age of 24. Other potential candidates include Maine Secretary of State Matt Dunlap (D) and state Attorney General Janet Mills (D).
If elected, Willette would not be the youngest elected U.S. House member in history. That honor belongs to former Rep. Jed Johnson Jr. (R-Okla.), who was elected at the age of 24 in 1964 and turned 25 between his ballot victory and Congress' swearing-in ceremony. Johnson served only one term. Rep. Patrick Murphy (D-Fla.), 30, is currently the youngest member of Congress; Reps. Tulsi Gabbard (D-Hawaii) and Eric Swalwell (D-Calif.), both 32, are the second and third youngest, respectively.
Willette is also not the only millennial Republican state legislator to be mentioned as a congressional candidate this year. Kansas state Senate Majority Whip Garrett Love (R-Montezuma), 25, has been noted as a potential candidate in the event that U.S. Rep. Tim Huelskamp (R) were not to seek reelection, but is considered unlikely to challenge Huelskamp in a primary.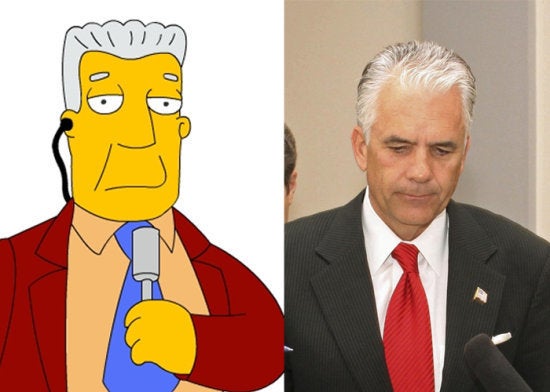 Political Look-Alikes
Popular in the Community