A Clearwater, Fla. technical college is coming under fire after allegedly forcing a transgender nursing student to use a storage closet as her bathroom, having threatened to press charges if she used the women's restroom.
Alex Wilson, a 25-year-old who has been living as a woman for the past four years and identified as a girl since age 12, reportedly had her right to use the women's restroom revoked after a fellow student outed her to school officials as transgender, according to WTSP 10 News.
Pinellas Technical Education Centers (PTEC), where Wilson has attended since November 2012, reportedly had no issue with Wilson using the women's restroom until administrators learned of her gender identity. At this time, educators allegedly pulled Wilson out of class and told her if she continued to use the women's restroom she would face legal prosecution. Additionally, she had two options for a bathroom facility: a storage closet in a separate building across campus or the men's restroom -- neither of which had doors that locked.
In response to Wilson's struggles, the ALCU intervened and drafted a letter to PTEC school officials citing the incident as sex discrimination. An excerpt from the letter reads:
"This is an issue of basic fairness," stated ACLU of Florida LGBT rights attorney Daniel Tilley. "Alex is a hard-working student training to become a healthcare professional, and PTEC administrators had no problem with her until they found out she was a transgender woman. The school says their mission is to provide students opportunities to develop workplace skills. Stigmatizing and humiliating Alex does not advance this goal, and it teaches terrible lessons to future healthcare professionals about how to treat diverse populations."
The complex and intersecting issues facing transgender students that are forced to navigate the regulatory nature of educational institutions has recently been brought into national conversation through California's Assembly Bill 1266. This groundbreaking legislation allows transgender public school students to use the bathroom that they feel most comfortable identifying with, as well as participating in sports teams that align with their gender identity.
Bathrooms have historically been regarded as a source of anxiety surrounding issues of transgender identity and the regulatory nature of social space onto trans bodies.
Public reaction to this bill has been varied, with "Fox and Friends" predictably freaking out over the issue of a student's state-mandated right to have options surrounding their gender identity and religious groups attempting to sue the state.
Additionally, Chelsea Manning's coming out as a transgender woman, and the media's problematic response to embracing this change, evidences a larger discussion that needs to take place surrounding what it means to be transgender and the way larger institutional forces, such as the bathroom binary, regulate trans bodies.
"I lost sleep. I was constantly crying about it," Wilson told WTSP of the school's handling of her gender identity. "I felt singled out. I felt like everyone was against me. I felt alone."
The ACLU is currently reviewing the case.
Support HuffPost
Every Voice Matters
Before You Go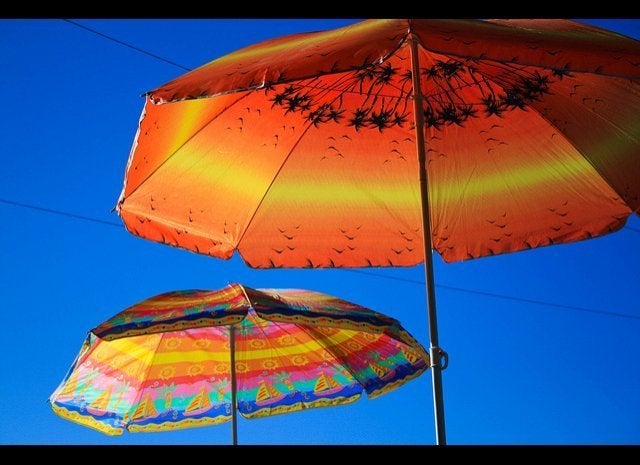 15 Things To Know About Being Transgender By Nicholas M. Teich
Popular in the Community