Alexa Chung deleted a photo of herself from her Instagram after fans protested that the model looked too skinny in it and compared it to "thinspo."
Users started flooding Chung's account with complaints like "Ew she's so skinny it's gross" and "you're legs look unhealthy" [sic]. (The Daily Mail has more screenshots of the responses to Alexa's picture.)
Eventually, Alexa got fed up and jumped into the comments to weigh in, writing in a series of messages:
"Hi, I am here. I can read. Ok everyone thanks for the teen angst discussions. People are different sizes. I'm not trying to be thinspo for anyone (sic). I am now making this acct private. Byyyyyeeee.'
We just looked up Chung on Instagram, and indeed, she's now set her account to "Private."
The proliferation on social media of so-called "thinspiration" has been a heated issue lately. Tumblr and Pinterest have both moved to ban users from uploading "thinspo," and recently the community of "thinspo" proponents seem to have shuffled over to Instagram. We're sure Chung's incident will only spark the debate further.
You can see the photo in question below. Do you think there's an issue with it?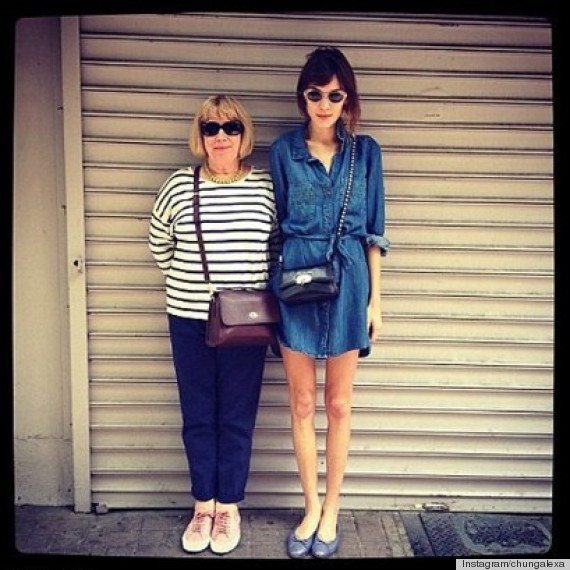 Popular in the Community