Alexa Chung is a total trendsetter -- she was already wearing overalls back in October, for crying out loud -- so it's hard to imagine a time when the style icon had to compromise her integrity to impress fashion industry insiders.
In an interview with the Times last week, Alexa, now 29, recounted some of her traumatic experiences as a teenage model. Apparently the aspiring young fashionista encountered some shady situations that felt threatening for a youngster:
"I never really asked my mum or my dad's advice during that time and it actually felt like I didn't want to tell them too much about the reality of what was going on – when I was taking the train to London and being asked to do certain things. I already knew it was wrong. So, you know, if there was a casting where some creepy man there had gone on to his flat in Ilford and you know, 'Take your clothes off…' and if I'd have done it, I won't tell my mum because I know that that's wrong... In hindsight I look back and think, 'Did you really need an 18-year-old girl to strip in your front room?'"
And it seems Alexa's experiences were hard to shake: "I get flashbacks now. Loads of flashbacks," she told the Times. "I'll be reminded of something because I've sort of blocked it out and I don't really think of those days. Like, recently, I was like, 'Oh my God. That's so not on.'"
Sounds like a scenario no teen should ever find herself in -- yet many do. We're glad Alexa managed to maintain a sense of self and didn't succumb to the pressures of fashion authority figures, but perhaps the stylish TV personality/"pop culture phenomenon" could use her platform to promote better practices in the industry like fellow model Coco Rocha, who helped New York state to pass legislation that enforces better child labor laws.
Alexa adds "author" to her lengthy CV this October, when her debut book IT hits shelves. Do you think more modeling memories might surface in its pages?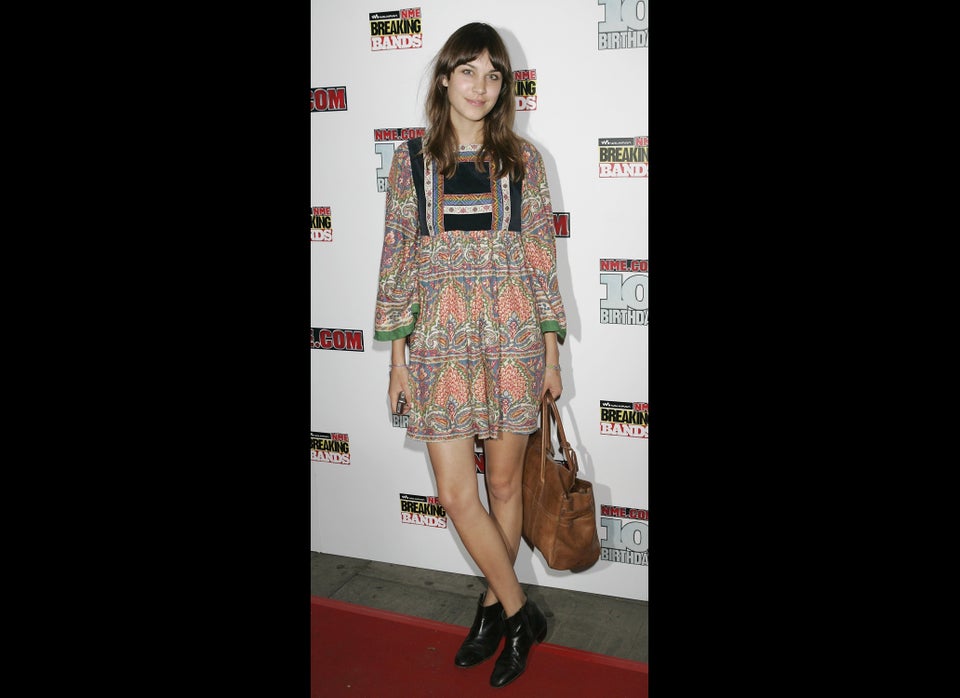 Alexa Chung's Style Evolution