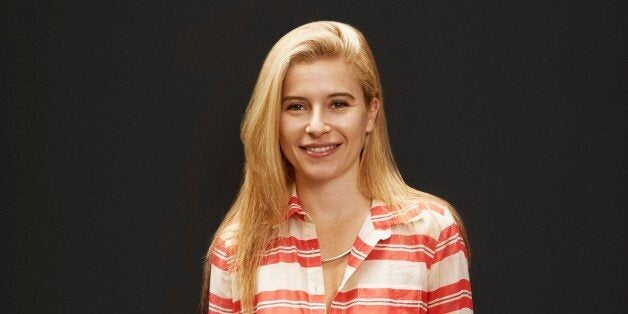 Getting ready to send Christmas cards this year? Alexa Hirschfeld is sending 25 million.
Along with her brother James, the 29-year-old runs Paperless Post, a service that's made its mark selling beautifully rendered customizable stationery and digital e-cards. In many ways, the company seems a contradiction: a successful business built around replicating the intricacies of physical paper products online.
"We're very contrary to the Internet," Hirschfeld said in a recent interview with The Huffington Post. "So these people who were the scions of the Internet did not get it. They were like, 'Why would you care what it looks like? Wouldn't you just want a calendar invite? Why would you want to have an image?' Like, you know, the Internet's not about that, we left those formalities back in the real world."
Five years and $10 million later, Paperless Post's detractors have perhaps reconsidered. And the Hirschfelds are taking their digital success back offline. Last Halloween, they launched Paper, a foray into the business of real, physical cards, invitations and stationery.
HuffPost got a chance to talk to Alexa Hirschfeld before the holiday rush about starting Paperless Post and where the company is headed.
Paperless Post had a long gestation period -- a year and a half from when you started working on the site in 2007 to when you launched in 2008. What were you doing during that time?
People say running a startup is like trying to build a bicycle as you ride it; this was us building a bicycle. A year and a half later, we launched and everything changed. The reason we were able to spend that time thinking really hard and deciding what we would be was because I was still working at a job [an editorial assistant at CBS] and James was still in college. So we had the luxury of thought and time.
What would you have done differently during that time if you could have?
I would have done a lot less of listening to people who charge you money for their expertise but don't actually help you build something. There were a lot of freelancers around, people who will tell you how to value your company or how to market your company or [how to do] PR. Things in which there's not a tangible product to produce, but you're paying them to bestow their wisdom on you.
Where did you get your money in the early stages of the business?
It was just our savings -- me and James's -- until launch.
My parents kindly moved their furniture from the living room and bought four Ikea desks, the kind where if you knocked against them -- you know those thunder makers in movies? It would make that sound and really hurt. I made them and put the drawers in. After that, we moved into the hallway of another company and we thought we were so great because we were out of our parents' living room. But it was actually quite nice there.
Who was your first designer?
We were. James designed the first cards and I developed the first interface. That's why, for a long time, we were only hiring developers. When we were first getting money, someone said to James, "Someday you're going to have to hire a designer," and James said, "Pfft, yeah right." We thought that would be really luxurious. And for a long time we didn't hire designers, to our detriment.
So when did you start hiring big-name designers like Kate Spade and Oscar De La Renta?
I think it was a year and a half ago -- two years ago when we started adding other designers, and a year ago when we started adding big-name designers. The reason we did that is because at some point as a business you have to choose what you are and what you're not. And we are designers, but we aren't designers for everyone. We don't want to be a design line. Ultimately, we want to be a platform that houses many design aesthetics.
You're probably focusing on the holiday rush for now, but what are your plans for the future?
I'm really excited to build an experience for the receivers. Many of the senders are also receivers, but we initially built the product really for the sender be able to invite their guests and we didn't have really any receiver experience.
But now we know how it works: Once you start getting invitations through Paperless Post, for many people it becomes the way you receive invitations of this kind. So we want to be able to not only be a tool for senders, but a layer between receivers and senders -- to allow receivers to consume information the way they want to.
So if you want to receive a push notification on your iPhone rather than emails, or if you want a reminder for an event, or if you want to see all the things that are upcoming and you want to just RSVP from a list -- there's a lot of different things that we can do. And there are a lot of other things that we can do that are really exciting, that are beyond just utility. So I'm really excited.
Related
Before You Go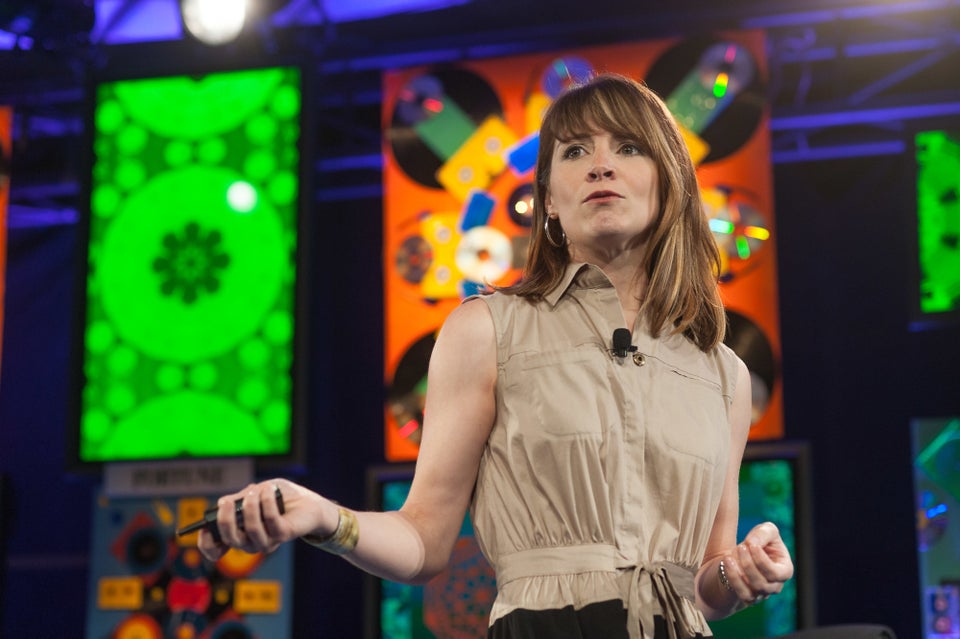 Women Startup Founders To Watch