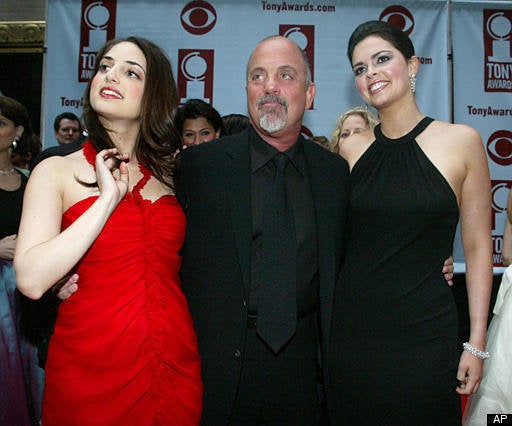 Alexa took over-the-counter pills and called 911 herself.
***
PREVIOUSLY:
NEW YORK (AP)-- A publicist for the singer Alexa Ray Joel, the daughter of pop star Billy Joel and supermodel Christie Brinkley, said she was hospitalized Saturday in Manhattan for an undisclosed condition.
The 23-year-old's publicist, Claire Mercuri, said Saturday that Joel is in stable condition and receiving treatment.
She declined to say why she had been hospitalized.
"We are currently assessing her needs," she said.
Joel, who was raised in Sag Harbor, a village on Long Island, attended New York University for a short time before dropping out to focus on her music career, according to her MySpace page.
She self-released a short album in 2006 and debuted a new song, "Invisible," in 2009. According to Hollywood Life, Joel released a six-song EP in 2006 titled Sketches, but never gained the momentum in her career she had hoped for. It's currently listed at #25,454 in music sales.
She now lives in Manhattan and had performances scheduled in the city next week, including at the New York Stock Exchange tree lighting ceremony.
Fire Department records indicate that paramedics responded to the West Village building where Joel lives at 12:21 p.m. Saturday and transported one woman to St. Vincent's Hospital. The fire department declined to identify the patient.
The New York Post reports that paramedics came to Joel's apartment in the West Village at roughly 12:21pm after her roommate called 911 to report she had taken too many sleeping pills. Police are considering the matter a suicide attempt.
WABC in New York reports that Alexa Ray Joel, daughter of singer Bill Joel, has been rushed to the hospital after overdosing on an unknown amount of pills. WABC cites sources saying she was attempting to commit suicide and that she had recently broken up with her boyfriend.
She is in stable condition at St. Vincent's hospital in New York. Check back for more information.
Popular in the Community