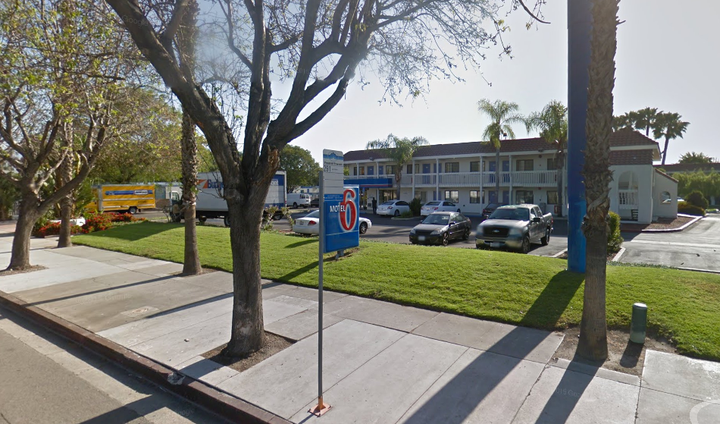 A disturbing real-life horror case received some measure of justice on Monday with the sentencing of a 28-year-old man who authorities say cut up his girlfriend while she was still alive.
Alexander Anthony Clever of Pomona, California, has been ordered by a Los Angeles County judge to serve life behind bars without the possibility of parole for the 2014 slaying of his girlfriend, 35-year-old Yvette Aurora Silva.
Clever's sentencing comes two months after he pleaded no contest to one count of first-degree murder and admitted to committing "mayhem and torture" during Silva's killing, according to the Los Angeles County District Attorney's Office.
In a Monday press release, Michael Matoba, the district attorney who prosecuted the case, said that Silva and Clever, along with a second couple who have not been identified, went to a low-budget motel in Pomona on Nov. 29, 2014. At the motel, Clever and Silva went into a bathroom and began arguing. The dispute quickly escalated, prompting the couple's companions to enter the bathroom when they heard muffled screams.
Clever "was then seen holding his unconscious girlfriend in a chokehold," Matoba said. "The companions tried to free Silva and then went to get help."
When Pomona police arrived at the motel, they found Silva's bloodied body sprawled in the shower. Her body cavity had been cut open and her right lung and heart were lying nearby.
Paramedics pronounced Silva dead at the scene. An autopsy later revealed she'd been "alive when her lung was cut from her body," Matoba said.
Clever, who fled the hotel before police arrived, was taken into custody two days later. At the time of his arrest, he had a knife that authorities say contained DNA, which was later matched to Silva.
It was a bitter end for Silva, who was known to friends and family as "Vett." According to her obituary, she was a mother of one who had spent most of her life in Upland, California. At the time of her death, she was working as a surgical tech, which she reportedly "enjoyed immensely."
Clever, an ex-con with a lengthy rap sheet, was on community supervision at the time of the murder and had recently been released from prison. Contacted by The Huffington Post on Tuesday, the Pomona Police Department declined to release Clever's booking photo.
While the case is now closed, many questions remain.
"There did not appear to be a clear motive" in the killing, district attorney spokesman Ricardo Santiago told HuffPost.