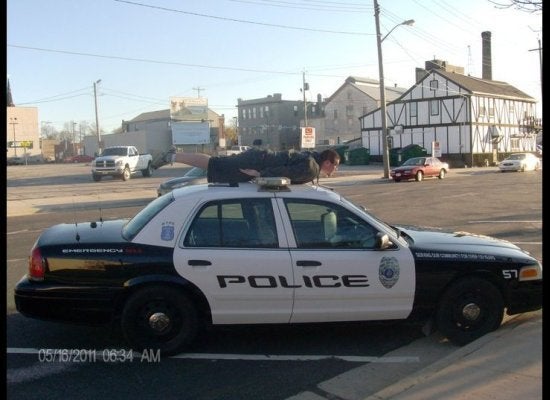 It's official, even the police have had enough with this planking nonsense.
A Wisconsin municipal court convicted 19-year-old Alexander Hart of disorderly conduct on Tuesday after the Manitowoc man used social media to post photographs of himself engaged in the stiff-bodied prank at several locations around town.
The 10 photographs presented as evidence to the court show Hart lying across an ATM machine, boxed merchandise at a Wal-Mart, several lawn mowers, a Walmart checkout counter, a Lowes department store shelf, and a police car.
"Mr. Hart's laying [sic] on the squad car is disruptive to the peace and good order of the community at large," said Kathleen McDaniel, assistant city attorney, in a written court brief, the International Business Times reports.
Hart said that he did the prank "to get laughs," according to a police report obtained by The Smoking Gun.
Hart probably didn't find it so funny when, only a few hours after his conviction, police busted him for dealing marijuana.
Judge Steven Olson fined Hart $303 for the planking spree, approximately $100 more than the original $202.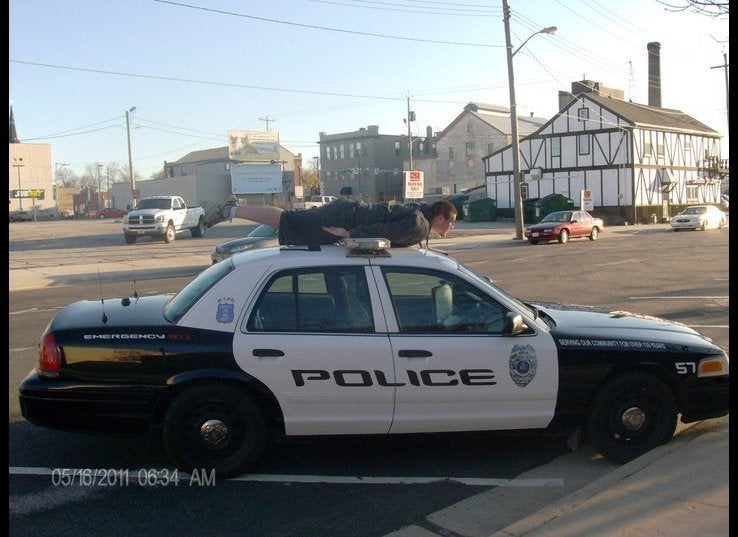 Arrested for Planking Spree
Popular in the Community