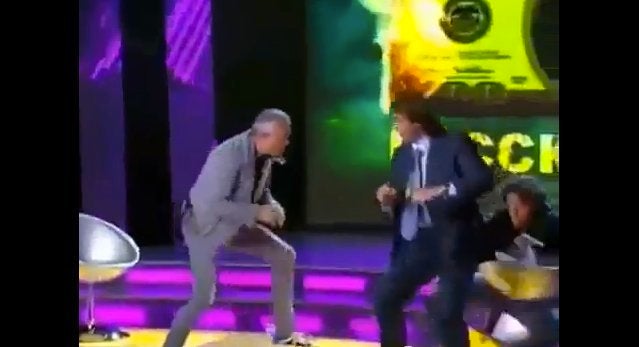 Alexander Lebedev, the owner of the Independent and the London Evening Standard, was charged with hooliganism in Russia after punching a fellow billionaire on a talk show.
Lebedev threw punches at property developer Sergei Polonsky on the set of a national television show in September. The Guardian reports that Polonsky had been arguing with the other guests and remarked that he was "already worn out from the desire to give [him] a punch in the chops," prompting Lebedev to jump up from his seat and knock Polonsky off his chair.
The Russian general prosecutor launched a criminal case against Lebedev on charges of hooliganism after finding that the incident "brought bodily harm" to Polonsky. The charges could carry a prison sentence of two years.
Lebedev had defended the attack earlier last month, saying that he felt Polonsky was threatening him and that he had no choice but to hit first.
Meanwhile, Polonsky posted pictures of a cut on his arm and a tear in his pants, and complained to Prime Minister Putin and President Medvedev. News outlets have also noted Polonsky's notoriously brash demeanor, with the Wall Street Journal reporting that he had once declared anyone who failed to make a billion dollars a loser.
WATCH:
Related
Popular in the Community