 Alexander Payne takes a direct approach to interviews. He's certainly not there to make the interviewer feel comfortable, but it's rarely ever truly contentious. One subject, however, Payne doesn't like is the accusation that the Omaha-born director behind "Election," "Sideways" and "About Schmidt" is somehow belittling his Midwestern subjects. It's obvious how much Payne loves these characters, which is why his newest film, "Nebraska," just might be one of the most accurate depictions of modern life in the Midwest put on film.
In "Nebraska," out Nov. 15 in limited release, David (Will Forte) has given up on trying to explain to his father, Woody (Bruce Dern), that the $1 million dollars Woody "may have already won" from a magazine-subscription service is a scam. After a few incidents where a confused Woody tries to walk from Billings, Mont. to Lincoln, Neb. in an ill-fated attempt to pick up the prize, David decides to drive Woody to Nebraska himself. On the way, the father and son stop in their old hometown where, now, Woody is a local celebrity due to his "good fortune."
Payne is in New York City for the New York Film Festival premiere of "Nebraska." We spoke the day after its successful Tuesday night screening about the nuances that go into making a black-and-white movie set in Nebraska (as Payne's mother said, filming the state of Nebraska in color would be "stupid") and why the dynamics between his cast -- Dern and June Squibb as the parent, Forte and Bob Odenkirk as their sons -- was so important.
Having grown up in Missouri, "Nebraska" might be one of the greatest representations of people in the Midwest I've seen.
Well, (A), I'm from the Midwest -- I'm from Omaha and I still live there -- and (B) I try to be observant and (C) I try to represent what I observe in films.
After I saw the film, I was asked by people not from the Midwest if I thought the movie makes fun of Midwesterners. I said, "No."
Whenever I get the question, "Are you making fun?" or if I'm being accused of feeling superior to the characters, it's usually by people who themselves feel superior to others. At least I think so. I remember when "Fargo" came out, the Coen brothers got some shit for making fun. People in Minnesota peed their pants that movie was so funny. Are you kidding me?
I can't imagine anyone in the Midwest is going to think that they are being made fun of.
I get more comments or questions about how I seem to love my characters than I do about how I seem to be making fun of those, so, whatever. Look, I just make them. And I can't change how anybody sees the film. So, whatever.
I thought people that I know were just asking me that, I am surprised people are asking you that.
Yeah, from time to time. Or I'll read it in a review or something.
I do love the two local bars in the movie that look exactly the same. Especially with Chicago's "We Can Last Forever" playing in the background.
[Laughs] Yeah, right. Very accurate, yeah. We tried about 50 songs for that scene trying to find stuff that melded well with the rhythm of the dialogue that seemed completely believable in that bar -- and that we can afford. And that's the one we landed on. One I was temping with for weeks that I also loved was [Three Dog Night's] "Never Been To Spain." That one works, too.
It's interesting you filmed this in black and white because the look did remind me of the cover of Bruce Sprigsteen's "Nebraska."
And?
Was there any influence?
[Laughs] No.
I guess my point is that the perfect image of Nebraska is in black and white. Why does Nebraska work so well in black and white?
I don't know. My mom said -- my mom saw it last night -- and she said in the car driving home, she goes, "Now I see why you had to make it in black and white. It would have been stupid in color." I said, "Mom, I'm going to use that line." [laughs]
When I first heard that you wanted to cast Gene Hackman as Woody, I was really excited by that prospect. But now I can't imagine anyone but Bruce Dern playing Woody.
I have to correct you a little bit, in that my very first thought when I read the script nine years ago was Bruce Dern. And Gene Hackman, I definitely tried to meet, but he won't meet anyone right now. He's retired. And it got out that I was trying to meet him -- I met like 50 guys -- but I couldn't meet Hackman. But he's an obvious one you'd want to cross off the list. But, anyway. I wound up circling back to Bruce.
Did Will Forte's casting come as a result of how he worked with Bruce Dern? If it weren't Bruce Dern, would someone else have played David?
Yes. Well, the casting director John Jackson and I were trying to put together the right cast, whom we believed were also in the same family. So, everything stemmed from casting Bruce first -- because that was the hardest part to cast, Woody. We believed that Woody would marry June and we believed that Will Forte and Bob Odenkirk could be brothers and be sons of that couple. Had I cast another Woody, I had other people besides Will and Bob who, in a different version, the movie could have worked.
Those two make a good comedic team, obviously both of their "SNL" backgrounds help.
Had I cast another Woody, the number two lineup of sons would have been very dark fellows. They could have been very believable brothers, and both are super funny ... but that wasn't how it worked out. We were very concerned about creating believable families. That's the point.
I do wish the football game they were watching was a Chiefs game as opposed to the Lions and Bears.
[Laughs] Can't help you, pal.
"Nebraska" had success at Cannes, but I feel it's going to play better to people here.
I've had much more successful screenings, I feel, at Telluride and New York than I had at Cannes. I think the American audience understands a lot more of the subtle jokes.
Speaking of subtle jokes, there's an entire sequence of the family discussing a character because "his foot's been bothering him." This would for sure be a topic for my family at any holiday gathering.
You know who played that uncle? It's Rance Howard, that's Ron Howard's father. Another excellent actor I feel, who I was lucky enough to find.
I know you didn't write the original screenplay, but did you add anything in?
That one scene, that's pretty close to what was written originally. It was not conceived in one shot, nor how it was staged exactly -- that's the director's work -- but I think that dialogue was pretty much verbatim from the first script.
We are out of time, best of luck with this...
Thanks, brother. Are you from Shawnee Mission, where are you from?
I went to high school on the Missouri side of Kansas City -- and I have been to your hometown of Omaha.
And I've been to Kansas City many times. I love that city.
Mike Ryan is senior writer for Huffington Post Entertainment. You can contact him directly on Twitter.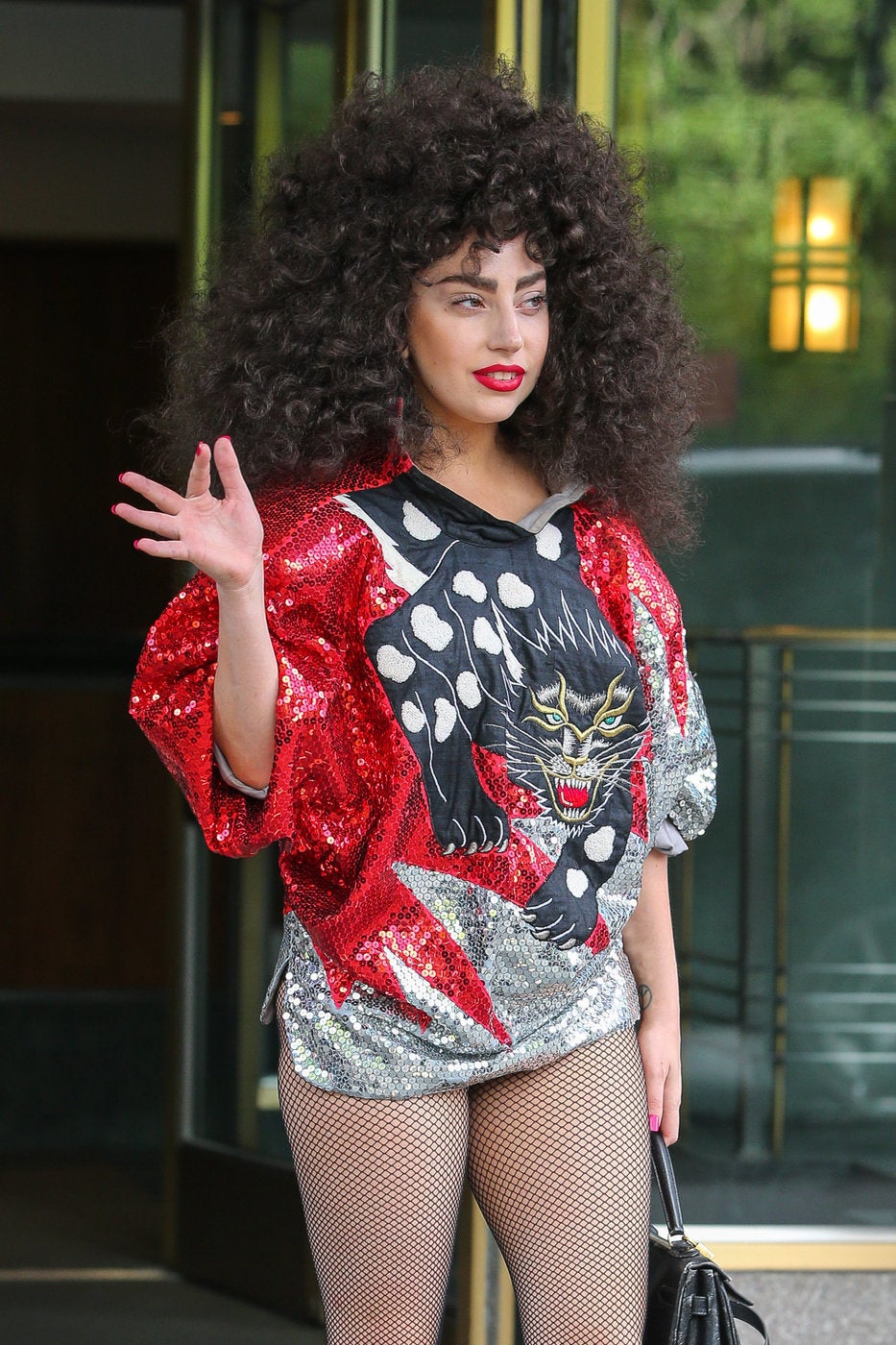 Celebrity News & Photos
Popular in the Community