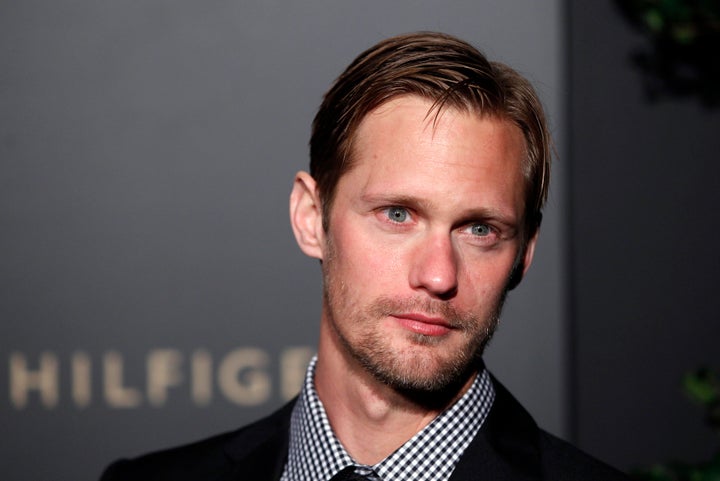 For Alexander Skarsgård, playing a pansexual vampire for seven seasons on the HBO smash, "True Blood," was a "profound" experience.
The show's Golden Globe- and Emmy-winning run, of course, regularly made headlines for its love scenes, many of which involved characters of the same sex. Skarsgård, however, wasn't fazed by the steamy scenes between him and co-stars Theo Alexander and Ryan Kwanten, he said in a new interview with PrideSource.
"It was just one of the most profound experiences ever. Just liberating. Even though there's sh*t loads of nudity on the show, it never felt gratuitous," he said. As for the man-on-man love scenes, he noted, "You just have to embrace it... They're incredible scenes."
Ultimately, Skarsgård is proud of having been a part of a series that was so willing to push the envelope when it came to portraying sexuality on the small screen.
"What was so interesting about the show was that it wasn't on the nose. It's obviously a cultural reference and a metaphor," he said. "A lot of the storylines are metaphors for the strife people in the LGBT community experience, but it's done in a very subtle way where people who have never met anyone who's gay or who have prejudice toward that community would still embrace the show and would still come up [to me] and be super excited about it."
He went on to note, "What [creator] Alan [Ball] did was beautiful and it was groundbreaking because, for myself, since I was a toddler, I've had someone very close to me that I admire who was gay, which made that lifestyle as normal as any other lifestyle."
The 39-year-old heartthrob, of course, has been take risks and occasionally gender-bend on the red carpet and elsewhere. In April, he opted for a pantless look at the 2016 MTV Movie Awards. Last year, he arrived at the premiere of "Diary of a Teenage Girl" premiere in full drag, wearing a Farrah Fawcett-style blonde wig, sparkly gold dress and heels.
Looking back, Skarsgård said the painful footwear proved to be an unexpected challenge. "Once we got to the after party at the gay club, I just kicked my heels off and walked around barefoot because I was just dying," he quipped. "So, I have tremendous respect for all the drag queens out there. I got a little taste of what it takes to look that fabulous."
Still, when PrideSource's Chris Azzopardi asked if he'd ever do something "as gay" onscreen as his "True Blood" role was, Skarsgård offered a cheeky response.
"Well, I mean, next time I get drunk probably," he joked.
To read the full PrideSource interview with Alexander Skarsgård, head here.
Before You Go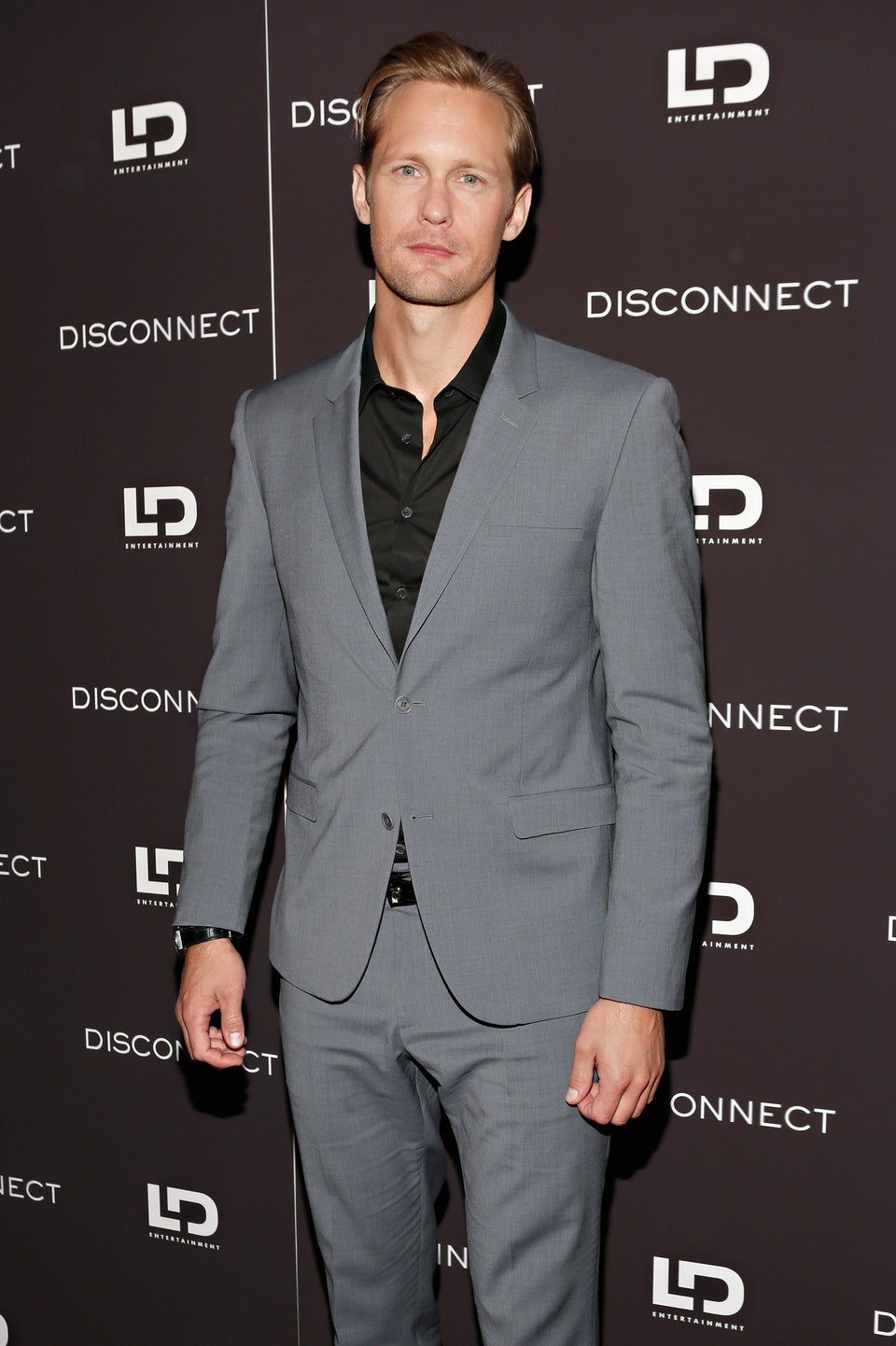 Alexander Skarsgard on the Red Carpet
Popular in the Community