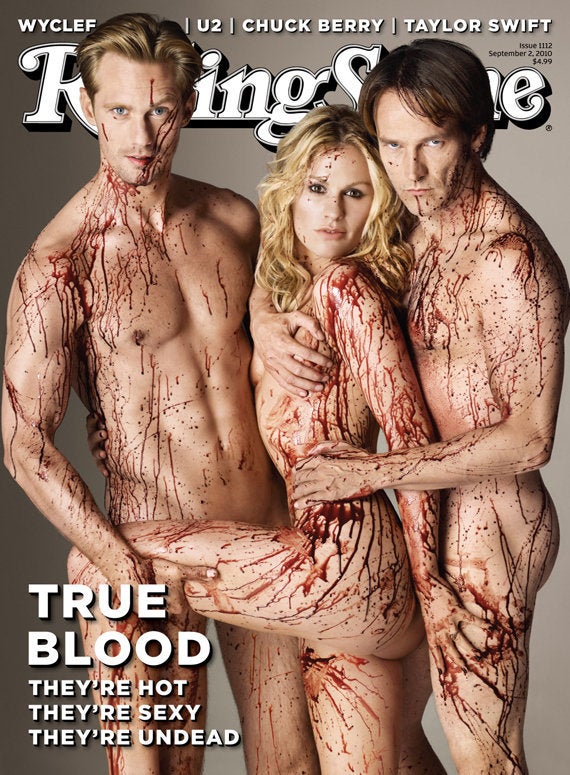 Alexander Skarsgard has a new interview in British GQ, and he talks about what it was like to be naked and covered in blood with his 'True Blood' costars Anna Paquin and Stephen Moyer on the cover of Rolling Stone.
We showed up and we shot very PG-13 with our clothes on for basically the whole day, like six or seven hours. Then towards the end the photographer said, "I have this, these shots are beautiful and the magazine is going to be happy with them but I'd like to try something if you guys are game." He explained it and it was just one of those things in the moment where we all looked at each other, we'd spent all day with the photographer, we felt comfortable with him, we knew that he was great and the atmosphere was right and we were like, "Fuck it, let's do it." No one thought that the magazine would go for it. They want to sell at Walmart. We thought this was going to be too offensive. But I guess they did. [Laughs] I'm glad they did! I liked it a lot. It was definitely more interesting than the safe version...
Skarsgard has previously talked about how he is so comfortable being nude that he goes sockless in nude scenes on the 'True Blood' set even though Moyer wears a sock.
Popular in the Community