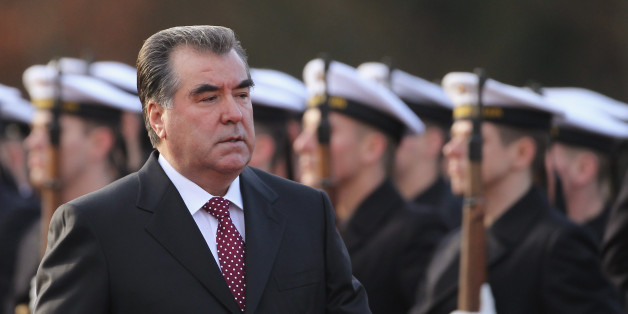 A U.S.-trained secret police force in Tajikistan has arrested a graduate student conducting research and may charge him with treason.
The State Committee of National Security, the successor to the Soviet spy agency KGB in the central Asia country, arrested Alexander Sodiqov on June 16 in Khorog, Tajikistan. Sodiqov, a Tajik citizen who is a Ph.D student studying political science at the University of Toronto, was conducting interviews in a troubled border region near Afghanistan when he was seized, according to his university adviser.
Sodiqov apparently was forced to appear in a video that aired on Tajik television. John Heathershaw of the University of Exeter, Sodiqov's research partner, told Global Voices that the video appeared heavily edited.
Sodiqov may face treason charges, according to some sources. His supporters said they believe he may have been arrested to discredit an opposition leader he had interviewed as part of his doctoral research.
"No evidence of any kind has been offered for anything," Sodiqov's graduate adviser, Edward Schatz, told HuffPost in an email. "Even the video has not been offered as evidence."
As a Tajik studying at a Canadian university, Sodiqov's connections to the U.S. may seem tenuous -- but not in the context of America's backing for the Tajik government. Tajikistan's strongman President Emomali Rahmon rules with "breathtaking" corruption, according to the conflict-monitoring non-governmental organization International Crisis Group. But the U.S. sees Rahmon's government as a critical regional bulwark against Islamic extremism. The U.S. spends millions annually training employees of the State Committee of National Security.
A State Department spokesperson told HuffPost that the U.S. government has been in contact with Tajikistan's government, but declined to speak on the record about Sodiqov's situation. Tajikistan's U.S. embassy did not respond to an emailed request for comment.
"If there's not adequate progress in these quiet efforts, the US should can and should bring this up publicly," Schatz said in an email. "Tajikistan is a small state that cares deeply about its international reputation. Given close bilateral ties with Tajikistan over the last decade, the US is in a great position to apply public pressure to make an enormous difference."
Calling all HuffPost superfans!
Sign up for membership to become a founding member and help shape HuffPost's next chapter