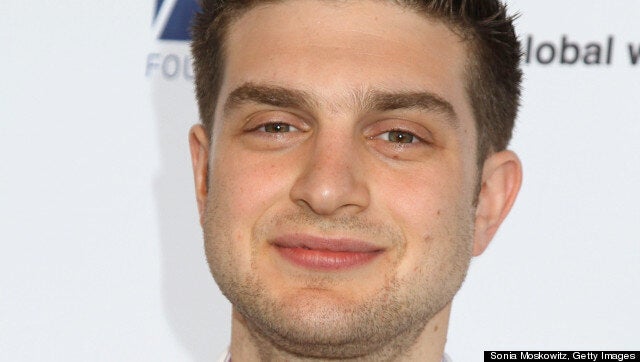 Apparently life as the heir to a $22 billion fortune ain't easy. Appointments with shrinks on the Upper East Side. Pesky reporters. Photos of you boozing on a yacht plastered all over the web.
The younger Soros spent years hiding from his wealth, but is now striking out on his own, according to the Times. His new philanthropy, the Alex Soros Foundation, is reportedly tackling causes that are considerably less sexy than the 26-year old's recent Hamptons charity gala, where MC Hammer performed "Can't Touch This" before a crowd of models and publicists in their 20s.
Those causes include the plight of domestic workers in the U.S., the Times said, along with the so-called "Great Schlep," a campaign to draw older voters in Florida to vote for Obama.

"I have the incentive of failing my own reputation," Alexander Soros said of his new foundation in an interview with the Times. "If I don't succeed, then I'm just another deadbeat lazy trust-fund kid."
Take David Tisch, grandson of the famed hotelier Laurence A. Tisch, who in 2010 started TechStars, a business incubator that nurtures budding entrepreneurs. Or Joshua Kushner, the 27-year old son of real estate mogul Charles Kushner, whose New York City venture capital firm has invested in a string of hot technology start-ups. And the list goes on.
If Prince Soros removing his mask for charity reveals one thing, it may be that the children of today's global elite are now so wealthy that they can spend some of their fortune on charity galas and start-ups, in addition to the duplexes.
Related
Popular in the Community