In case you were under an unfashionable rock today: Alexander Wang debuted his first collection for Balenciaga this afternoon during Paris Fashion Week.
Hopes were high -- and skeptics were rampant -- for Wang's very first show today. So how did he stack up against his predecessor? We decided to compare Ghesquière's final runway show (Spring 2013) with the 29-year-old's Fall 2013 debut. Here's what we came up with:
Front Row: Anna Wintour, Carine Roitfeld, Anna Dello Russo, Franca Sozzani, Emmanuelle Alt and author Danielle Steel all hit up Wang's show -- heavy on the fashion A-listers, but not a very celeb-friendly crowd. On the other hand, Nicolas' bestie Kristen Stewart showed up to his spring show, along with Salma Hayek, Vanessa Traina, Anna Dello Russo and Shala Monroque -- a pretty well-balanced group, non?Winner: Ghesquière
Opening Look: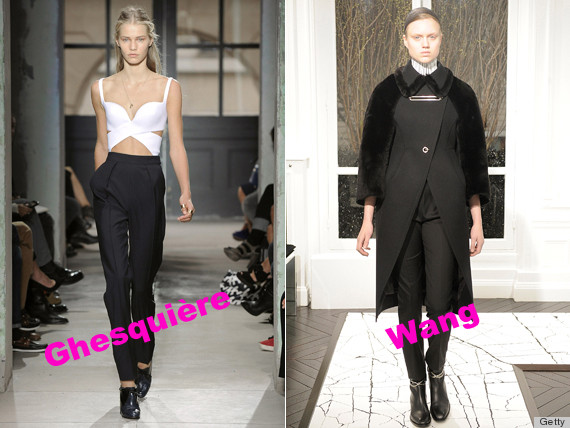 Winner: Ghesquière (Hey, K-Stew rocked it on the red carpet.)
Models: Both designers featured a fairly unremarkable line-up of the industry's Pretty Young Things, including Julia Nobis and Sam Rollinson. But Ghesquière went one step further by mixing in two veteran icons: the legendary Liya Kebede and Patti Smith lookalike Jamie Bochert. Winner: Ghesquière
Final Look: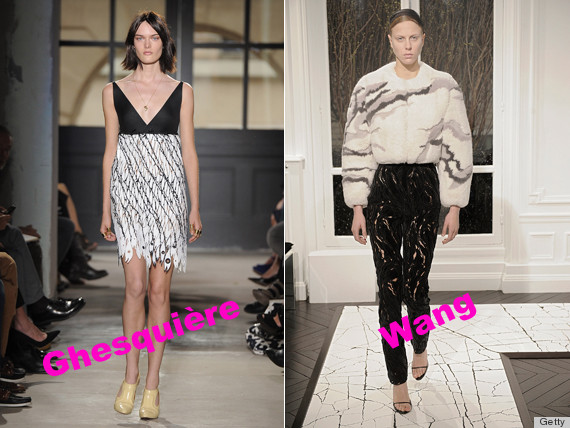 Winner: Alexander Wang (It had a little more je ne sais quoi, if you ask us.)
HuffPost Style's Critic: Our resident style expert, Fashion Editor Christina Anderson, gave us her two cents on Wang's take versus Ghesquière's critically-acclaimed run: "In my core, I don't believe that Wang has the same hand at couture that Ghesquiere had. However, you can see that Wang is respecting the history of the house in the gently curving cocoon-shaped jackets and coats. I think it's smart that Wang focused on a black and white color palette so as not to distract from the construction of the garments. "Winner: Er, we'll get back to you on that one...
Overall: Nicolas Ghesquière seems to come out on top in our minds. What can we say? We're suckers for nostalgia.
What did you think of Alexander Wang's first runway show for Balenciaga? Check out the collection and sound off in the comments!
See Alexander Wang's entire first collection for Balenciaga below: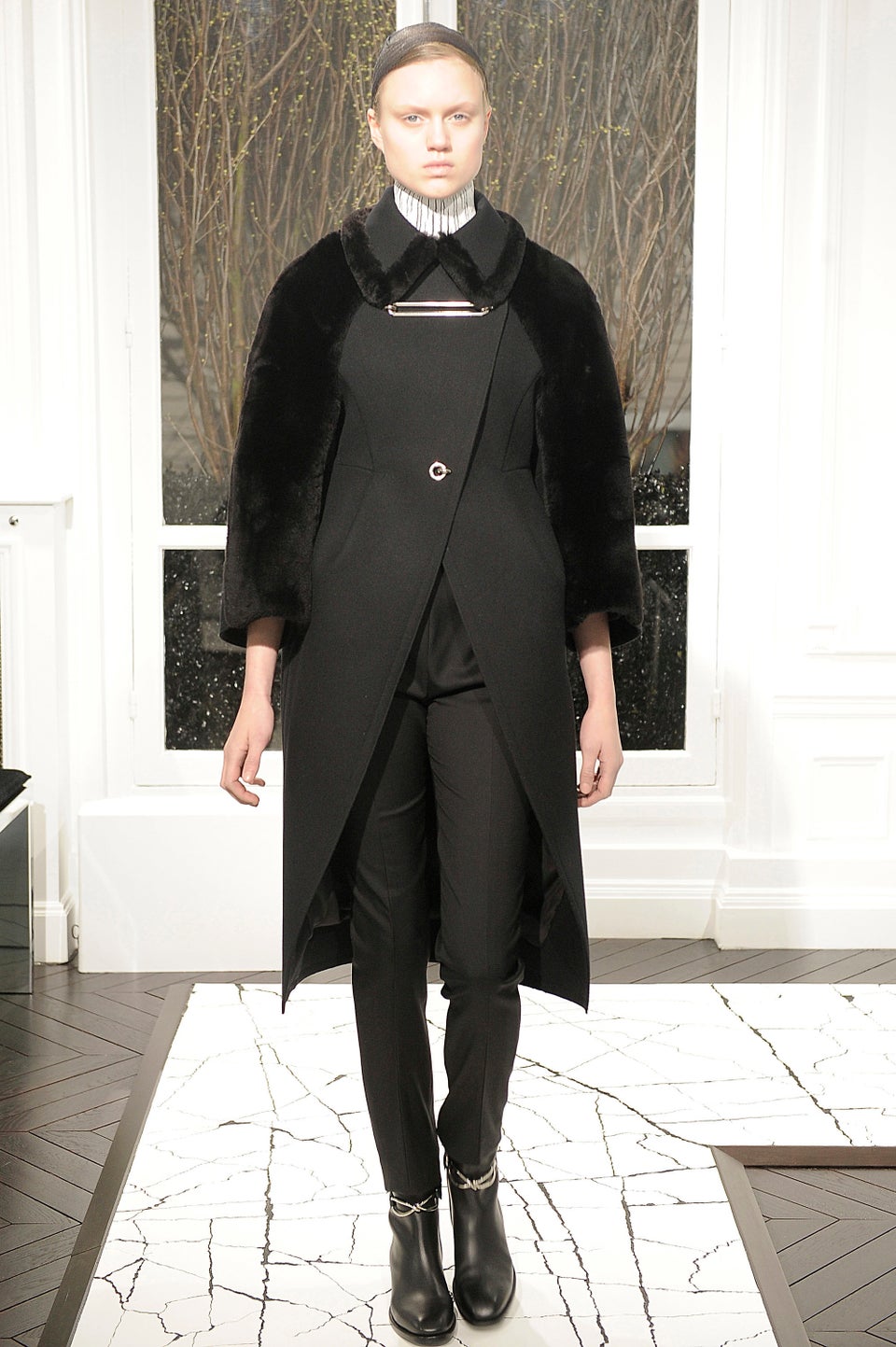 Balenciaga Fall 2013 By Alexander Wang
Related