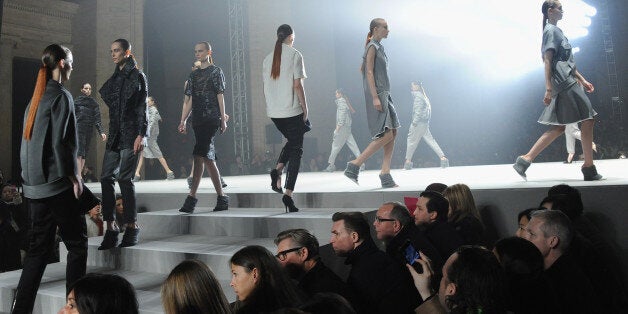 It's official: Brooklyn has already won New York Fashion Week.
Of course, the time shift was undoubtedly in anticipation of complaints -- it's hard enough schlepping around Manhattan during the hectic week, but asking editors and buyers to cross the East River? Unheard of. The fact that no one will be rushing to another show after should soften the blow. Luckily, Wang might just be the most highly-anticipated runway of New York Fashion Week, so we imagine there won't be too many folks declining to attend.
"We found this incredible space, and it corresponds very well to this season's creative concept," Wang told Women's Wear Daily via email about the Brooklyn venue, the Duggal Greenhouse.
Wang isn't the first designer to mix things up this season. Diane von Furstenberg. and Michael Kors have both opted to eschew the tents at Lincoln Center during Mercedes-Benz Fashion Week. Like Wang, von Furstenberg was looking for more creative freedom. "My decision is purely because of the anniversary year [of the wrap dress]," von Furstenburg told the New York Times. "I want to do something special."
While Wang has said that his venue shift is a one-time thing as of now, one thing is clear: Brooklyn has just become a major Fashion Week player. Better start saving up for that extra taxi fare...
Think this style will fly in Brooklyn?
Related