As creative director at Balenciaga and the most recent designer chosen to create a line for H&M, Alexander Wang has certainly won the respect of the fashion industry over the years. But his new denim ads, which feature not only a naked woman but one who appears to be touching herself and are meant to "provoke," read more like yet another cheap attempt at using the female body to sell a product than anything else.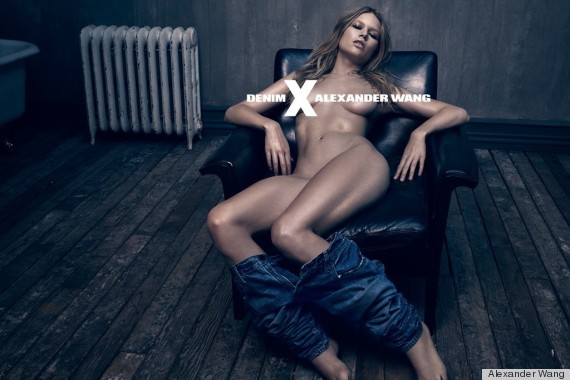 But regardless of how you feel about nudity in advertising, and even if you are not put off by the obvious attempt at shock value through nudity here, at least we can all agree on one thing: there is (sadly) nothing new or innovative about using naked women to push a product.
Calvin Klein most famously has used this tactic for years (Wang cites those images as his source of inspiration, according to Women's Wear Daily.) But at least in those ads, like this one featuring Lara Stone and Toni Garrn from 2012, the models actually have the jeans on in the photos. Crumpled up at the ankles is probably not the most effective place for a product to be in an ad focused on selling that particular product.
Wang, however, clearly doesn't see it that way. In fact, based on his explanation, it's not clear which way he sees it. "It's not provocative just in terms of sexy, but provocative to provoke conversation," he told WWD, adding, "I'm not dictating what that message is exactly. The interesting part is to see how people interpret it, and what they have to say about it. Of course, there are going to be people who disagree with it."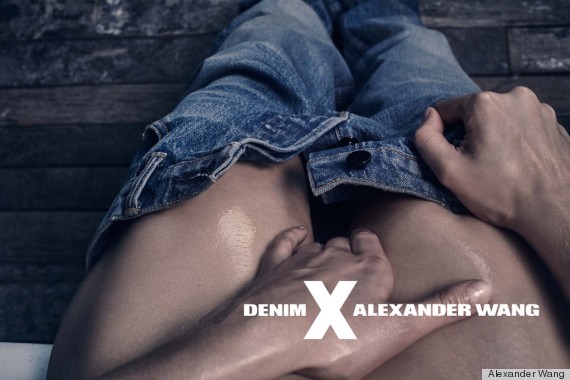 But what exactly are we supposed to disagree with? That jeans should make us want to take off our clothes and touch ourselves? That we're never actually supposed to put them on at all? Perhaps Wang is simply implying that the latest trend in denim is wearing them at the shins. Based on these images alone, it's hard to tell.
Either way, nudity for the sake of nudity isn't necessary in an advertisement, nor does it send any type of message to the consumer other than the notion that the brand believes the best way to get people talking about its products is by selling a woman's body.
Your clothing is cool enough on the models, Wang, you don't need to take it off of them to make money.
Popular in the Community