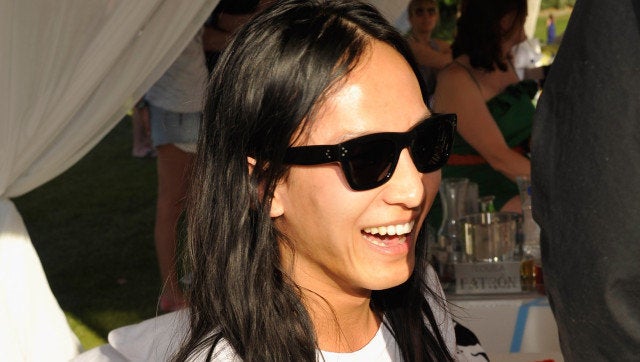 And the designer revolving door keeps spinning.
Wang would arrive right on the heels of Ghesquière's 15-year stint, during which he helped revive the sagging Spanish label founded by Cristóbal Balenciaga in 1914. Ghesquière was much lauded for his work as Balenciaga's creative director, but abruptly parted ways with the brand on November 5 in what was reportedly a "joint decision."
Wang would have big shoes to fill: although his eponymous label has been critically acclaimed since its 2007 launch, he certainly has less experience under his belt. As Horyn notes, "The choice of a designer like Mr. Wang, who has built a youthful following in New York and elsewhere, certainly suggests a different direction for Balenciaga."
Neither Wang nor Balenciaga has publicly responded to the rumors, but we bet we'll be hearing from someone -- whether it's to confirm or reject the reports -- very soon. Stay tuned.
UPDATE II, 12/3/2012: It's official! After rumors swirled for several days, Balenciaga finally confirms that Alexander Wang is their new creative director. The fashion house confirmed the news to Women's Wear Daily, offering a quote from Wang himself: "I am deeply honored to embark on this new role for a brand and house that I have such great admiration and respect for." WWD also reports Wang will maintain his highly succesful eponymous line. And so a new era begins...
Check out Balenciaga's acclaimed spring 2013 -- could you see Alexander Wang at the helm?