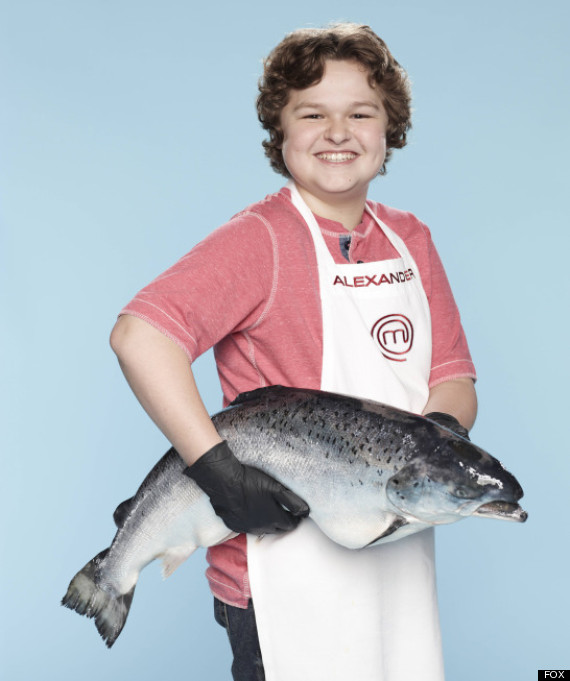 Alexander Weiss went from average 13-year-old New Yorker to famous wunderkind in the kitchen after winning the first American season of "MasterChef Junior." He began cooking with his parents when he was a little kid, but quickly became the show's front-runner when he made perfect pistachio macarons in the first episode.
Fox recently renewed the sleeper hit, and we caught up with Weiss to see how winning has impacted his life as a normal tween. "I always knew that I wanted to cook, but I never knew I would get famous for it," he said over the phone. Now that he has, a new culinary adventure is just beginning.
How has your life and school changed since you won "MasterChef Junior"?
All my friends ask me if the school lunches are up to par and if I should tell them to throw it out or not. They always want me to cook lunches because they don't really like the lunches. Anytime I cook now, unfortunately, there's a lot of pressure.
Are there any dishes you're still having trouble with?
I still haven't mastered my soufflé yet. My first one, I made a raspberry soufflé and it was soup. My second one, I tried a raspberry one again and it was soup again. Then I tried a passionfruit one and it was OK, but that was when Dara [another "MasterChef Junior" competitor] came into town so I had her help. Still, together we couldn't get the soufflé. So that's my quest now, the soufflé.
Since you saw Dara recently, what is your relationship like with the other contestants?
We never hated each other. I think that it's a whole different animal from the adult version. On the adult version, there were some friendships and things like that. But "MasterChef Junior" is completely different. I think in the season that aired, we were all friends with each other. We were all competitive, but we weren't mean about it. We weren't trying to scare each other or anything. It was a really friendly competition.
People keep taking about how nice judge Gordon Ramsay was on your version. Were you surprised?
He was really surprisingly nice. Anytime on-camera or off-camera, doesn't matter, he was still himself, very nice. It was nice to see a different side from when I used to watch "Hell's Kitchen" and "Kitchen Nightmares" and the adult "MasterChef." We're trying to become like them when we get older and we're striving to be the best like them.
Did you watch the show when it was aired live?
Every Friday my family and I would have a get-together and it was really tense because I had to keep a straight face the whole time. I always knew that I won, and my parents knew, too, because they were in the finale, and some of my other family knew. It was very awkward not being able to tell anyone. Sometimes I'd cook. Like on the second episode, I remembered what I did for the burger challenge, so I made my sliders for everyone. But the layer cake challenge, I didn't attempt to try that ever again.
Was it really hard to keep your victory a secret?
It really was at first because people kept asking and asking, but after a few weeks it kind of mellowed out. They got the idea that I wasn't letting up. If anything were to leak then it would be a major issue. The show would be spoiled. But it was also interesting to see the people who said, "Oh yeah, he won," and other people would say, "Eh, he probably came in like maybe sixth or something."
Fox just announced that Season 2 is a go and they're starting to cast for it. What advice would you give to somebody trying out for "MasterChef Junior" Season 2?
Well, I used to watch the adult version of "MasterChef" before any information about the first season of "Junior" was coming out and I would always wonder how they take the pressure and how they don't just explode when they have to do a mystery box challenge. But, I would just say, at least for the "Junior" version, you make a lot of new friends and the crew members are very comforting.
Whatever's gonna happen is gonna happen. A lot is at stake but if you go home, then you just go home a better chef, more knowledgeable and with more friends. That's what I always thought throughout the show. Another tip, I'd say, is when you're doing a mystery box, think it through rather than going right away and doing things that don't go together. Take the time.
That's a very mature response.
You have a lot more in you than you would think. You get inspired by the pantry and all the equipment. Sometimes at home when I'm cooking, I hold back on things because I would have to wash the dishes. There, you just throw it in the bin behind you. You don't have to worry about that. It's one of the best highlights of the show. You just chuck everything into a bin and somebody else washes it for you. Use all the pots and pans you want!
Do you think you'll be making any guest appearances on the second season?
Um, I hope so! We'll see.
Before You Go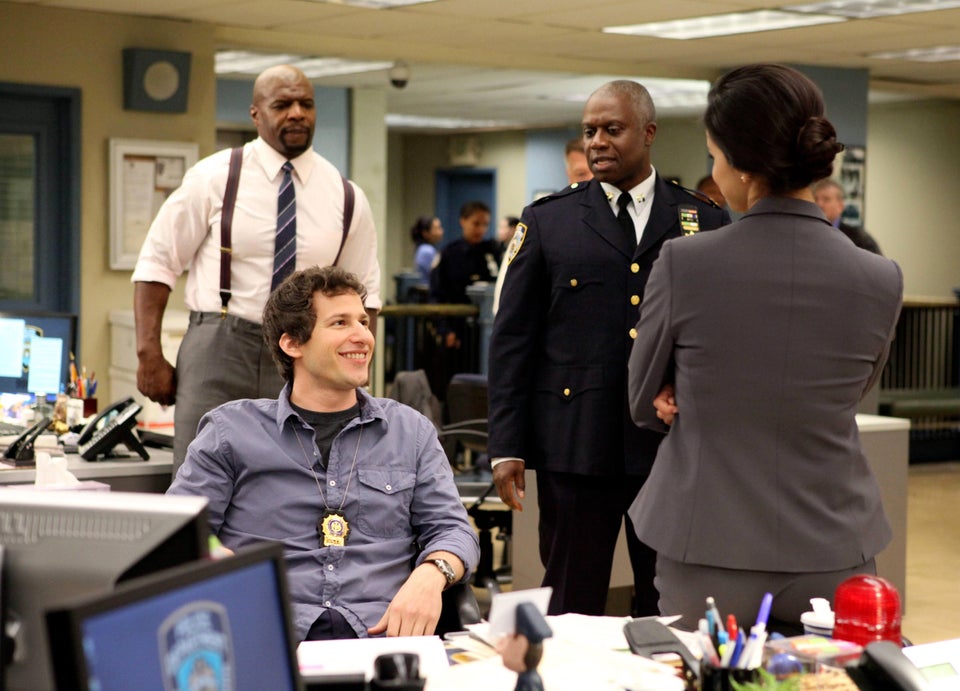 Fox New Shows 2013-2014
Popular in the Community