*Scroll down to see photos of the Spring 2011 collection*
Most of us haven't had the privilege of "meeting" Alexandra Owen's lovely clothes yet. But I suspect that for many American women, Owen's New York debut this week will mark the beginning of a happy, long-standing friendship.
Owen, 28, hails from New Zealand, where her designs are featured alongside apparel by hallowed superstars such as Dries van Noten, Commes des Garcons, and Lanvin. Inventive, superlative tailoring forms the backbone of her collections.
While Owen draws inspiration from bygone eras, "I keep things fresh and modern with draping," she says.
Like American greats Donna Karan, Tory Burch, and Maria Cornejo, she falls into that especially revered category of "real women designing for real women."
"I design for working women who want to appear feminine without compromising their dignity," says Owen, whose edgy but sophisticated apparel will appeal to ladies of all ages.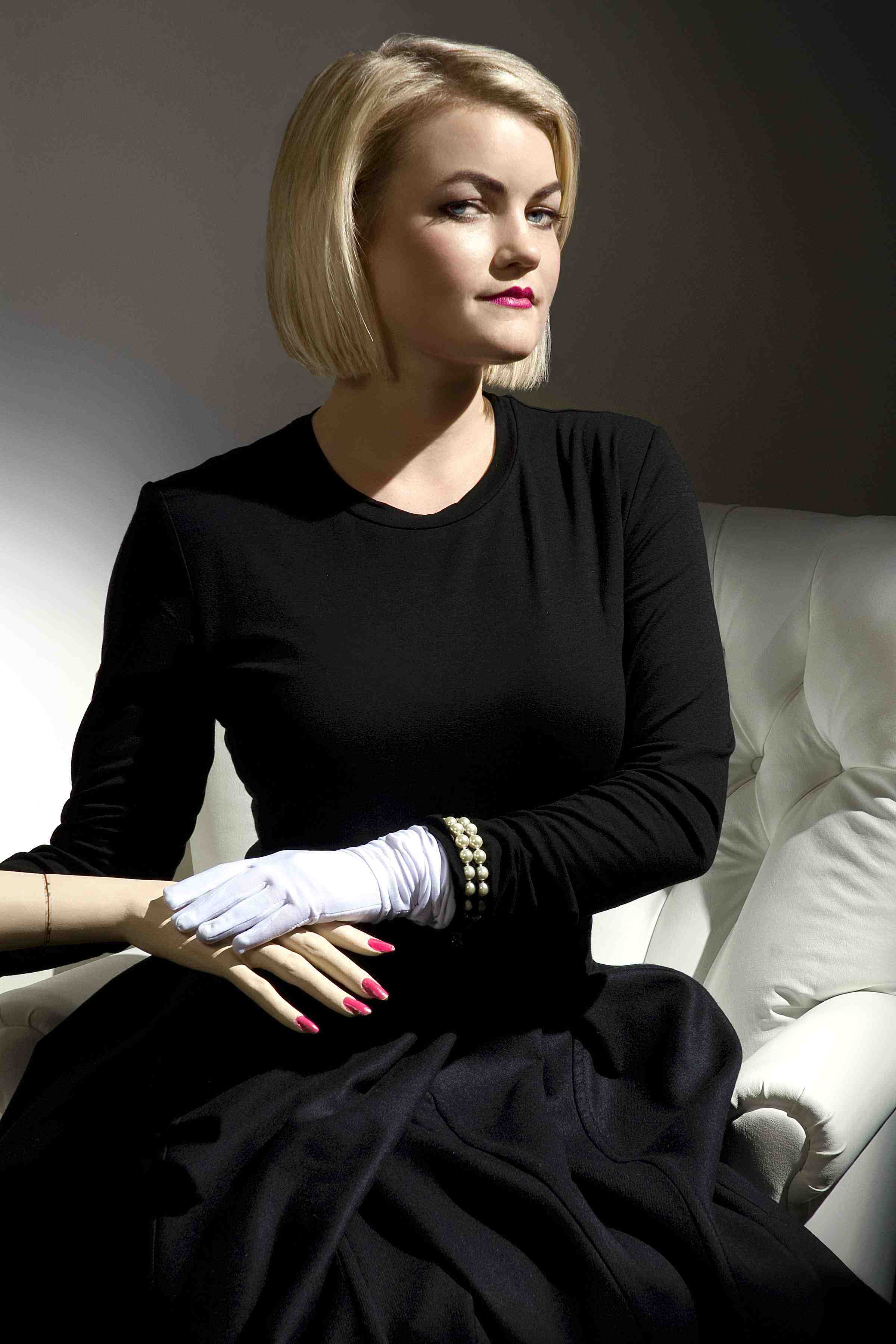 Alexandra Owen
Dresses made of floating Indian silks; shirts of delicate, pale Swiss cottons; jackets cut from a completely divine material known as Ottoman silk: these are the sumptuous materials from which Owen makes her clothes.
"I'm known for a more monochromatic palate, but this season we used more color," she says, showing me a saffron-colored dress with a 1950s-inspired full skirt, made from the gentlest silk. After all, she explains, times have been so grim: why not brighten things up?
Her collection was shown in a lovely, calm Soho studio; although Fashion Week has only just begun, it already seems an oasis-like counterpoint to the madness unfolding at the shows uptown.
In regard to both the presentation and the collection: it's nice that Owen has given fashionable grown-ups a place to go, while the kiddies have their playtime elsewhere.
We look forward to seeing more of her.