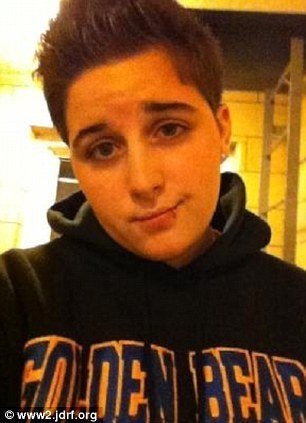 A LGBT student at Central Connecticut State University who claimed to be the victim of anti-gay harassment has been discovered as the perpetrator herself.
Alexandra E. Pennell, 19, of Trumbull, reported that she had received anti-gay letters on eight separate occasions. She now faces charges "including falsely reporting an incident, fabricating evidence and making a false statement" reported the AP.
Pennell was arrested on May 2, and has a court date set for July 26 in New Britain, CT, where the university is located. She has pleaded not guilty.
In early March, Pennell reported that she had begun receiving anti-gay notes under her door. Mark McLaughlin, a spokesman for CCSU, reported at that time that the notes contained homophobic slurs and told the two students -- Pennell and her LGBT roommate -- to "die."
The school responded seriously to the alleged harassment, holding a "Solidarity Rally" on March 13, where Pennell spoke. Around 300 students were in attendance.
"Central is my home just like it is every one of yours, and I'm proud to call it m home," Pennell said to the audience. "I stand here today speaking to the person responsible for this, and all I have to say is I'm not going to be run out of my home and I will not be intimidated by hate."
At the rally CCSU President Jack Miller encouraged students to speak up if they knew the person behind the hate letters, and stated that these sort of crimes will not be tolerated.
CCSU police then began an investigation into the crime, hoping to catch the perpetrator by setting up a camera outside Pennell's dorm room. However, the device was conveniently unplugged in the instances that Pennell had said a new note arrived under her door, leading Lt. Edwards Dercole of the CCSU police to become suspicious.
A second camera was then planted outside in the hall closet, unknown to Pennell.
On April 5, police removed the initial camera telling Pennell that it needed repair. About an hour later, Pennell reported that another note was slipped under her door. While two officers took her complaint, Dercole inspected the second camera, which contained footage of Pennell putting the note under her own door.
A few days later the police confronted her. After a few attempts to persuade them of her innocence, she admitted to the crime.
Pennell reported that she created the scam because she wanted her roommate to spend more time with her, and that felt she was losing her close friends and her girlfriend.
Pennell has been suspended from attending any public school in Connecticut for the next five years.
A student at CCSU, who wished to remain anonymous, expressed their disappointment over the event.
"I'm shocked that she would go to that length to get attention," the student said. "I'm happy that she was charged with those counts, and that she cannot attend a state school for five years, because she cannot cause that kind of drama. It's sad because Central did show an outpour of support...when it was all kind of a hoax."
REAL LIFE. REAL NEWS. REAL VOICES.
Help us tell more of the stories that matter from voices that too often remain unheard.
BEFORE YOU GO
PHOTO GALLERY
Penn State Scandal