The congresswoman is the cover star of Devil's Due Comics' "Alexandria Ocasio-Cortez and the Freshman Force: New Party, Who Dis?" due out in May.
The comic is a "collection of stories that all embrace the theme that we're excited about all of the energy and positive change this new crop of congresspersons is going to bring," creator Josh Blaylock told CNN. "Some of the stories are really sweet; some are completely absurd and satirical; some are cathartic and venting."
More than 20 artists have been involved in the project.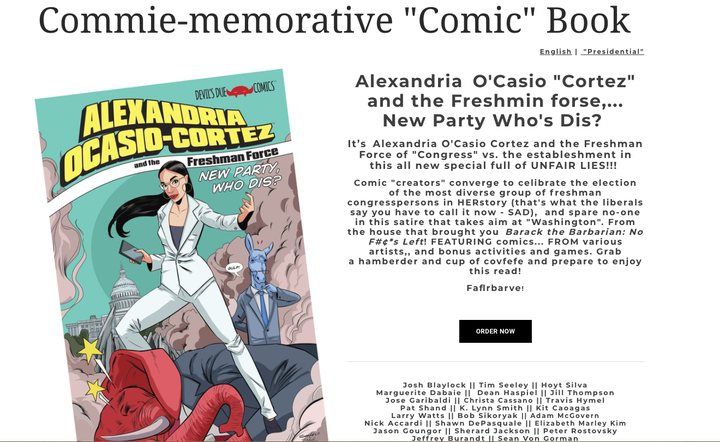 Partial proceeds from the comic will be donated to military veterans charity United Service Organization and to Raices.org, which assists immigrant children, families and refugees.
Popular in the Community