Alexandria Ocasio-Cortez, the youngest congresswoman in history, was sworn in on Thursday and wore all white in a nod to the many suffragists who came before her.
Women in politics have worn white at key moments to signify solidarity with the long-ago activists who won women the vote.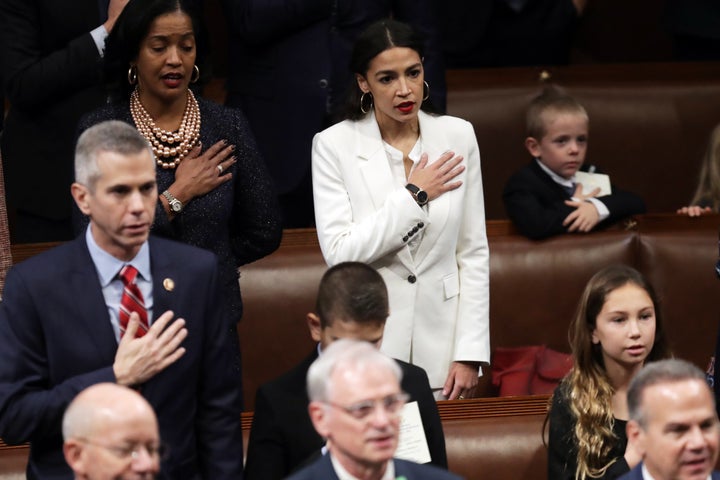 In 1908, the honorary treasurer of the militant suffragist group Women's Social and Political Union, Emmeline Pethick-Lawrence, selected three colors to unify participants during a demonstration in London's Hyde Park: white for purity, purple for dignity and green for hope, according to History.com.
Since then, barrier-breaking female leaders have dressed in white as a hat tip to the movement, including Hillary Clinton, Geraldine Ferraro and Shirley Chisholm.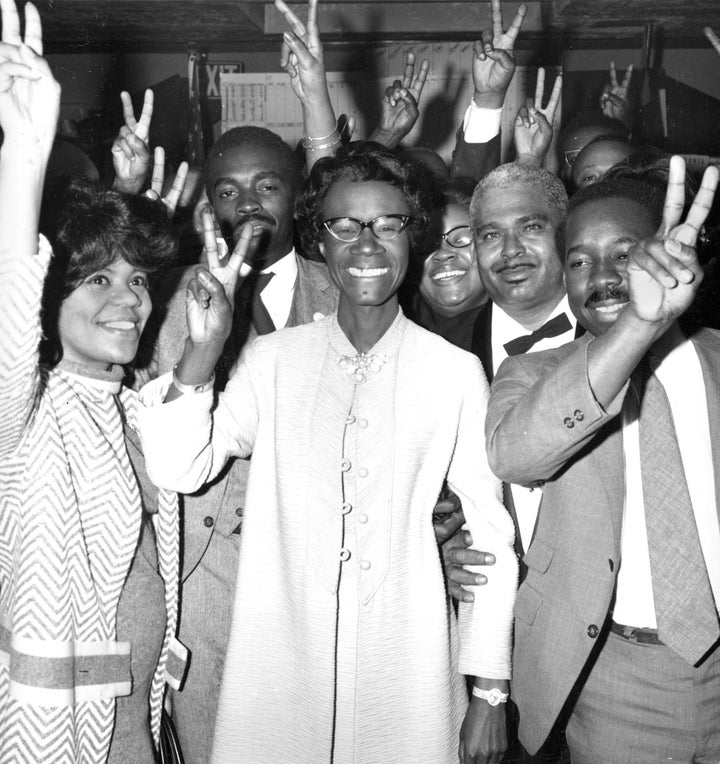 Valerie Steele, the director of the Museum at FIT (Fashion Institute of Technology) in New York, talked to The Guardian in the summer of 2016 about Clinton wearing a white pantsuit at the Democratic National Convention and how "very important" that decision was.
"This was a way of using clothing to speak through a visual message. Because it's not something a lot of people know [that the suffragists wore white], but once people are aware of that, it does reinforce the historical importance of Hillary hopefully becoming the first woman president," said Steele.
"White has connotations in the west of purity and virtue, this idea of being the good guy. Certainly the suffragettes were aware of that when they wore white. They were good people too ― why shouldn't they have the right to vote?"
The 29-year-old tweeted on Thursday night that her outfit choice was to "honor the women who paved the path" before her and "for all the women yet to come."
The Bronx-born congresswoman's choice of makeup and accessories were an homage to another important government woman: Supreme Court Justice Sonia Sotomayor.
In a tweet Friday, Ocasio-Cortez pointed out that Sotomayor, who is also from the Bronx, was reportedly advised to wear neutral nail polish during the Senate confirmation process.
According to a report from Latina magazine, the order came from the Obama administration, but Sotomayor still wore her red nails and hoop earrings to her confirmation reception anyway.
"Next time someone tells Bronx girls to take off their hoops, they can just say they're dressing like a Congresswoman," Ocasio-Cortez tweeted.
Ocasio-Cortez has been posting often on social media about her excitement at entering Congress and having the chance to effect real change. On Wednesday, the New York Democrat shared a photo from Vanity Fair featuring herself and now-Reps. Ayanna Pressley (D-Mass.), Ilhan Omar (D-Minn.), Deb Haaland (D-N.M.), Veronica Escobar (D-Texas) and Sharice Davids (D-Kansas).
"We're in the building. Swearing in tomorrow," Ocasio-Cortez captioned the photo.
This article has been updated with tweets from Ocasio-Cortez.
Carla Russo contributed to this story.
Before You Go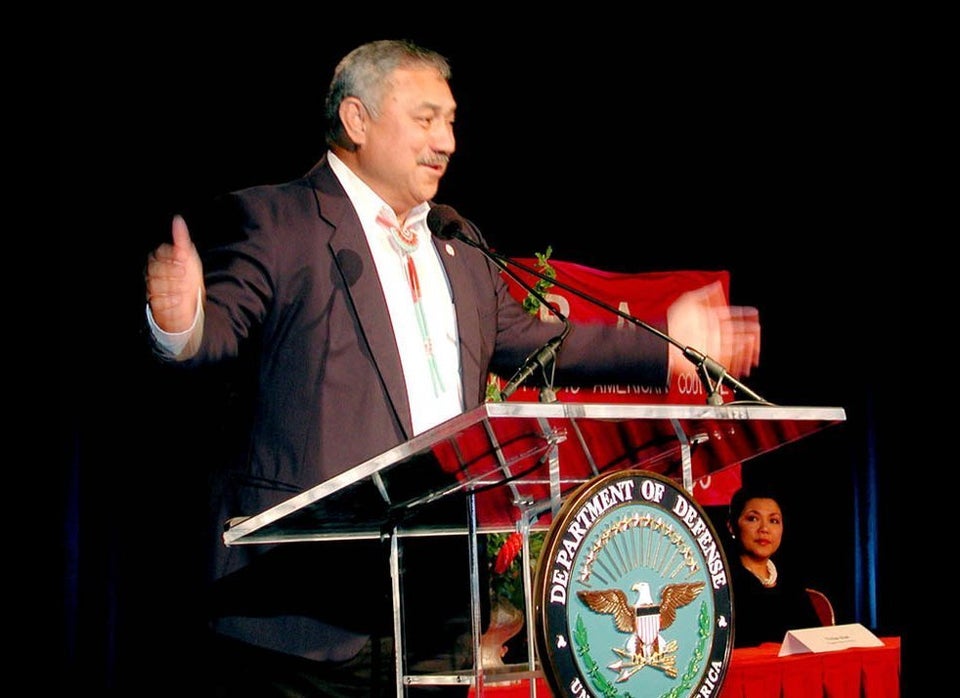 Congressional Tattoos
Popular in the Community