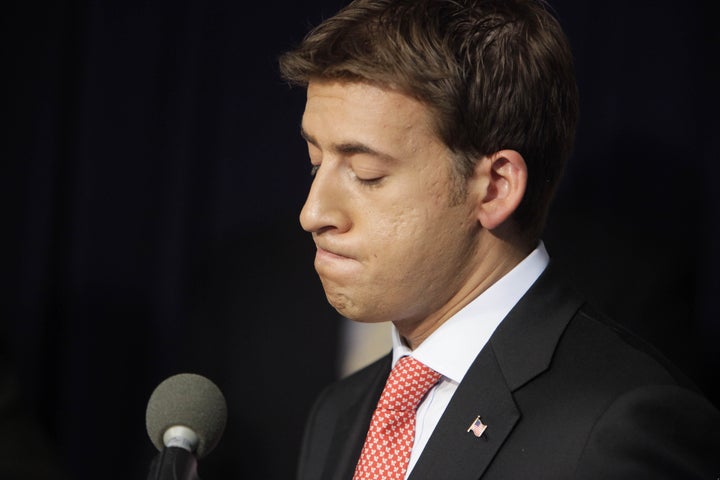 As if the Broadway Bank debacle weren't enough stress for Democratic Senate candidate Alexi Giannoulias, a major campaign contributor and customer of the family bank was arrested and charged with bank fraud on Thursday.
Nick Giannis, 62, owner of the popular Boston Blackie's restaurant chain, is accused of defrauding Charter One and Washington Mutual banks of nearly $2 million, the Chicago Sun-Times reports. Cook County State's Attorney Anita Alvarez called the scheme "sophisticated" and "complex."
Giannis' son Chris, 38; and Boston Blackie's manager Andy Bakopoulos, 38; have also been charged in the scheme, which involved writing bad checks to keep the struggling restaurant chain afloat, according to the Sun-Times.
Over the years, Nick Giannis donated $120,000 to Giannoulias' campaigns, the Sun-Times reports. Faced with yet another hurdle, Giannoulias pledged to give all of the money to charity.
"In light of today's news reports on Mr. Giannis, Alexi For Illinois and the dormant state campaign, Citizens For Giannoulias, will immediately donate any and all contributions received from these individuals to a number of local nonprofit organizations," the Giannoulias campaign said in a statement.
Capitalizing on another rough patch for Giannoulias, his opponent Mark Kirk made sure to mention the tainted association Thursday, the Sun-Times reports:
"The check-kiting scheme conducted by a top Giannoulias contributor and Broadway Bank client appears to be part of a disturbing pattern of reckless business relationships, questionable banking practices and potentially illegal activity."

The Republican National Committee added, "Between his questionable relationships and business practices, Alexi's ethical lapses are beyond distracting for someone running to be a U.S. senator."
The Sun-Times reports that Nick Giannis secured "millions of dollars in mortgages" with Broadway Bank, and that Giannoulias and one of Giannis' sons were school friends.
Prosecutors have not accused Broadway Bank of any wrongdoing, but said "the owners used checks with insufficient funds from accounts at Broadway to make deposits at other banks -- before quickly moving that money out of the other banks," NBC Chicago reports.
On Thursday, Giannoulias reiterated that he has not been at the bank for four years.
Chris Giannis bonded out of jail Friday and told reporters he is concerned that the case against him will hurt Giannoulias' campaign "for no reason."
Related
Popular in the Community