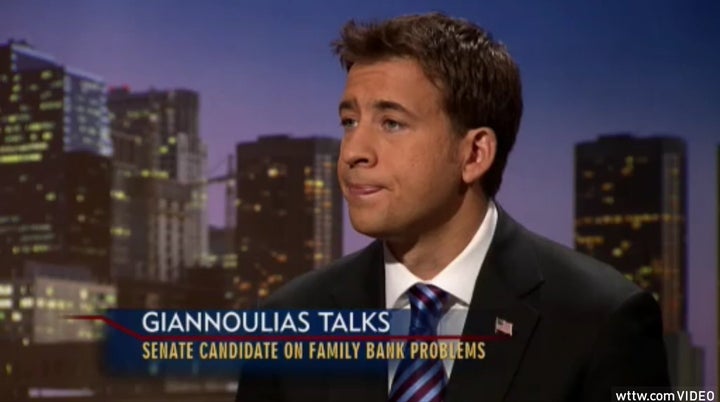 Alexi Giannoulias continued his media tour Wednesday night with a stop at the "Chicago Tonight" studios, answering still more questions about his role in the demise of his family's Broadway Bank.
It was the eighth interview he'd given Wednesday, after meeting with the editorial boards of the Sun-Times and Tribune in the morning.
The reason for all the press is the bank's downward spiral that, Alexi told the Sun-Times, is "quite likely" to cause its demise. In late January, the bank entered into a consent order with the Federal Deposit Insurance Corporation requiring it to pay tens of millions of dollars or else face collapse.
In the discussion, he tried to paint the bank's struggles as part of the wider economic downturn. "My father had this mentality of, the safest investment out there is real estate," he told Carol Marin. "When the real estate market drops by 30 or 40 percent, which a lot of community banks are dealing with right now, you're going to have enormous challenges."
He repeated the claim he'd made all day that the bank's ill fortunes were not as a result of "reckless or risky lending." And he tried to parry accusations that the bank loaned to some unsavory characters, including convicted felon Tony Rezko, by pointing out that his opponent, Mark Kirk, has actually taken campaign dollars from Rezko.
The media tour comes as Mark Kirk seeks to play up the Broadway Bank issue early in the campaign. Only time -- of which there's plenty -- will tell if Alexi can defuse the issue before November.
REAL LIFE. REAL NEWS. REAL VOICES.
Help us tell more of the stories that matter from voices that too often remain unheard.