Jewelry designer Alexis Bittar has managed to create what we've coined the "Beyoncé of makeup brushes." This five-piece set is part of a new collaboration with Sephora launching just in time for the holidays. The gilded brushes (powder, angled blush, eye shadow, smudge and angled liner) fuse Bittar's signature sculptural aesthetic with over-the-top glamour that will make all women feel like queens.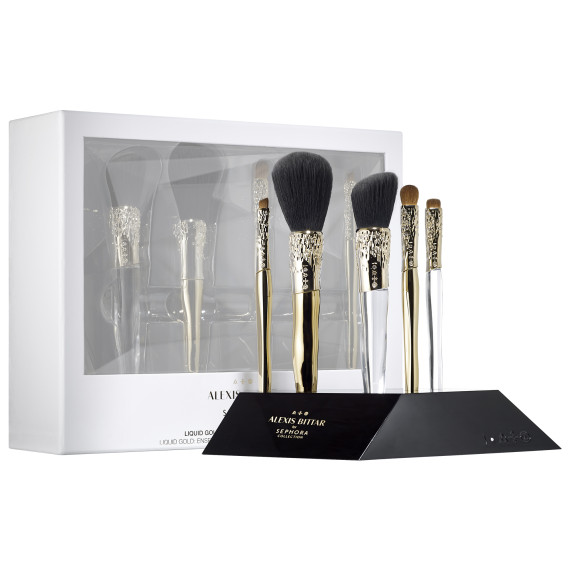 This marks the first time a jewelry designer has worked alongside the beauty giant. Bittar took inspiration from Studio 54 and the year 1979 to create pieces that "look like art and are super functional," according to Bittar.
"The sharp lines remind me of Blondie and there's kind of a Donna Summer liquid gold feel," he told HuffPost Style at a recent launch event. "If you're sitting down at your boudoir [doing your makeup], it makes it super elegant."
Guess we'll have to wake up extra early in the mornings to get more face time with these luxurious makeup brushes.
Shop the Alexis Bittar for Sephora Liquid Gold: Beauty Brush Set & Stand ($175) for a limited time during Holiday 2014 at Sephora stores and Sephora.com.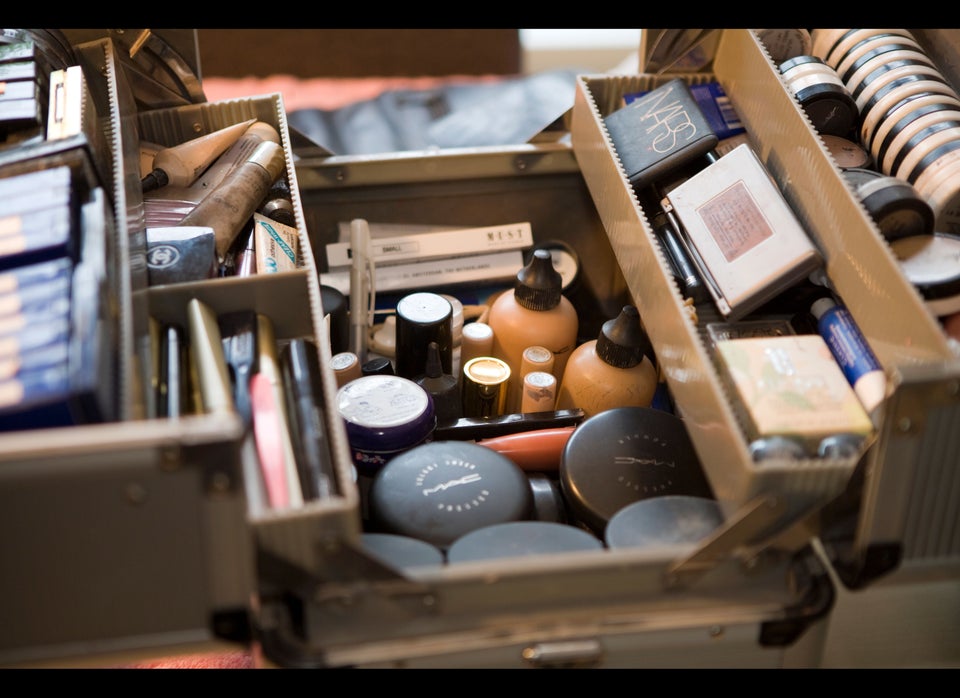 10 Ways To Store And Organize Your Makeup