In the secret celebrity baby Olympics, Alexis Bledel, of "Gilmore Girls" fame, just swept the competition. There were some obvious contenders this year, of course ― Ryan Gosling and Eva Mendes put forth an admirable effort ― but no one bests a Gilmore. Bulldog! Bulldog! Bow, wow, wow! Eli Yale!
Bledel and husband Vincent Kartheiser reportedly welcomed their first child together last fall ― as in, late 2015 ― but kept the arrival under wraps, according to E! News. The famously private couple's big secret was made public, however, by none other than Scott Patterson, Bledel's "Gilmore" co-star, in a recent Glamour interview about the upcoming Netflix revival.
Let us get this straight: real-life Luke Danes revealed that real life Rory had a baby last year with Pete from "Mad Men." Has anyone called real-life Lorelai? There are more plot twists here to sift through than the first two seasons of "Gilmore Girls."
"She's really blossomed as a woman and now she's a proud new mother and married and happy," Patterson told Glamour. "I remember her as an 18-year-old kid, fresh out of college, coming into Hollywood and being a little overwhelmed. She's just the most likable, intelligent person and adorable human being."
He continued, "She hasn't changed at all. She looks the same. We're comparing notes because my son is about a year and a half older than her young son. I'm showing her photos and videos and what to expect. We're just really enjoying each other's company."
Bledel better be conditioning her new addition in the ways of Bop It, Donna Reed night and finding an IV for coffee, because there is much to learn in the life of a Gilmore.
Congrats to the new parents!
Before You Go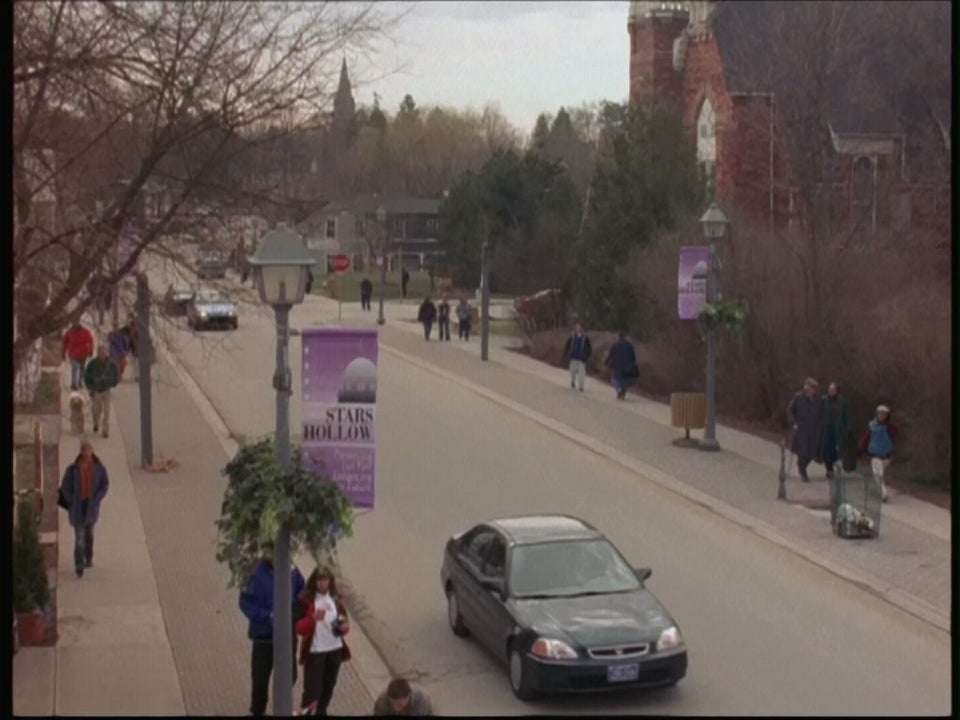 The 18 Most Important "Gilmore Girls" Episodes