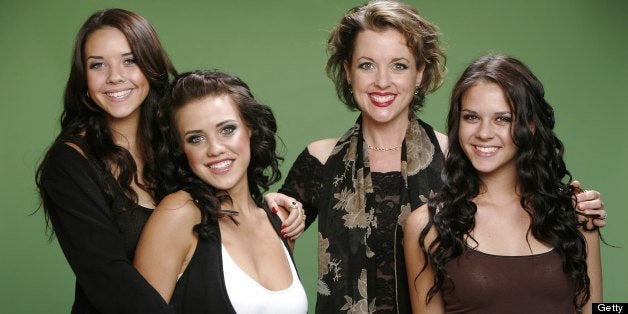 In this weekend's "The Bling Ring," audiences will get reacquainted with Alexis Neiers and Tess Taylor, the "sisters" who inspired Emma Watson's Nikki and Taissa Farmiga's Sam respectively in the the Sofia Coppola film. But in addition to all the Burglar Bunch drama, the girls made names for themselves on E!'s 2010 reality series "Pretty Wild."
From excessive Adderall ingestion to home schooling lessons about Angelina Jolie to the most legendary voicemail in reality TV history, relive some of the best (worst?) moments from "Pretty Wild," featuring then 20-year-old Tess, a model and Playboy Cyber Girl; then 18-year-old Alexis, a model and pole dancing, pilates and hip-hop instructor; then 16-year-old Gabby Neiers; and their mom Andrea Arlington, a former lingerie model, Tess and Alexis' manager, and a minister in the Church of Religious Science (a.k.a. The Secret), who inspired Leslie Mann's character Laurie in "The Bling Ring."
1. Andrea on home schooling ... about Angelina Jolie.
Best quote: "OK, the bod is not a characteristic." -Andrea
2. Andrea on her best advice.


(credit: notoriousgifs on Tumblr)
3. Alexis on preparing for court.
Best quote: "I'm so stressed. Can I have a 5 milligram Adderall please? Oh shoot, I dropped it down my crotch." -Alexis
4. Alexis on grocery shopping.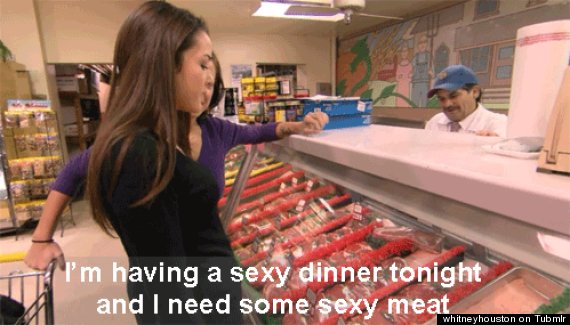 (credit: whitneyhouston on Tumblr)


5. Alexis and Tess on party planning.
Best quote: "This is my 16th birthday, not some kind of whore party!" -Gabby
6. Alexis on why she, and not Tess, should be in a video for rapper Mickey Avalon's "Rock Bitch."


(credit: crentistarchive on Tumblr)
7. Andrea and Gabby on mother-daughter bra shopping.
Best quote: "I'm going to try it on too, but I think maybe we should have matching bras!" -Andrea
8. Alexis on doing press.


(credit: kathybethterry on Tumblr)
9. Alexis on her side of the story (as told to Vanity Fair's Nancy Jo Sales).
Best (most foreboding) quote: "I feel like me and Nancy Jo, we really connected ... She understood my life and me." -Alexis
10. Alexis on going to jail.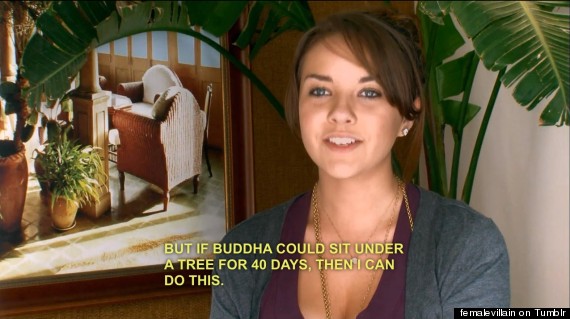 (credit: femalevillain on Tumblr)
11. Alexis's lawyer on good news!
Best quote: "Oh, trust me. It's my life too." -Andrea
12. Alexis on the haters.


(credit: mavisgarys on Tumblr)
And ... we saved the best for last.
13. Alexis on Nancy Jo Sales, whom she confronts via voicemail. (This moment is also known as the infamous "Nancy Jo, this is Alexis Neiers calling" clip.)
Best quotes (because how can you choose?):
"Every time you yell, I have to f***ing re-record it!" -Alexis
"There's many things that I read in here that were false, like you saying I wore six-inch Louboutin heels to court with my tweed skirt, when I wore four-inch little brown Bebe shoes." -Alexis
"I am petrified -- petrified with this story." -Alexis
"That was beautiful."- Andrea
"Pretty Wild" is now streaming on Netflix.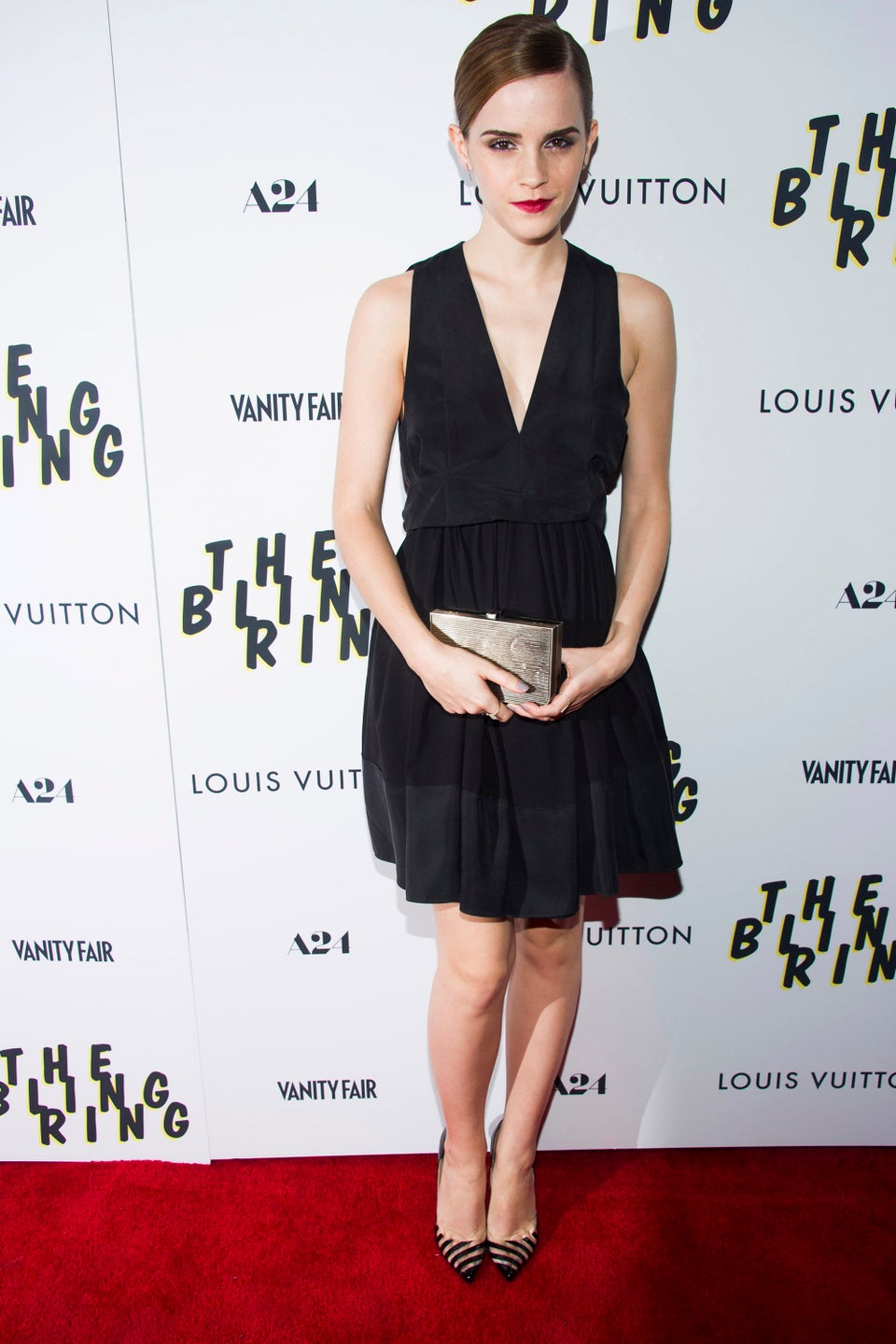 'The Bling Ring'
Related
Popular in the Community