The week of Alex Scott's first birthday, her parents, Jay and Liz, sensed that something was wrong with their baby girl. They took Alex to the emergency room one night, and received the news that they never saw coming: Alex had a baseball-size tumor growing on her tiny spine.
"We thought she had a stomach problem, so we were just blown away when they told us she had a tumor," Jay Scott told "The Oprah Winfrey Show" back in 2004.
Though the tumor was removed, the cancer had already spread. Alex began fighting for her life, as her parents feared for their daughter's future. "It was her first birthday. I thought, 'What does she have ahead of her? What kind of life is she going to have?'" Liz said.
Doctors told the Scotts that Alex would likely never walk -- but they didn't realize the power of that little girl's unstoppable spirit. Defying enormous odds, Alex willed herself to walk. Then, at the age of 4, she channeled her determination and energy into another mighty challenge. Alex told her parents that she wanted to raise money for cancer research by holding a lemonade stand.
"I said, 'Oh, that's great, but it's really hard to raise a lot of money selling lemonade,'" Liz said. "She said, 'I don't care, I'll do it anyway.'"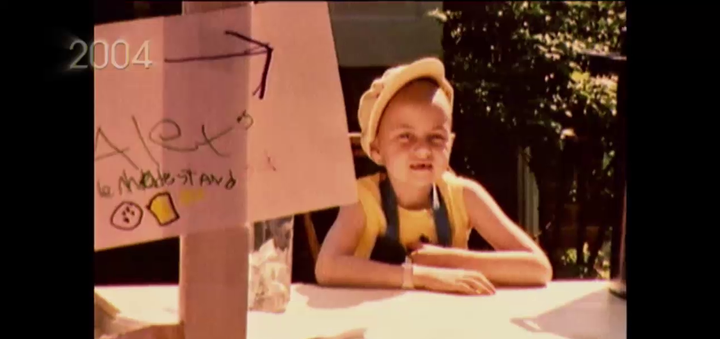 Again, she surprised everybody. Alex's lemonade stand raised $2,000 that first year.
From there, Alex's operation grew. Within a few years, there were 200 lemonade stands held across the country in her honor, raising more than $200,000 for pediatric cancer research. Her parents were in awe.
"She's everything not just that you want your kids to be, but you want to be, as a person," Liz said. "It makes me feel proud."
When 8-year-old Alex appeared on "The Oprah Winfery Show" in 2004, she told Oprah how she made her lemonade. "I use Country Time Lemonade," Alex said. The audience laughed and applauded.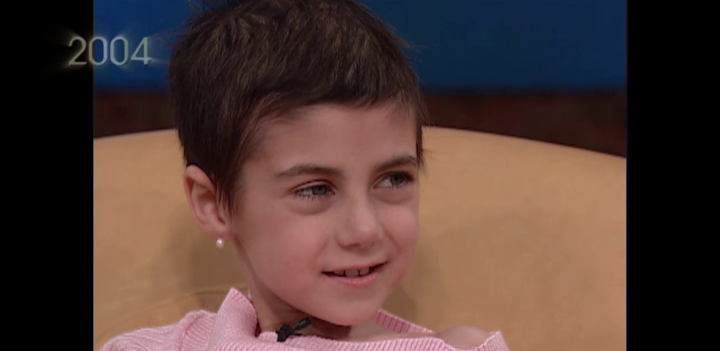 Two months after that show aired, Alex lost her battle with cancer. At the time, she had raised more than $1 million to help find a cure for the disease that took her life. Though it's been 11 years since Alex passed, her lemonade operation is still going strong, thanks to her parents and supporters across the country. "Oprah: Where Are They Now -- Extra" recently caught up with Jay and Liz at Alex's Lemonade Stand headquarters in Philadelphia.
"Alex's Lemonade Stand has now raised over $100 million -- probably about $110 million at this point -- and we've funded over 500 research projects all across the country, looking for new treatments for all types of childhood cancer," Jay says.
Some of those projects have seen incredible success, he adds.
"I like to tell people that things have come full circle because Alex had neuroblastoma; she started this lemonade stand and one of the projects that we funded had a lot of success with neuroblastoma," Jay says.
Strangers everywhere continue to support Alex's Lemonade Stand, which truly touches Liz every time she comes across a supporter.
"There have been so many times where I've been traveling somewhere or driving somewhere and I've happened upon someone supporting Alex's Lemonade Stand or wearing a t-shirt that says 'Alex's Lemonade Stand,'" Liz says. "Every single time, I'm blown away and amazed. Of course, I always have to stop and talk to them."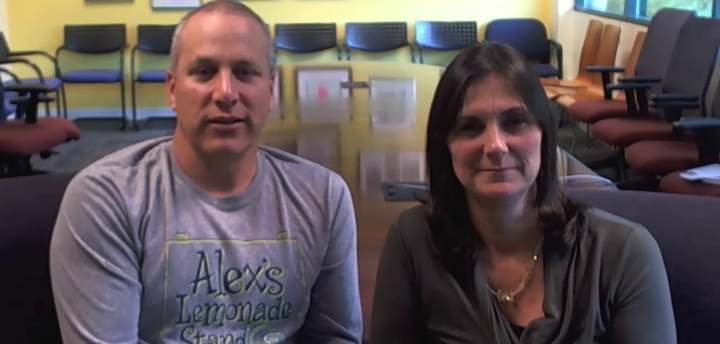 Something else pretty amazing happened after Alex appeared on "The Oprah Show" all those years ago. Upon hearing that the little girl had been using their lemonade mix in her stand, Country Time reached out to help -- and they have continued to provide their support ever since.
"They sponsor the foundation every year, and if you look at the back of a can of Country Time, it has a little 'Alex's Lemonade Stand' symbol and a little blurb about Alex's Lemonade Stand Foundation," Jay says. "It's been an amazing ride with them."
Alex's Lemonade Stand hasn't just had a powerful impact on cancer funding; it's also shown her parents how something positive can come from even the most heartbreaking tragedy.
"We've been so fortunate to see how many wonderful people there are in the world and how many people are willing to help... It's really changed my whole perspective on life. It's made me truly believe in the power of people to change the world," Liz says. "I couldn't have asked for anything more positive to come from something no parent wants to go through."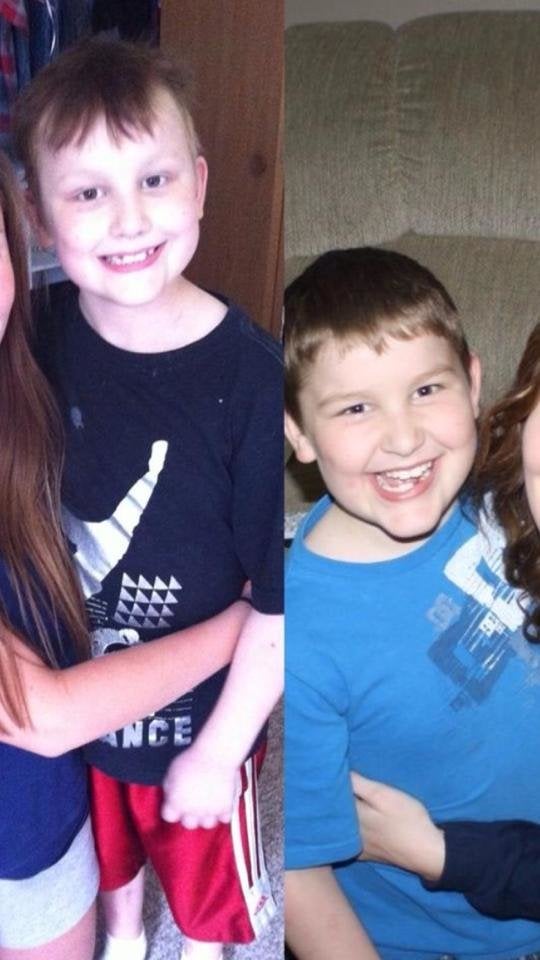 This Is What Pediatric Cancer Looks Like
Popular in the Community