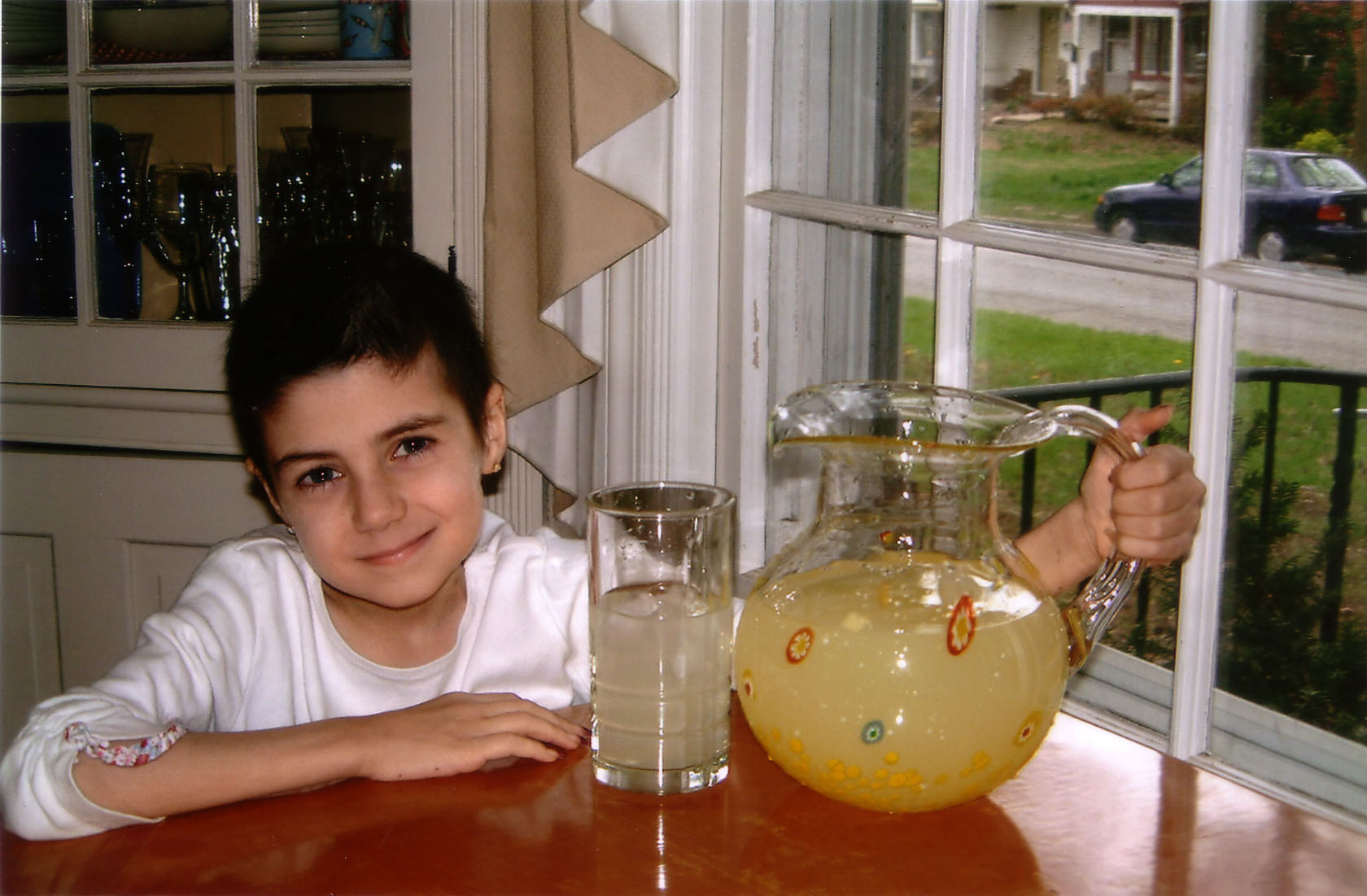 While most kids her age were out playing or sitting in bustling pre-K classrooms, Alexandra "Alex" Scott waited, for days, in an isolated, lead-lined hospital room in Philadelphia.
Alex took her first steps toward that room three years earlier, on January 16, 1997, when doctors diagnosed her with neuroblastoma, a cancer that develops from immature nerve cells. She was just shy of her first birthday.
For the next several years, Alex's medical team attempted therapy after therapy until, finally, they had exhausted all of the treatments available at the time. Not one had worked. So Alex's parents, Liz and Jay, began shuttling their young daughter from their home in West Hartford, Connecticut, to the Children's Hospital of Philadelphia to try what was, at the time, a highly experimental option.
In MIBG therapy, radioactive iodine is added to molecules that are readily soaked up by the cancer cells, causing them, essentially, to poison themselves. Alex's doctors pumped her small body with the highest dose that had been given to anyone at that point. They were simply hoping to buy her more time, said Liz, not cure her disease. The lead-lined room was for her protection and for her family's: Technically, Alex was radioactive.
But for the moment, the radical therapy seemed to work. After just a few days, Alex announced to her parents that she felt better.
"As it turned out, the treatment had reduced her tumor burden by quite a bit," Liz, 44, told The Huffington Post. "That was an important moment for her. [She] had a pretty good understanding of things at that point, because it was shortly after that that she started talking about having a lemonade stand."
It was January and freezing in West Hartford, so Liz and Jay put their daughter off the idea for a few months, not fully grasping her intentions. But in June 2000, Alex, then 3 and a half, pressed her mother again.
"I asked, 'Alex, what could you possibly need so badly?' And she said, 'I'm not keeping the money, I'm giving it to my hospital so they can help kids the way they helped me,'" said Liz. "Obviously, I was very proud that she wanted to do that." Still, Liz said, she didn't think of it as much more than a sweet whim.
In preparation, Alex's parents bought a handful of containers of powdered Country Time lemonade (Alex was very particular, Liz recalled with a laugh), sliced some fresh lemons and bought their daughter a new outfit, which she slept in the night before her stand opened, out of sheer excitement. Liz called her sister and asked her to come with her four children so the sale wouldn't be a complete bust. Her sister, in turn, alerted the local edition of the Hartford Courant, which ran a small piece on the front page. By 7 a.m. on the day of the sale, Alex had her first customers. She exhausted her supplies again and again, sending Jay on multiple trips to the store for more. In one day, Alex's lemonade stand raised $2,000.
"At the end of the day, she was so exhausted, and I asked her, 'What did you think?'" said Liz. "She said, 'That was the best thing that ever happened to me.'"
"I have no idea how when she was 4, Alex connected 'raising money' with raising money for research," she said.
Liz and Jay assumed the lemonade stand would be a one-time event. But the following summer, Alex insisted they do it again -- and she continued to set up yearly lemonade stands even after the family relocated to Philadelphia to be closer to her doctors. National media outlets began covering the young philanthropist's efforts, and by 2004 Alex had donated more than $100,000 to the Philadelphia Foundation, which manages more than 800 charitable funds.
Around the same time, however, Alex's cancer came back with a vengeance, and she knew she didn't have much time left. She set a goal of raising $1 million before she died.
"Her idea was, 'If people around the country have lemonade stands and send their money in, I think we can do it,'" said Liz.
If anything, Liz said, she discouraged Alex from pushing herself too hard at the end. But Alex "made it very clear to us that the money was to be used for all different kinds of pediatric cancer research, and many different institutions, 'because all kids want their tumors to go away,' as she told us one day."
Alex, whom Liz describes as a smart, stubborn, caring girl with a "quiet but commanding presence," achieved her goal of raising $1 million, then died roughly 10 days later. She was 8 years old.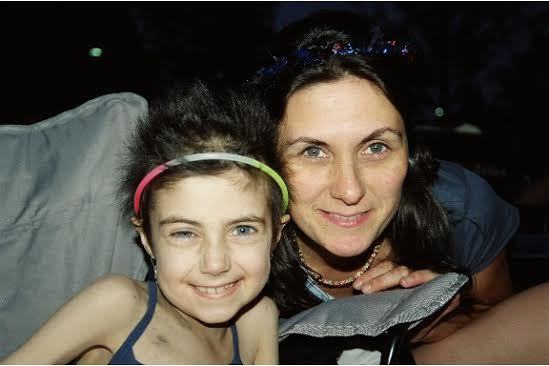 For three months after Alex passed away, Liz and Jay struggled with the question of what would come next for them as a family, and whether they should continue their daughter's work.
"We obviously were in a bad place. She had been the face behind [the lemonade stands], so I wasn't even sure if we could succeed without her -- and we weren't even sure we wanted to, for a lot of different reasons," said Liz. "At that point, we had three other young children. I felt like I now had more time to give to them."
But in January 2005, the couple made the decision to launch Alex's Lemonade Stand, a registered 501(c)3 charity aimed at raising money for research into new treatments and cures for childhood cancers. Jay, who had previously worked as a medical textbook salesman, became the executive director, and Liz, who had previously been a stay-at-home mom, worked for the foundation part-time.
They did it partly to honor what Alex had done at the end of her life, "and partly because we had other people contacting us, assuming it was going to continue on and wondering what they could do to support it," said Liz. "To turn that support away for a cause that needed it so badly felt wrong. It felt selfish to say, 'We can't do this, it's too hard.'"
These days, both Liz and Jay work full-time for the foundation as co-executive directors, and Liz calls it their lives' work. According to internal data, Alex's Lemonade Stand has raised more than $80 million, which has been used to fund over 450 research projects at 94 hospitals and institutions across the U.S. and Canada. The group also runs a fund providing financial assistance to parents who need to travel for their children's cancer treatment. Charity Navigator, a nonprofit that grades organizations on their financials, transparency and accountability, gives Alex's Lemonade Stand a score of four out of four stars.
"We're really trying to find new cures for kids with cancer, and nothing is more important to us than that," Liz said.
At a more personal level, Liz believes the foundation has played an integral role in helping her and Jay grieve the loss of their daughter -- something she says she will never stop doing, but that has become more manageable with time.
"In those early months, when you go from having this intense relationship with your child who has medical needs and is so dependent on you to not having to take care of them anymore, I was able to say to myself, 'Well, I'm still taking care of her. I'm still taking care of her dream,'" said Liz. "You don't have such a hole."
The charity has also provided the family with a positive way of communicating who Alex was. For a parent who has lost a child, the question "How many children do you have?" is never simple, said Liz. But the foundation allows her to answer in a way that feels right.
"I could say, 'I have three boys,' but then part of me would be screaming inside, saying, 'What about Alex?" Liz said. "I could say, 'I have three boys and I lost a daughter to cancer,' but that can be very difficult for some people. They don't know how to respond."
"In my case," she continued, "I feel like I've always had a way to bring that conversation back to something positive. 'I lost my daughter to cancer, but we're really lucky that we've continued her work.'"
If you or someone you know has started a charity after the loss of a child, we'd love to hear your story. To submit a nomination, email thirdmetric@huffingtonpost.com.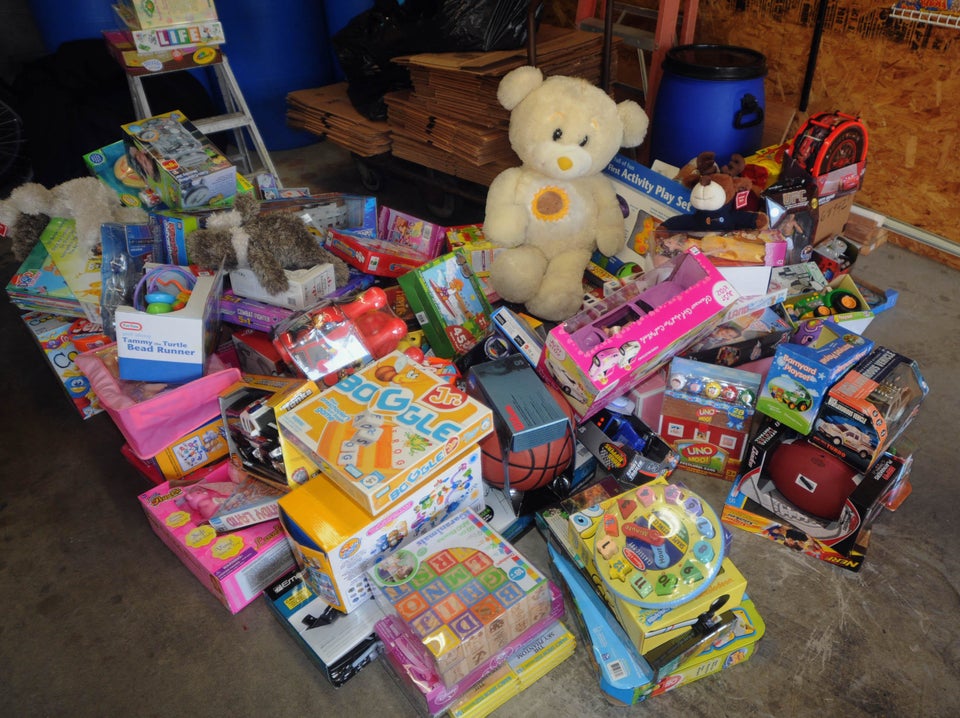 Ways To Teach Kids The Joy Of Giving