When the former president of Guatemala, Alfonso Portillo, gets extradited he will join an infamous fraternity of Latin American figures whisked away for criminal prosecution in the United States or Europe.
Portillo is wanted in the U.S. on charges of embezzlement and using U.S. bank accounts to launder millions of dollars in public funds from his country, according to BBC News.
Portillo, president from 2000 to 2004, is accused of laundering the money through U.S. banks. He has repeatedly denied the accusations, CNN reported.
The U.S. Embassy in Guatemala welcomed the court decision permitting the extradition last August. "We applaud the efforts made by the Constitutional Court, the Attorney General's Office and the International Commission against Impunity in Guatemala," the embassy said in a statement according to CNN. "This sends a strong message that nobody is above the law."
Portillo joins a long list of Latin American politicians and rebel leaders extradited to the U.S. and Europe. Some were charged with money laundering, others with drug trafficking and human rights abuses.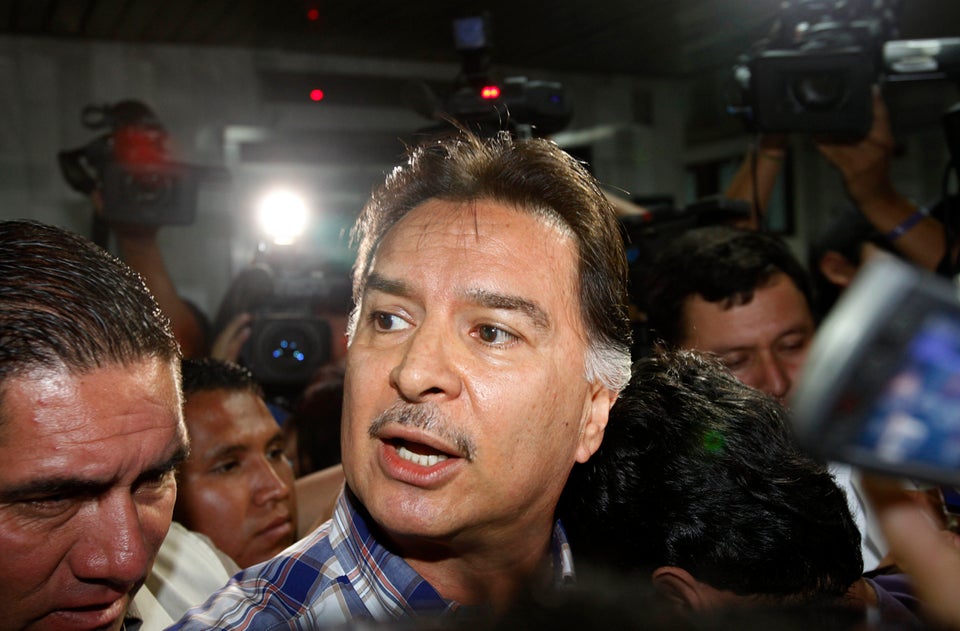 Extradited Latin American Leaders & Kingpins
Popular in the Community