It's common for rampant abandonment and vacancy to come to mind when outsiders think of Detroit. But while huge swaths of the city are blighted, there are still pockets that reveal its storied and stately past, and houses that bring you back in time.
Palmer Woods is one of those pockets, a historic neighborhood full of wide boulevards and sprawling mansions. Built in the early 1900s, it was home to auto barons, captains of industry and other distinguished families when the Motor City was booming, and has been lovingly maintained for a century.
And you can still live there: a historic mansion that once belonged to one of those elites is for sale, and its price tag and square footage make it one of the most opulent properties in Detroit.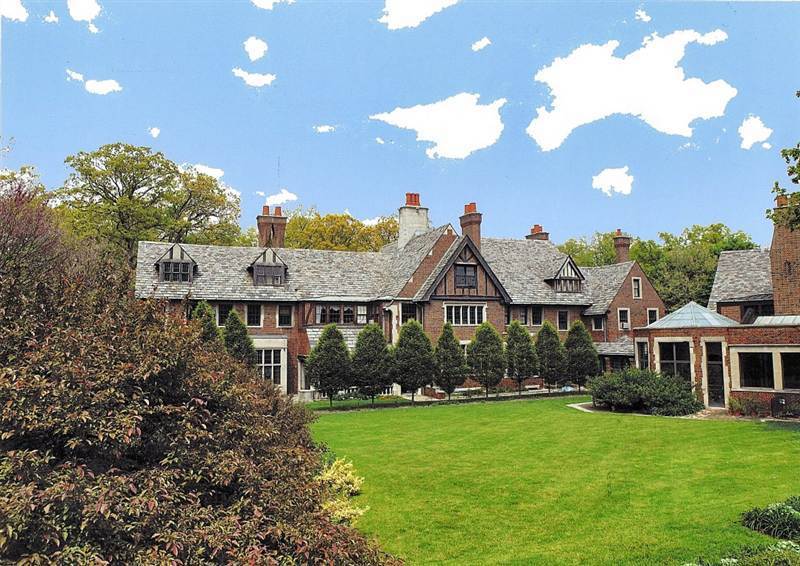 Courtesy the Bedford Group.
The Alfred J. Fisher mansion at 1771 Balmoral Drive has an asking price of $1.5 million. It's up from its $1.2 million price earlier this year, when it was on the market briefly before being removed during a legal dispute that has since been resolved, according to the Detroit Free Press.
And while more than a million dollars will never feel like a bargain, when you peek inside this 15-bedroom Tudor Revival mansion, built in 1926 and lovingly restored in more recent decades, it will suddenly seem worth it. The home is on a 2-acre lot with an immaculate garden, with a courtyard, terrace and tea house.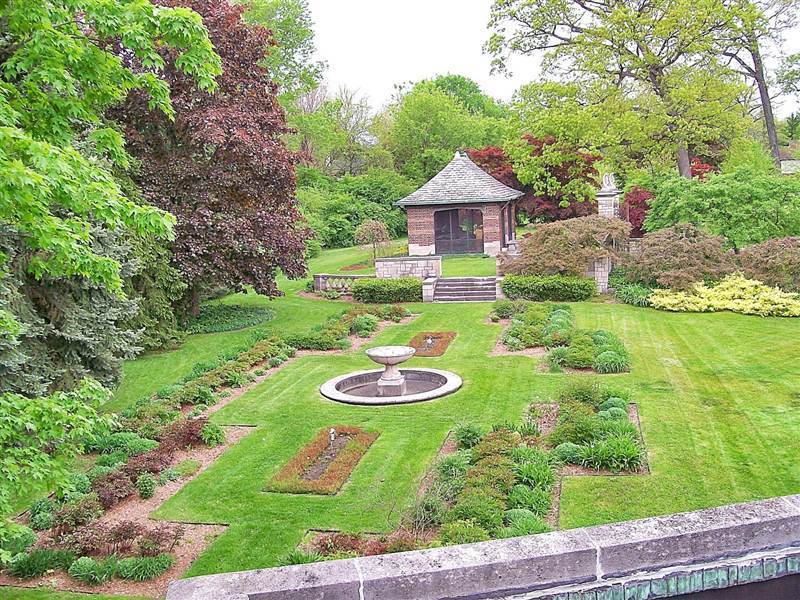 Courtesy the Bedford Group.
Indoors, however, is the real treat. The 16,500-square-foot home has a solarium with a glass ceiling, and probably most strikingly, a 25-yard pool with two changing rooms.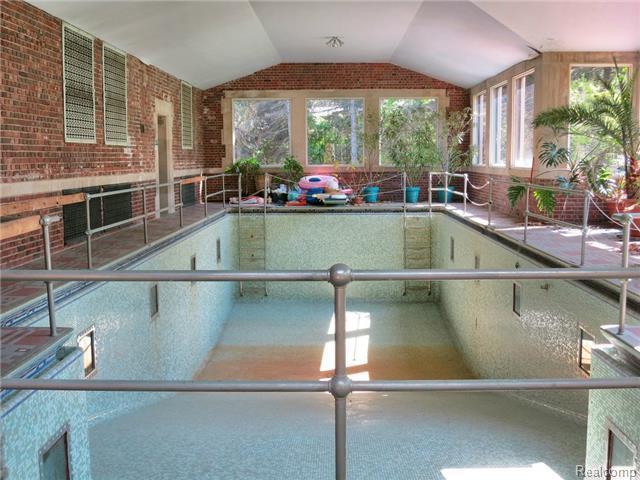 Courtesy Move.com.
Much of the home has been restored rather than repaired, and throughout, you'll find evidence of lavish construction practices you'd never see today. Like in the billiard room, which has original stained glass windows, a limestone fireplace and prohibition-era oak doors that hid the bar.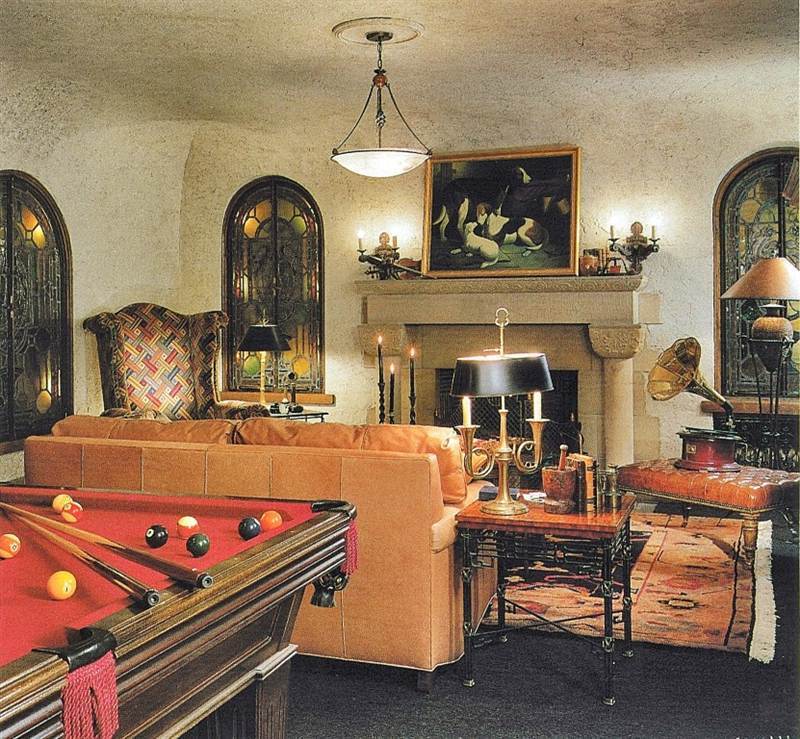 Courtesy the Bedford Group.
There was an estate sale at the property earlier last month, so no, the buyer will not getting a mansion entirely outfitted with period furniture. But the shots with full interior decoration from several years ago make it easy to imagine living like one of Detroit's wealthiest residents in the roaring '20s.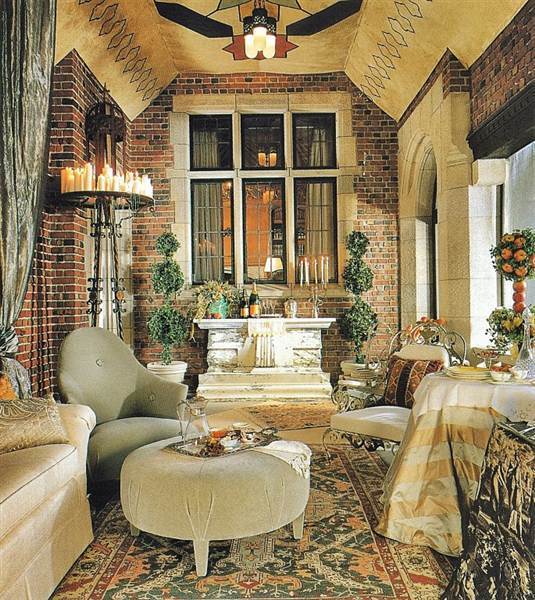 Courtesy the Bedford Group.
The kind of resident, for example, that has a home with a ballroom, with a stage and marble columns for entertaining.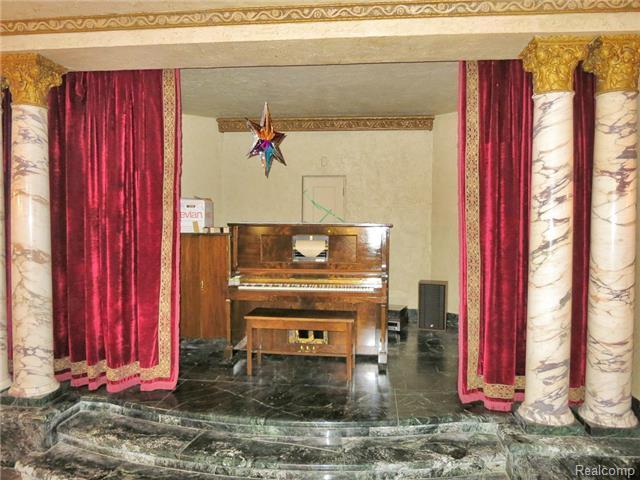 Courtesy Move.com.
Architect Richard Marr, interior designer Wallace Newton and landscape architect Bryant Fleming built the home for Alfred J. Fisher and his wife Alma. He was one of the seven Fisher brothers who owned the Fisher Body Company, making car bodies for the booming auto industry.
Elsewhere, there are parquet floors, hand-carved wood detailing, mahogany windowsills and about nine fireplaces, according to Matthew Duffield, who is handling the sale of the home with the Bedford Group. The library's walls and ceiling were hand-painted and the living room has the original silk and horsehair wall coverings. There's a ballroom, sketching room, and even a catering kitchen. There's room for "live-in helpers," according to the listing, and if you move in, you'll need them as you waste your days just admiring your castle.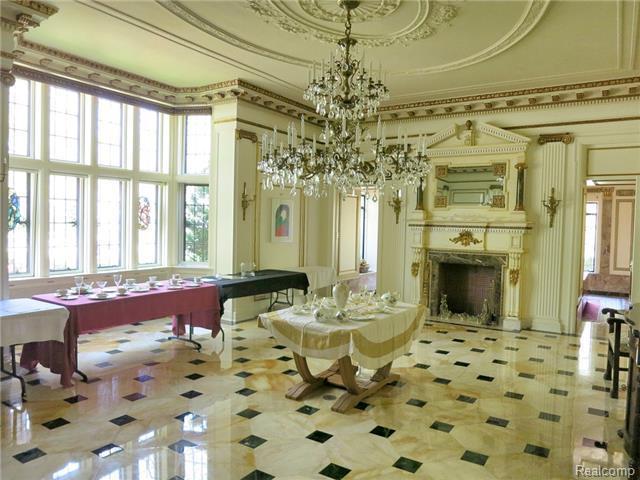 Courtesy Move.com.
See more photos of the spectacular grounds and rooms of the Alfred Fisher mansion below.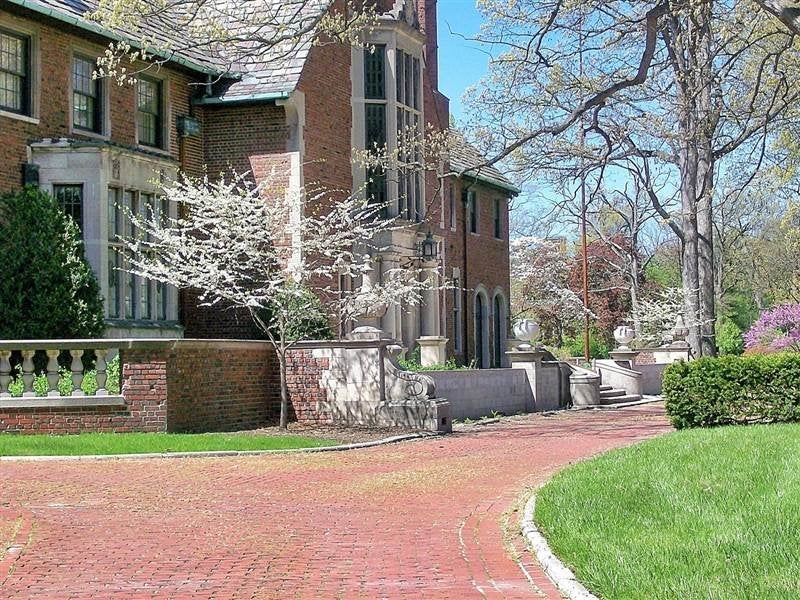 Detroit's Historic Alfred Fisher Mansion
Related