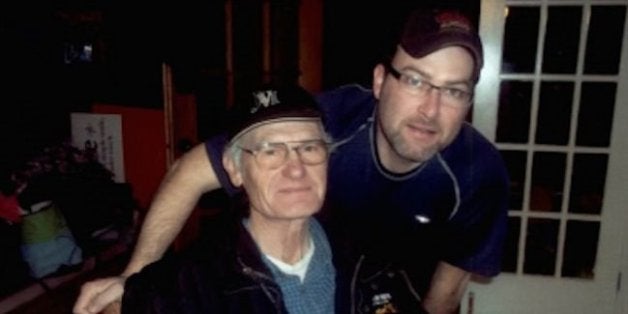 He pleaded guilty to murdering a father and son to avenge his sister's death more than 40 years ago -- but he still had poisonous words for the victim's family as he was sentenced to life in prison this week.
"You've sentenced me to life and I sent them to death," Alfred Guy Vuozzo Jr., 46, said at the provincial Supreme Court in Charlottetown, Canada, on Monday,according to CBC News.
Vuozzo received the life sentence after entering guilty pleas to first- and second-degree murder in the 2014 shooting deaths of 68-year-old Brent McGuigan and 39-year-old son, Brendon McGuigan.
Vuozzo shot the two men multiple times with a .22 caliber handgun inside Brent McGuigan's Montague home on Aug. 20. He was arrested the following day, at which time he confessed to the killing, police said.
Prosecutor John Diamond on Monday said Vuozzo targeted both men because Brent McGuigan was the son of the man responsible for the death of Vuozzo's 9-year-old sister.
"It was revenge," Diamond said in court.
According to The Star Phoenix, Vuozzo was 2 years old on Nov. 19, 1970 -- the day Brent McGuigan's father was driving a truck that collided with a van driven by Vuozzo's father. The impact of that crash sent Vuozzo's 9-year-old sister Cathy through the van's windshield, killing her instantly.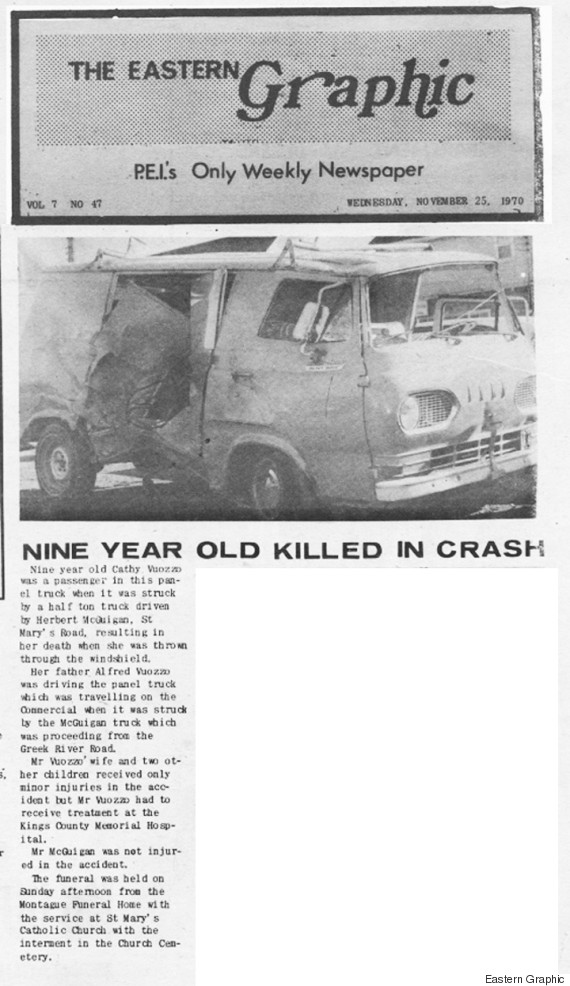 McGuigan's father was charged with criminal negligence causing death. When the case went to trial he was found guilty of dangerous operation of a motor vehicle and was sentenced to 9 months in jail, Njnnetwork.com reported.
"That's all her life was worth," Vuozzo said in court of the 9 month jail sentence. "She only had nine years in this world and nobody cared. It's haunted me all my life."
Defense attorney Thane MacEachern told the court Vuozzo suffered from a history of history of depression and exhibits some signs of mental illness, CBC News reported.
The victim's family members were the last to speak before sentencing.
Vuozzo, according to The Journal Pioneer, looked down as Brent McGuigan's daughter, Donna McGuigan Rain gave her victim impact statement.
"I feel so much anger and hatred that it scares me," she told the court, sobbing. "I hate that they died this way and it haunts me."
Marie McGuigan, Brent's widow and Brendon's mother, discovered the body of her husband and son. Their deaths, she said, changed her life forever.
"I will never be the same," she said. "A part of me died with them that night."
Vuozzo, who must serve 35 years behind bars before he is eligible for parole, reportedly screamed profanities at the family as he was being led out of the courtroom.