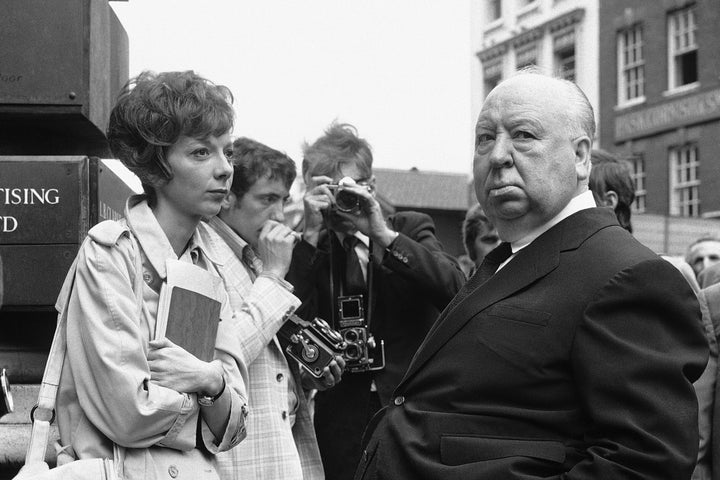 By DAVID GERMAIN, Associated Press
LOS ANGELES -- Alfred Hitchcock is still surprising his fans.
Film preservationists said Wednesday they've found the first half of the earliest known surviving feature film on which Hitchcock has a credit: a silent melodrama called "The White Shadow."
The first three reels of the six-reel film, made in 1923, were discovered by the National Film Preservation Foundation at the New Zealand Film Archive.
"The White Shadow" was directed by Graham Cutts, and the 24-year-old Hitchcock was credited as writer, assistant director, editor and art director.
Hitchcock made his own directing debut two years later with the chorus-girl melodrama "The Pleasure Garden." He went on to direct such suspense classics as "Psycho," "The Birds," "Rear Window" and "Vertigo."
"The White Shadow" is a "missing link, one of those few productions where we are able to bridge that gap of Hitchcock, the young guy with all these ideas, and Hitchcock the filmmaker," said David Sterritt, author of "The Films of Alfred Hitchcock."
"Even though he didn't direct it, he was all over it."
Foundation Director Annette Melville said the three "White Shadow" reels – about 30 minutes – were found among films donated to the archive by the family of New Zealand projectionist and collector Jack Murtagh.
No other copy of "The White Shadow" is known to exist.
The film stars Betty Compson in a dual role as twin sisters, one angelic and the other "without a soul," according to Melville.
"At the time, people said the plot was improbable. I'm putting a polite spin on it. Many said it was ridiculous," Melville said. "It's a totally crazy, zany plot with soul migration back and forth and all these improbable meetings."
A restored print of "The White Shadow" will be shown Sept. 22 at the Samuel Goldwyn Theater at Academy of Motion Picture Arts and Sciences headquarters in Beverly Hills. The program also will feature two recently rediscovered short films, including one directed by and starring silent-era superstar Mabel Normand.
"White Shadow" director Cutts was a workmanlike director concerned with delivering movies on schedule and "making sure the camera was in focus," said Hitchcock expert Sterritt.
The influence of Hitchcock, a meticulous planner and control freak once he began directing himself, can be seen throughout the images that have been released from "The White Shadow," Sterritt said.
"The images are just awfully expressive and terrifically interesting to look at," Sterritt said. "It has a look – I don't want to call it a Hitchcock look – but I'd call it a more atmospheric and nuanced and effective look than Graham Cutts probably could have injected into a film."
A Talk with Alfred Hitchcock
Hitchcock, who died in 1980, broke into filmmaking in his native London in 1920, working as a title-card designer and working up through the ranks as a writer and assistant director.
His own directing output during his British years, before moving to Hollywood in the late 1930s, included "The 39 Steps," "The Lady Vanishes" and "The Man Who Knew Too Much," a film he remade in the 1950s.
Hitchcock's first Hollywood film was 1940's "Rebecca," the best-picture Academy Award winner that he made for producer David O. Selznick. Lewis J. Selznick Enterprises, run by Selznick's father, had released "The White Shadow" in the United States 16 years earlier.
"The White Shadow" was found during the second of two searches by the U.S.-based film foundation, which received grants from the Andrew W. Mellon Foundation to send an archivist to sift through American films preserved in the New Zealand archive.
The previous search turned up 1927's "Upstream," a previously lost feature-length film directed by John Ford ("The Searchers," "The Quiet Man").
Other finds in the New Zealand collection included an early feature with silent star Clara Bow, but film foundation researchers are not expecting to uncover any other gems there.
"We've gone through every foot of American film there, and I can tell you, there's nothing more in the American collection," Melville said.

Calling all HuffPost superfans!
Sign up for membership to become a founding member and help shape HuffPost's next chapter