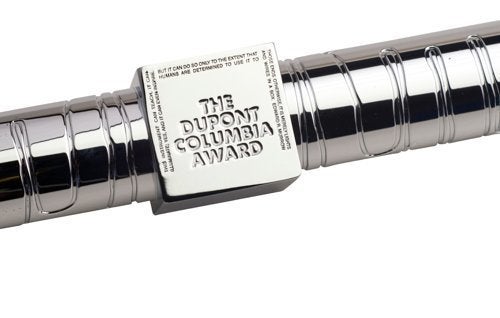 The duPont Awards, which is considered the broadcasting equivalent of the Pulitzer Prizes, awarded fourteen winners. Among the winners, seven awards were given to stories of international reporting from networks like Al Jazeera English, CBS News, and NBC News.
For the first time ever, two awards were given for digital reporting. The New York Times picked up one of the digital reporting awards with its multimedia report on the War in Afghanistan. Bill Wheatley, duPont Jury chair and former executive vice president of NBC News said, "Journalists are using technology in new ways to effectively tell these important stories covering the news, issues and events that are critical to our society."
NBC News and chief foreign correspondent Richard Engel won for coverage of the Arab Spring. CBS' "60 Minutes" also picked up an award for a report on the violence at a U.S. Army combat outpost situated on the border between Afghanistan and Pakistan.
HBO won two awards. "Real Sports with Bryant Gumbel" won for a story about concussions and a documentary about the 1911 Triangle Fire was also awarded.
The duPont Awards will celebrate its 70th anniversary in 2012. CBS' Scott Pelley, who will co-host the awards ceremony on January 19, 2012 will NPR's Michele Norris, made a video announcement of 2012 recipients.
Related
Popular in the Community