Federal prosecutors are preparing for a major trial against a man alleged to be one of Mexico's most powerful drug cartel leaders, a man accused of trafficking heroin, meth, cocaine and marijuana into the United States. And no, it's not Joaquín Guzmán Loera, the notorious kingpin also known as "El Chapo."
Described by U.S. and Mexican law enforcement officials as one of Guzmán's most prominent rivals, Alfredo Beltrán Leyva is one of several accused drug kingpins extradited by Mexico in recent years.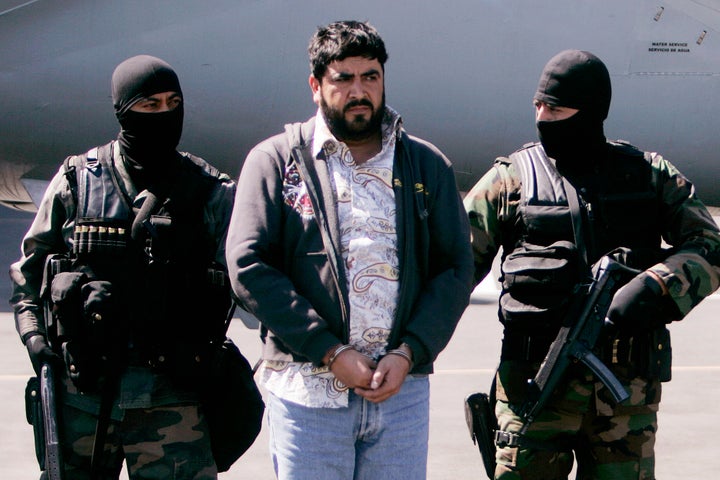 Over the past decade, a number of people accused of holding leadership positions in Mexico's drug cartels have been sent to face justice in the United States. The vast majority of them have pleaded guilty, often after agreeing to become government witnesses. But Beltrán Leyva has pleaded not guilty, offering a unique opportunity to test the conventional wisdom that accused cartel kingpins who choose to fight their cases will surely lose. This opportunity comes just as U.S. prosecutors prepare for the promised extradition of Guzmán, whom authorities recently recaptured after a prison break.
The trial against Beltrán Leyva, who allegedly helped build the Sinaloa cartel into the Western Hemisphere's largest drug trafficking organization before splitting with Guzmán's group sometime around 2008, was supposed to begin Tuesday. But Beltrán Leyva's attorney asked last week that the trial be rescheduled, arguing that the defense needed additional time to obtain evidence outside the U.S. that could undermine the credibility of government witnesses. Judge Richard Leon of the United States District Court for the District of Columbia granted a 90-day postponement of the trial without setting a new date.
Nevertheless, A. Eduardo Balarezo, Beltrán Leyva's attorney for this case, says he expects the trial to move forward.
"My client still maintains his innocence, and we expect this trial to go ahead as soon as it's scheduled again by the court," Balarezo told The WorldPost.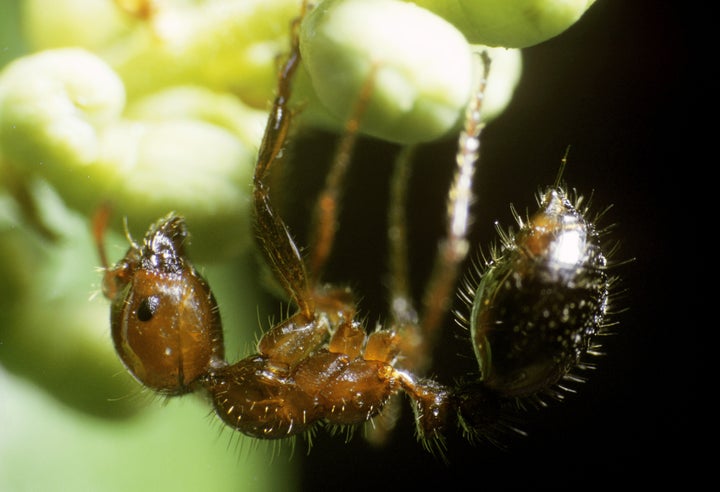 Known today as "El Mochomo" or "Fire Ant," reportedly because of his short temper, Beltrán Leyva was born and raised in the impoverished countryside of the Mexican state of Sinaloa, a historic hotbed of drug smuggling activity that would later serve as the cartel's namesake. Beltrán Leyva and Guzmán allegedly worked together for decades, and became part of the same extended family when Beltrán Leyva married one of Guzmán's cousins, according to InSight Crime, a foundation that studies organized crime in the Americas.
Mexican and U.S. law enforcement officials say that by 2008 or so, the Beltrán Leyva faction of the Sinaloa cartel had splintered off from the main operation. It's been speculated that Beltrán Leyva parted ways with the cartel because he blamed Guzmán for his arrest in January of that year.
When assassins gunned down Guzmán's son, Edgar Guzmán López, in the city of Culiacán, leaving more than 500 bullet casing strewn across a shopping center parking lot, Mexican authorities suspected Beltrán Leyva of exacting revenge, according to The Last Narco, a 2010 account of the hunt for El Chapo by the journalist Malcolm Beith.
Whether or not this is true, the feud erupted into one of the most violent periods of Mexico's drug war. In May 2008, there were 116 homicides in the Sinaloa city of Culiacán, including 26 policemen, according to Beith. "Culiacán had become a war zone," he writes in The Last Narco. "Residents stayed at home in fear; every night the streets were empty by nine. Those who dared go out did so only when absolutely necessary."
The death toll continued to rise in the following months, and the violence spread beyond the borders of Sinaloa state and into Mexico City.
The Beltrán Leyva cartel continues to operate in both Mexico and the United States, according to a Drug Enforcement Administration report published in July. But in the past eight years, Mexican authorities have either captured or killed the people suspected to be the cartel's leaders.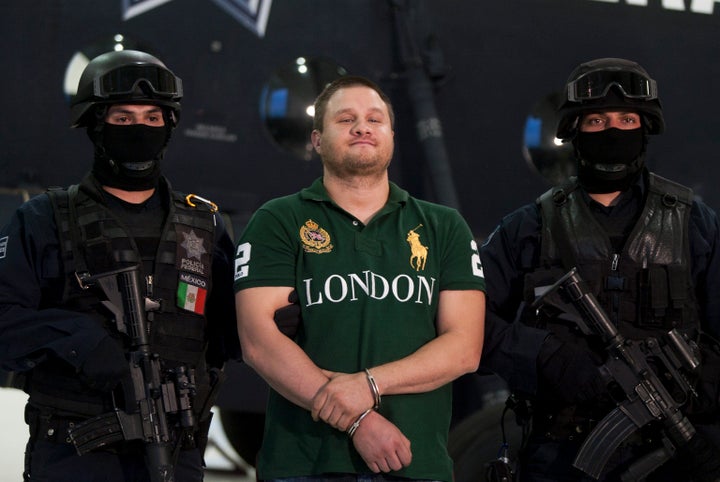 U.S. prosecutors have built their case against Beltrán Leyva, who was extradited in 2014, largely on drug lords turned informants, according to court filings. Last week, a list of 11 government witnesses was made public, among them the brutal enforcer Edgar "La Barbie" Valdez Villarreal, who pleaded guilty to charges of cocaine trafficking and money laundering in January, according to the Mexican daily Reforma.
Jesús "El Rey" Zambada -- the brother of Ismael "El Mayo" Zambada, the man whom many believe now controls the Sinaloa cartel -- is also slated to testify in the case, along with former Beltrán Leyva cartel leader Sergio "El Grande" Villarreal.
Steven Dudley, the co-director of InSight Crime, said that traffickers extradited to the United States, who often face life sentences if convicted, almost always opt to cooperate with prosecutors in order to reduce their sentences, creating a "kind of domino effect."
"They get one, then he flips on another, then he flips on another one," Dudley said. "You then have this cascading number of drug traffickers that can be tried in U.S. courts, often on the basis of witnesses who came before them."
Accused Mexican drug lords usually have a strong incentive to plead guilty because they think their chances of prevailing in court are very low, Dudley said. But because virtually all of Mexico's alleged cartel leaders to be extradited have struck plea deals, Dudley said it's not possible to predict how a trial would play out.
"You don't see trials," Dudley told The WorldPost. "There's no pattern for us to draw on for these cases because they're all settled out of court... The odds are overwhelmingly in favor of [the defendants] cooperating."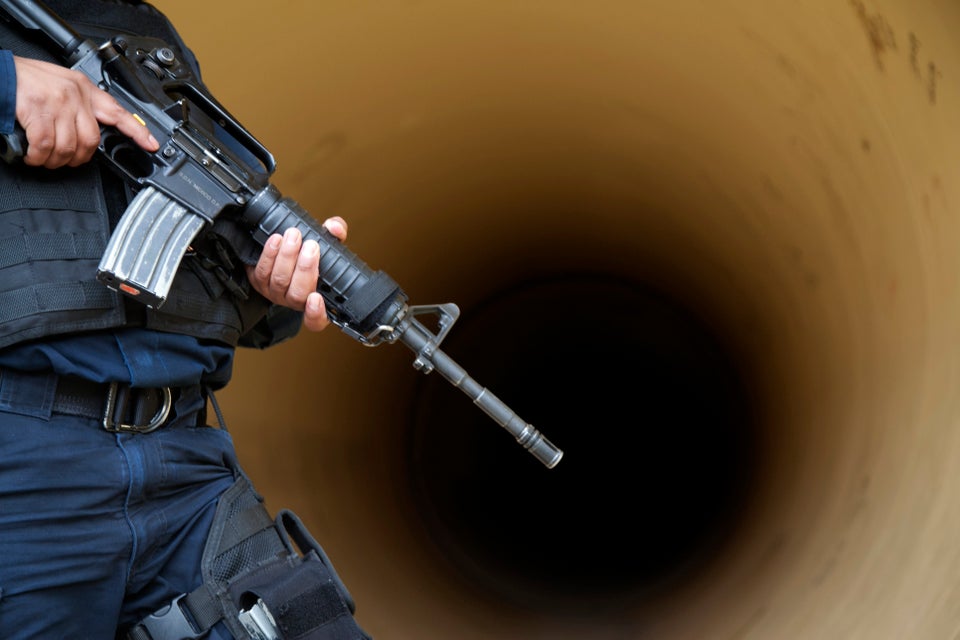 The Hunt For El Chapo
Related
Popular in the Community