The algae began washing ashore about a month ago in the city of Qingdao in China's eastern Shandong province, as it does every year. But this year's bloom is estimated to be twice the size of 2008's, when the Beijing Olympic sailing event was threatened by a similar bloom.
(Story continues below.)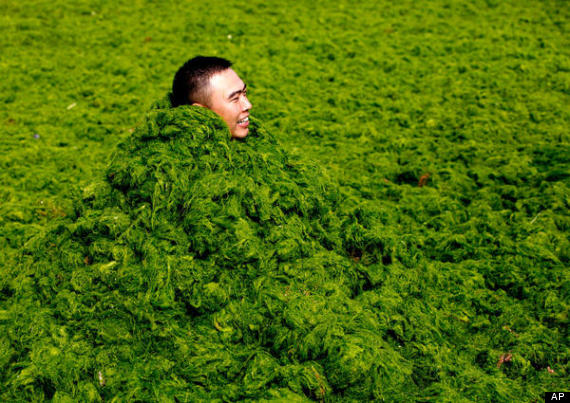 A man buries himself with the algae that has covered beaches in the Qingdao area. (Photo: Jian Feng/Associated Press)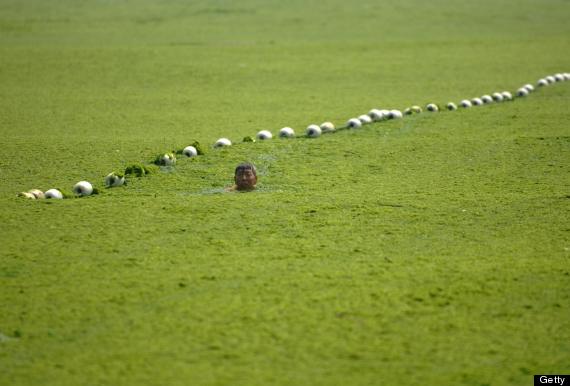 A man swims in seawater covered by a thick layer of green algae on July 3, 2013, in Qingdao, China. (Photo by ChinaFotoPress/ChinaFotoPress via Getty Images)
Generally, the plant poses no danger to humans, but it can produce a toxic gas if left to rot, the LA Times notes.
Related
Before You Go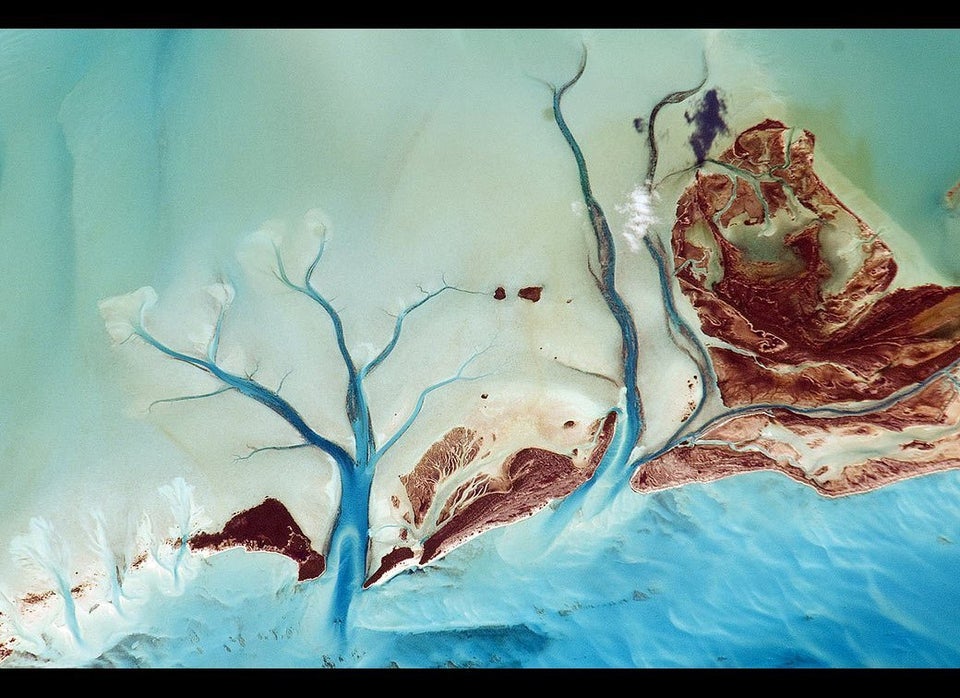 The Earth From Above
Popular in the Community