It's been a disturbing scene on a number of southern California beaches of late.
In recent weeks, hundreds of dead and sick seabirds, sea lions and other marine mammals have been washing up on the beaches in Ventura and Santa Barbara counties.
The cause of the die-off is believed to be domoic acid, a neurotoxin produced by a massive algal bloom that has formed in waters just off the coast.
While algal blooms themselves aren't unusual for the region, the current situation is so extreme it was described by one expert as the "worst year" for domoic poisonings he'd ever seen.
The main contributing factor to these blooms' growth is nutrient runoff from both agricultural and residential lands. Though blooms across the country are made up of different types of cyanobacteria — also known as blue-green algae — the nutrients that feed them — namely phosphorous and nitrates — are the same. And experts believe blooms are becoming both more frequent and more intense due to climate change.
The blooms impact both local economies and public health to the tune of a conservatively-estimated $84 million annual price tag. In humans, algal blooms are known to cause rashes, stomach or liver issues and respiratory problems if ingested, swam in or even breathed in through mist.
The conditions are ripe for 2017 to see a similar number of the toxic blooms as last year. Pat Glibert, an environmental science professor at the University of Maryland, said the challenges contributing to the growing spread of the blooms are "only increasing." The conditions are ripe for 2017 to see a similar number of the toxic blooms as last year.
"I expect that we will have quite a number of blooms across the country, both in fresh waters and marine systems," Glibert told HuffPost. "They will impact fisheries and they will impact jobs, so we need to be continuing to respond to these events."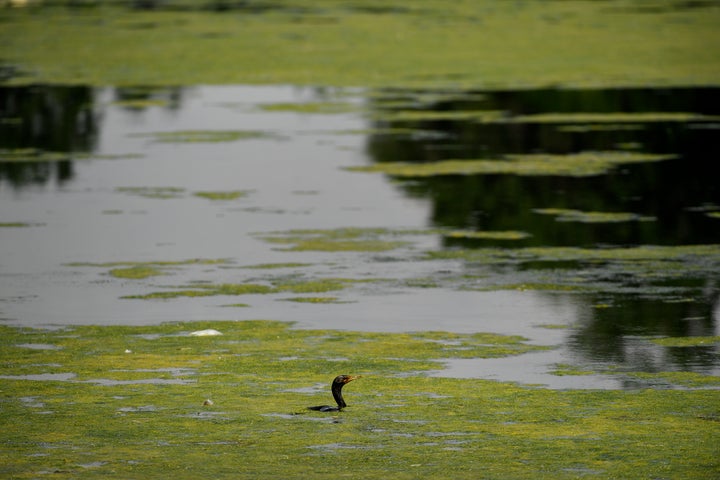 And the blooms appear to be showing up earlier in the year, too. Back in California, Beverly Anderson-Abbs, a senior environmental scientist at the State Water Resources Control Board, said the agency has already seen 24 bloom events in freshwater bodies reported across the state so far this year.
Because their portal that tracks the blooms was not up and running at this time last year, Anderson-Abbs said she couldn't say for sure whether that marks a definite increase over the previous year, but that number is not typical.
"We certainly weren't getting contacts from the various regions having problems that early in the year [last year]," Anderson-Abbs said. "Some lakes tend to bloom early, but we're hearing about lakes that we hadn't heard of previously that were in full bloom."
Close monitoring and more research can help determine which approaches to controlling the notoriously unpredictable blooms, or potentially preventing them altogether, are needed.
Of course, that work doesn't happen for free and a number of federal programs have supported both the monitoring of blooms and efforts to reduce bloom-feeding nutrient runoff have been slated for funding cuts under President Donald Trump's spending plans.
According to analyses of the president's so-called skinny budget proposal, released earlier this year, the Environmental Protection Agency's Great Lakes Restoration Initiative would face a 97-percent, $290-million funding cut.
The Great Lakes program helps fund projects like one that is aiming to reduce phosphorous levels in Lake Erie, where blooms became so massive and so toxic in 2014 that they impacted the water supply of more than 400,000 people in Toledo, Ohio, leaving them without drinking water for several days.
Other geographically-specific EPA initiatives that earmark funding for bodies of water that have struggled with toxic algal blooms in recent years, like the Gulf of Mexico and Chesapeake Bay programs, are slated to be essentially eliminated under the president's skinny budget.
Similarly, as Mother Jones previously reported, programs at the National Oceanic and Atmospheric Administration (NOAA) that similarly address algal blooms, like the NOAA's Sea Grant College Program and satellite work, are also facing the prospect of funding reductions or outright elimination — cuts that were maintained in the administration's latest budget document released last month.
Mae Wu, senior attorney of the Natural Resources Defense Council's health program, said it is hard to see a scenario where the funding gap left behind by these cuts is filled by the states.
"Rolling back the funding on this is not going to improve our algal bloom situation," Wu said. "States need more assistance to do this work, not less."
Of course, the president's budget is only a proposal and it is up to Congress to ultimately set the nation's spending priorities.
There appears to be some bipartisan sentiment for increased federal funding for algal bloom programs, too, particularly for lawmakers representing districts who have been most severely impacted by toxic blooms.
In Florida, both Sen. Bill Nelson, a Democrat, and U.S. Rep. Brian Mast, a Republican, have proposed legislation aimed at addressing algal blooms. Nelson's bill proposes additional funding for research into bloom control, while Mast's bill calls for blooms to be added to the list of disasters that the Federal Emergency Management Agency can respond to.
Glibert is hopeful for similarly bipartisan support for broader algal bloom efforts currently waiting to be appropriated for funding, such as the efforts laid out in the federal Harmful Algal Bloom and Hypoxia Research and Control Act, which was reauthorized in 2014. The alternative scenario is not pretty.
"We know there are more blooms occurring, so these budget cuts are devastating on multiple levels," Glibert told HuffPost. "The economic effects of these blooms are enormous."
Before You Go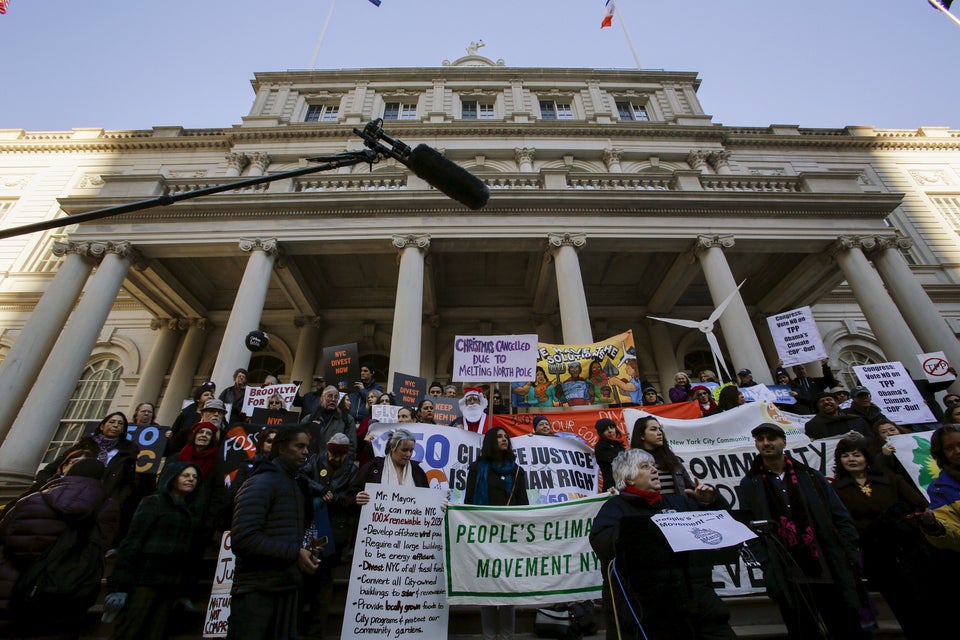 What You Can Do Right Now To Stop Donald Trump's Dangerous Climate Agenda
Popular in the Community